What's the bet that the internet is causing arguments in families right now? At this very moment, an exasperated parent somewhere is telling their teenager to put away their tablet, games console or smartphone and to start paying some attention to the physical world around them.
A new book 'The New Childhood: Raising Children to Thrive in a Connected World' aims to help that stressed-out parent. Its author Jordan Shapiro is a psychologist, educational researcher and father of two. He wants to help fellow parents looking to steer their children through the online world, opening their eyes to its potential for good and bad so that they can make the most of the opportunities it offers.
"Our current on/off approach to technology —where children want to use it as much as possible and parents constantly try to limit their usage — is exhausting," Shapiro tells Feelgood.
This is not the first time parents have been worried about their children, he says. "When I was growing up, parents worried about videogames but because a lot of today's parents grew up playing videogames, you hear less concern about those now. These days, the concern is with screens, smartphones and social media. There will always be something to bother parents. What they need to remember is that they still know how to parent. The technology may be foreign to them but it's not actually as scary as they think."
He also reminds parents that this technology comes with advantages. He tells a story about his two children, now aged 12 and 10, attending a conference of his in Greece. They met children from all over the world and now keep in touch with them through Skype and multi-player computer games as well as through sharing ideas, photos and stories online.
"This is the new childhood," says Shapiro. "The digital world is their new playground and the sooner parents get involved in their children's digital play, the easier to teach children healthy lifelong habits."
Shapiro believes in the importance of games. Like traditional games, he thinks computer games help children learn and develop.
"Research shows that children develop social skills through games and play," he says. "They learn to share experiences with others, to collaborate, resolve conflict and build confidence and competence. These are the foundation of all learning and they are also skills you need to become a successful adult. There's a value in playing and especially in playing together. It doesn't matter what we play with. Playing is what's good."
This is why he tries not to panic when his sons behave antisocially while playing.
- he says. "But then I tell myself that they would behave that way no matter what was capturing their attention – toy cars or Lego bricks. They are focused, not isolated."
Nevertheless, he admits that there is a need to worry about some children. "There are kids out there who have unhealthy relationships with screens and I'm as concerned about them as the fearmongers are," he says. "But it's our job as parents to teach them healthier ways."
Jordan Shapiro's top tips for parents

1. Engage with online media as a family. This allows you to model the type of online behaviour you want to see and to answer any questions children might have.

2. Ask your kids about the games they play and play with them occasionally. This shows you take them seriously and gives you references you can use when you need to have conversations about difficult topics. "Remember how angry you were when you lost that game just as you were about to go up to the next level, well, that's how so-and-so felt when you…"

3. Social media platforms such as Snapchat are increasingly important in a connected world and adults should prepare their children for them.

4. Let your children get social media accounts even if you think they're not old enough as long as you use those accounts with them.

5. Get relatives to play along, enlisting aunts, uncles, cousins and grandparents as online buddies.

6. Ask other parents in your kids' social circles to join in and get everyone connected before puberty kicks in and all grownups get kicked out.

7. Monitor your kids' online interactions and be ready for occasional emotional stress and turmoil. Help them learn from their mistakes and persevere through hurt feelings.

8. There are good and bad kinds of screen time and while it's not an absolute rule, I encourage active creative play such as Minecraft, Scratch coding or drawing on the iPad and I try to restrict passive consumption of YouTube and social media.

9. All families need some rules. Shapiro doesn't allow devices in the car, except during long journeys, because he wants his sons to be able to sit still for 20 to 30 minutes without stimulation. He also doesn't allow anything before school or after dinner which is when the family watches TV or a movie together.

10. Accept that there will be occasions when children challenge these rules. "See these as teaching opportunities rather than battles," says Shapiro. "Your job is to prepare your children for the future, not to expect perfection in the present."

11. Engage with online media as a family. This allows you to model the type of online behaviour you want to see and to answer any questions children might have.
He compares screens to ice cream. "I guarantee you that if I left my kids alone with a gallon of ice cream, they would do something unhealthy with it. So, I don't leave them alone with it and in preparing them for the day when they make their own decisions, I try to teach them lessons like the importance of nutrition and how food can make you feel. We need to take the same approach when teaching children to navigate the online world."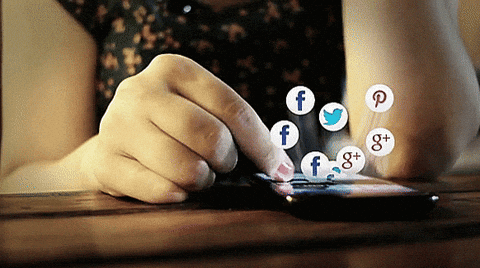 This does not yet appear to be happening in Ireland. According to a study published by iKydz in 2017, Irish children spend more than five hours online every day. Judging by the findings of the Zeeko Children's Online Behaviour in Ireland 2016-2018 report, many of them are not properly supervised during that time.
This report involved the participation of more 35,000 schoolchildren ranging in age from six to 18. Of those, almost 70% of primary school children reported knowing more than their parents about apps and gaming and 56% declared they knew more about social media and the internet in general.
Alex Cooney is the CEO of CyberSafeIreland, an organisation that works to empower children aged between eight and 13, their parents and their teachers to navigate the online world safely and responsibly.
- she says. "There is no question that there are benefits to this use of technology as it provides opportunities for learning, socialising and having fun. But it also brings risks. Too often, we see too wide a gap between what parents know and what children are doing online."
Like Shapiro, she urges parents to get involved, especially when their children are young. "It's like preparing your child to cross the road," she says. "You hold their hand, teach them the rules of the road and ultimately prepare them for a time when they will need to cross the road on their own."
Ger Brick has delivered internet safety workshops to over 40,000 primary school children across Ireland and believes in following your child's interests.
"If your child is interested in football or basketball, you show an interest," he says. "It's part of the normal chit chat in your home. But how often do you talk about the internet? Your child's online world is where they spend as much time, if not more than they do playing basketball or football so why are you not talking about it?
Shapiro started doing this with his boys from an early age. "We started watching movies and TV when the oldest was aged four and he was aged five or six when we got the first video games," he says. "Whenever they get a new game, I get them to show me how to play and ask them about it. They are much better than me now and often laugh at my attempts to play. But I just want to be involved and know what they're doing."
From the moment he first introduced screens, Shapiro started a conversation about them. "I want to get them thinking and talking about their feelings about all these things," he says. "I want to use our shared experiences as ways of teaching them how to make good decisions in the online world." His book assures all parents that they too can do this.
"Parents are equipped to transfer the values of kindness and compassion and ethics to their children," he says. "If you ask your children to show you what's happening in their lives, you'll know how best to deal with their problems, maybe not on a technical level but definitely on a psychological one."
The New Childhood: Raising Children to Thrive in a Connected World by Jordan Shapiro is published by Hodder & Stoughton, €18.99