Kya deLongchamps vouches for art deco as trends move the vintage market in 2020.
I hate the concept of changing fashions, as I feel that it is a deft, marketer's tool. I'm speaking in broad, rude generalisations here.
Don't send me a picture of your refreshed Victorian prie-dieu, in second-hand mattress ticking. I'm sure it's lovely. However, the antiques and vintage world has trends like any other and there are some shifts signalled by both the interiors trade and the salesroom floor.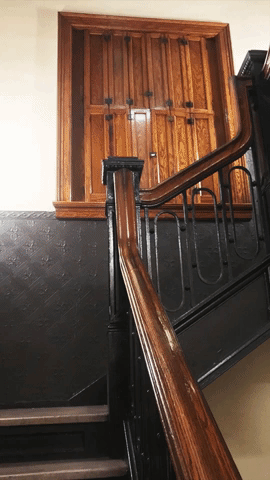 If you already have an attachment to a genre of antiques and vintage, ignore falling and rising pricing — just buy what you love, keep an open mind and keep exploring and learning along the way.
In the past five years, we generally appear to have tired of the milk-painted,up-cycled thing as the recession waned and our wallets fattened.
Our interest in every blessed and sometimes unworthy object from the 1950s (cheap, waisted coffee pots, atomic prints and dull, oak-framed chairs) wilted as tastes marinated and the true design stars of mid-century (Corbusier, Ponti, Juhl, Wegner Saarinen and others) were snapped up new and widely copied.
Much of what we learned to love from our parents' domestic treasury over the past 10 years has been stylistically diluted by clever plagiarists.
I'm so bored of the brand-new "retro" kick-leg sideboard. When a barely nudged about Eames DSW (Eiffel) chair was staged on the fast-food acres of McDonald's — I wondered, was it all over?
I think that other than this cruel flattery, McDonald's showcases robust, contemporary industrial design at its restaurants. Still, where's the respect for the past, the sense of adventure for new names, young studios?
A new fascination for the 1970s that bravely extends a toe to some famous pieces from even the 90s, is keeping the market for the investment collector a-thrill. With sleek elements like smoked glass, Italian belted metal lines and oodles of "yeah baby" confidence, the 70s actually has a lot to offer and is dynamic, elegant and witty half a century on.
We'll explore the iconic look of the decade of macrame, shag, terrazzo and the built-in bookcase, more fully in Vintage View as the new year unfolds. We'll even take on survivors from the next decade — the one that style utterly forgot — brace yourself: The 80s!
For now, my money is on the hotly backed return of an earlier genre — art deco. It's the diverse glamour that informed the 1950s, 1960s and 1970s and is slyly apparent in many of the new furniture collections for spring 2020.
Keep in mind that the style hung around for a lot longer in the US than it did in Ireland and Britain. Those "fruit salad" crystal brooches we all love — American art deco chic from the 1950s when the look had been clubbed to death here by lumpy 40s utilitarian design.
The upbeat glamour and searing modernism encapsulated a new, economically flourishing America that was ingested by high society decorators and Hollywood and returned in fashions and interiors right into the late 50s.
Art deco arrived to the world stage on the back of a number of important exhibitions in Europe, including the EsposizioneInternazionale d'Arte Decorativa Moderna in Turin in 1902 and the much later Exposition Internationale des Arts Décoratifs et Industriel Modernes in Paris in 1925.
Showcasing the work of the boldest of the artisan designers, painters and sculptors, the style took on the safety of neo-classical art and interiors. Honed by a restless demand for change and the shattering of social expectations and norms during two horrible world wars, our room-scapes would never be the same again.
You might not be interested in its genesis, but say jazz age, or flapper girl and most of us know exactly what to look for in art deco's fixtures, accessorising and furnishings. The trombones just about slide out the notes when you see a deco thing. Its unmistakable and speaks of its time, making it the best of the best in terms of collectables.
So what should we be looking out for?
In smalls, the beautifully finished, intimate jewelled, lacquered and enamelled object is a great start. Enamelling with crushed glass fired to a high temperature sought to recreate the look of precious stones — ruby, sapphires, emeralds. It was deployed on everything from costume jewellery to cigarette lighters and vanity cases.
Look out for interesting angular motifs and streamlined designs. Inexpensive paste jewellery followed the high-society flash and fashions of the best.
The superb geometry of George Fouquet (who exhibited in the seminal exhibition in Paris in 1925), Louis-Francois Cartier who was stealing notions from India, China and the ancient past, and Swiss jeweller Paul Brandt who played with abstract forms and asymmetry. Get to know the masters and enjoy how they turn up in those bracelets, earrings and brooches in base metals and crystal.
Glass and ceramics is a superb way to educate your eye and pick up a middle-market bargain from the art deco age. Side-step the more expected studios of French makers — Daum and Lalique and look up the pieces of Baccarat for perfume bottles and Sabino for light fittings and cheaper smalls (iridescent wonders).
English George Davidson Art Deco glass has remained really cheap and regularly turns up in charity shops. It's identified by its amber, swirly brown in thick, faceted moulded vases and table centres.
Impossible to afford, but an inspirational feast for the eyes, Steuben of the USA made incredible modern cocktail glass gleaned straight from the Italian Renaissance. If you buy a cocktail cabinet, you won't have any trouble finding sets of everyday 1930s and 40s glasses some with silver overlays, to fill it from just a few euro a stem. Bakelite and chrome cocktails stick in their holder; from €100 a set on eBay.
In furniture, bedside tables, cabinets, wardrobes and desks appear regularly in cumulus clouds of walnut veneer and stunning birds-eye maple at auction.
Check the pieces for wood-worm (not a deal-breaker, but you should be informed). Rounded edges to otherwise straight, unfussed lines — the Odeon look should be on full show.
Chrome does degrade with use and damp conditions: Remain wary of bubbling and flaking to the surfaces of consoles, chairs and trays.
For a slightly edgy, avant-garde take on the early 20th century it has to be Bauhaus or Jugendstil (German "young style"), but in that case, I would say go new or reproduction or "in the style of" if you're looking for useful, quality floor fillers.
Try CA Design (Dublin pop-up shops and online store) for some inspired designs that won't have you in debt by 2021.
To find out more read our article from earlier in the year here.