"There's a magical, calming quality to white and neutral spaces," declares Chrissie Rucker, founder of The White Company.
And it's fair to say that few know or understand how true this is more than her – it's been 25 years since Rucker created her business, which has become a hugely successful go-to destination based on that very philosophy.
Remarkably, The White Company was born out of her frustration when she tried to help her then boyfriend (now her husband), businessman Nick Wheeler furnish his home.
"Nick only had a few chipped mugs, some green towels and burgundy bed linen," recalls Rucker with a smile.
"I tried to find all the basics in white; the china, bed linen, towels, bathrobes and napkins. But I was completely overwhelmed with pattern and colour, I went home with my tail between my legs. I decided simplicity is often best and less is more."
Marking the brand's milestone anniversary, her enduring passion for white is celebrated in her new book, For The Love Of White: The White & Neutral Home.
In it, Rucker reveals her own homes, shared with her husband and their four children, as well as a host of other beautiful examples, which she describes as "real homes that are not just wonderfully white and neutral but also full of character, personality and individuality".
The current stressful times we're living in make creating calm, tranquil cossetting spaces even more vital. "I think that's become more important now than ever, given the pace of life, work and all the pressures that we have to deal with," says Rucker.
"We all need an escape and a place to feel calm and relaxed. That's why white works so well for me, and that was also how The White Company started – offering all the essentials for living with white."
Here, Rucker tells us more about her love of white and how to make it work for you in your home…
Why do you love living with white?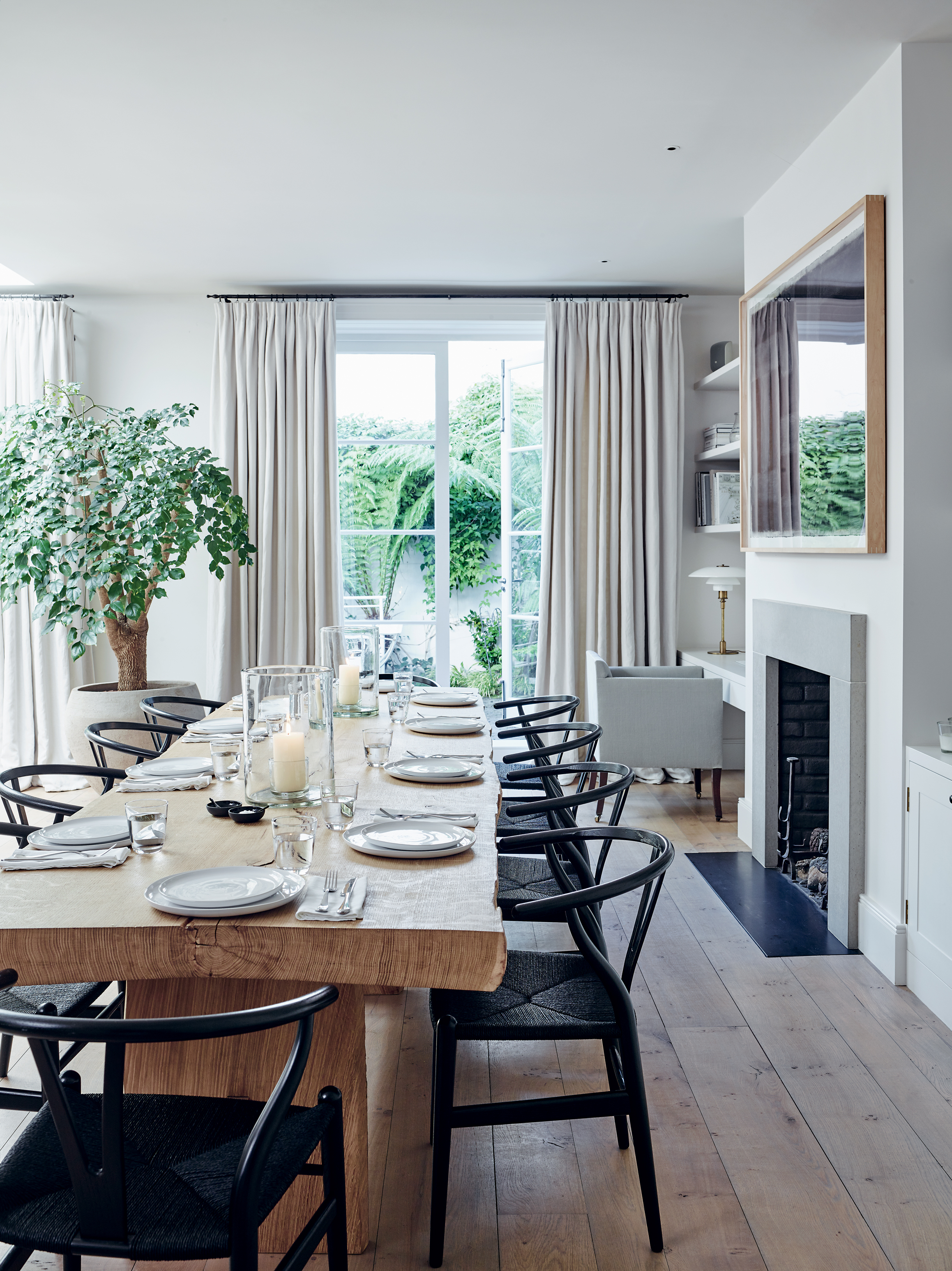 "White is not one colour but a thousand different shades and tones. It's this wonderful, soothing palette of naturals and neutrals that are all delightfully different from one another but work so well together. That's what I love," Rucker explains.
White, she points out, "works with the old and with the new, with antiques and modern pieces, so it becomes timeless".
Do you think white works in any kind of setting?
"I think the book proves that, yes, it does. We have townhouses that are restful retreats, where you can come in and close the door and forget about the city outside, which is really important when our lives are so hectic.
"But we also have country homes and seaside escapes, where neutral colours and natural materials create a soft, warm and wonderful backdrop for family living," Rucker adds.
She highlights that each home shares the same choice of neutral palette but has it's own highly individual blend of ingredients – from architecture and materials to fabrics and textures, which are layered in subtle and sensitive ways.
What makes a white room really come alive for you?
"White brings all the details of a room to life and then becomes this perfect canvas for all the layers that you want to add – the furniture, fabrics, art, books and little treasures," says Rucker.
Rooms, she says, should be furnished to appeal to all the senses – something she feels can often be overlooked.
"Soft white towels and crisp sheets, stacks of white plates and folded napkins at the dinner table, along with all those little, personal touches that make a house into a home," she notes.
"So touch is really important to me and introducing lots of different textures, but sight and smell also need to be nourished," she explains. "It's why I love candlelight and being by the fireside, or spending time in a beautiful spa-like bathroom."
What are the secret stories behind a successful and beautiful white home?
"For The Love of White celebrates a lot of very different ways of living with white, but behind all of these houses there is plenty of planning and thought," Rucker says of the spectrum of homes featured.
Each uses natural tones and textures in a rich variety of ways – and in some very different places, she notes – and belong to creative-thinkers who have their own fresh take on the theme.
"These are restful houses where the owners have spent a lot of time thinking about the layout and the flow of the rooms, the way that the lighting's going to work and what the focal points are going to be."
Any special tips from your own home that you can pass on?
Rucker says it's vital to consider the details that help a space work and function well practically, and ensure there's adequate storage to help keep the house clean, calm and uncluttered.
"I love 'engine room' spaces, like larders, pantries and laundry rooms," she adds. "Even if they're small, tucked-away spaces, they make a huge difference to family living and help keep the rest of the house running smoothly."
Let details shine…
Be inspired by Chrissie Rucker's colour palette and conjure a peaceful corner at home with four key pieces – a cosy chair, cushion, lamp and tea lights.
"White speaks of purity and order, but it's all those tactile elements that make natural and neutral spaces such a pleasure" says Rucker.
For The Love Of White: The White & Neutral Home by Chrissie Rucker & The White Company, photography by Chris Everard, is published by Mitchell Beazley, priced £30. Available now.