On-screen, Susanna Reid is the perfect example of coiffed, neat composure. Which is arguably a testament to her strength of character when you consider she sits next to Piers Morgan – who loves riling the nation – for a living.
But at home, it turns out she's not so neat and tidy. In a interview with the Daily Mail, Reid, 48, says: "I am 'mess-blind' — most of the time I don't notice it and don't feel the need to tidy up."
As someone who is clean but rather untidy, I immediately related. I've been known to go away and my partner notice a total of 12 handbags on different door handles around our home.
The phrase, "Did you know your jewellery is on the coffee table?" is said at least weekly. I'm still not sure if I believe him about the bags, but, if you're like me and the Good Morning Britain host and can't seem to ever put things away, here's what you'll know…
1. Being mess-blind doesn't mean you're dirty
This is a key one. Messy does not mean dirty.
My make-up might be all over the counter in the bathroom, but there are not blobs of toothpaste on the taps.
When it comes to the kitchen, I might not be able to organise the utensil jars in a very neat manner, but there's no food residue on the wooden spoons.
I leave things on the coffee table (earrings, my keys) but you won't find empty food wrappers there.
2. I'd rather be mess-blind than a 'mean tidy'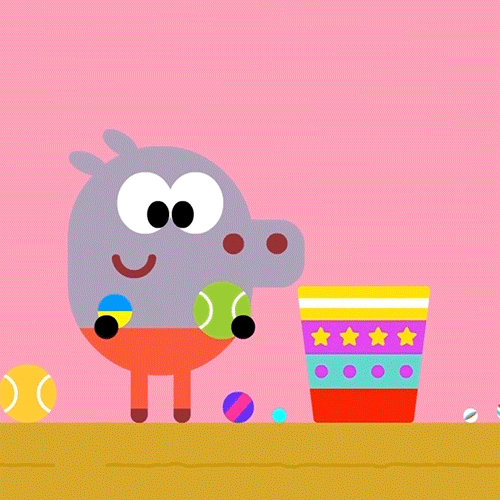 Those people who always chase you around with a coaster, who might not want to come over because you haven't put all the shoes back on the rack? Not nice, right?
Someone who puts tidiness above sociability and fun is a 'mean tidy' and they're no friend of mine.
I like a home to look lived-in, and somehow having my stuff here and there adds to that, for me.
3. Tidying up takes up time that I'd rather spend with mates
Just like Reid, I have a busy work life. So I understand that there aren't enough hours in the day to be a successful TV presenter and always be tidying up.
Plus, when you find something you put down a week before – a new notepad on the dining table, a necklace in the pocket of a handbag – it's like a treat.
I will often say, 'Ooh! I wondered where that scarf had gone!' before putting it on as if it's a new item.
4. Mess blindness can still mean things are organised
I actually find when I put things away that I then don't know where they are.
One could argue that if I always put them away then I'd always know they were in that 'spot', but for me, knowing I've left my earrings on the coffee table means that's where they'll be in the morning.
5. You know the word floordrobe
This one has been a part of my bedroom furniture for years.
Your floordrobe is where clothes go when you take them off (in keeping with the 'messy not dirty' element, anything that needs washing goes in the wash basket, though).
The floordrobe also includes clothes that are ready to be put away from the washing line or airer. People avoid this by putting things on a chair and saying they're tidy. Hmmm.
After all, when it's bedtime, who wants to waste precious time actually hanging them up or sorting them into drawers? Oh, tidy people do?
6. You always tidy up for the cleaner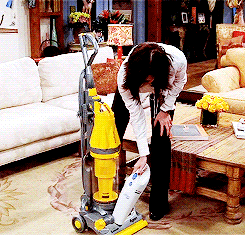 There's one evening when I'll do a 'big tidy' – the night before the cleaner comes.
Yes, it's definitely a luxury to have a cleaner, but it actually makes me tidy up (goodbye, floordrobe – earrings back in the jewellery box) so that's a win-win, right?
7. Everything sparks joy
Messy people are not Marie Kondo people. We love bits and bobs.
We like to keep things 'just in case'. It is not in our DNA to sort things into 'sparks joy' or not categories.
First of all because we'd have to sort all the things out.
Mess-blind people are oblivious to the stress that piles of paper can give some people, and we don't believe in scarves all being hung in one place.
Isn't that what kitchen chairs are for?
- Press Association