Shake a duster, power along with a broom or a mop, and scrub energetically – so that dust, cobwebs and winter grime are all banished and you're ready for a new season.
Spring cleaning is a timeless annual ritual to spritz up your home ready, but these days, it needn't be a chore.
Follow these tips to make cleaning in the old fashioned way truly enjoyable…
Stock up on some traditional tools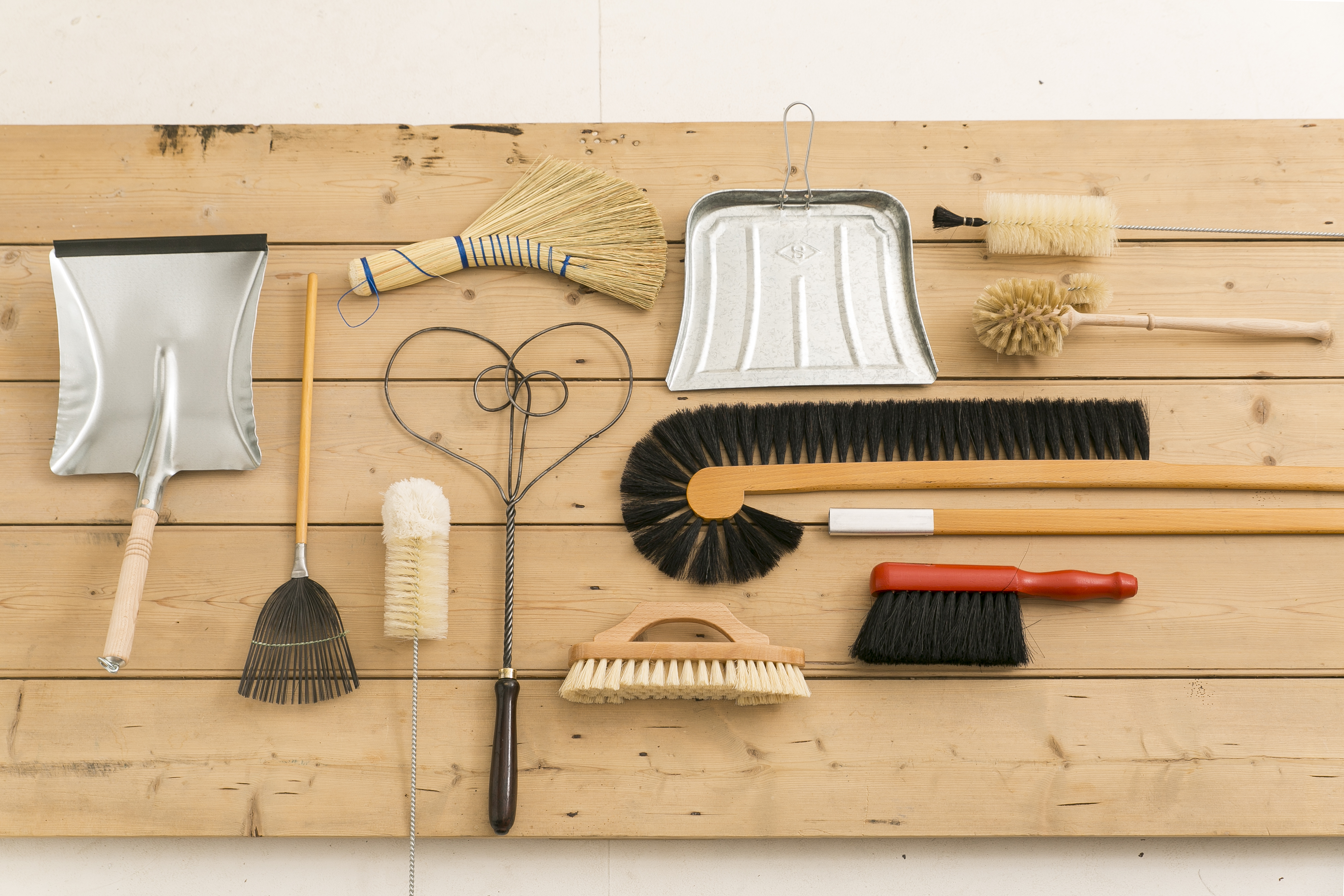 Spring cleaning used to be a traditional task that had weeks devoted to it, and no nook or cranny was overlooked. You may be more time poor now, but you can equip yourself with cleaning tools inspired by retro-style, whose design has stood the test of time, just visit RE for the home.
Use the power of herbs for eco-friendly cleaning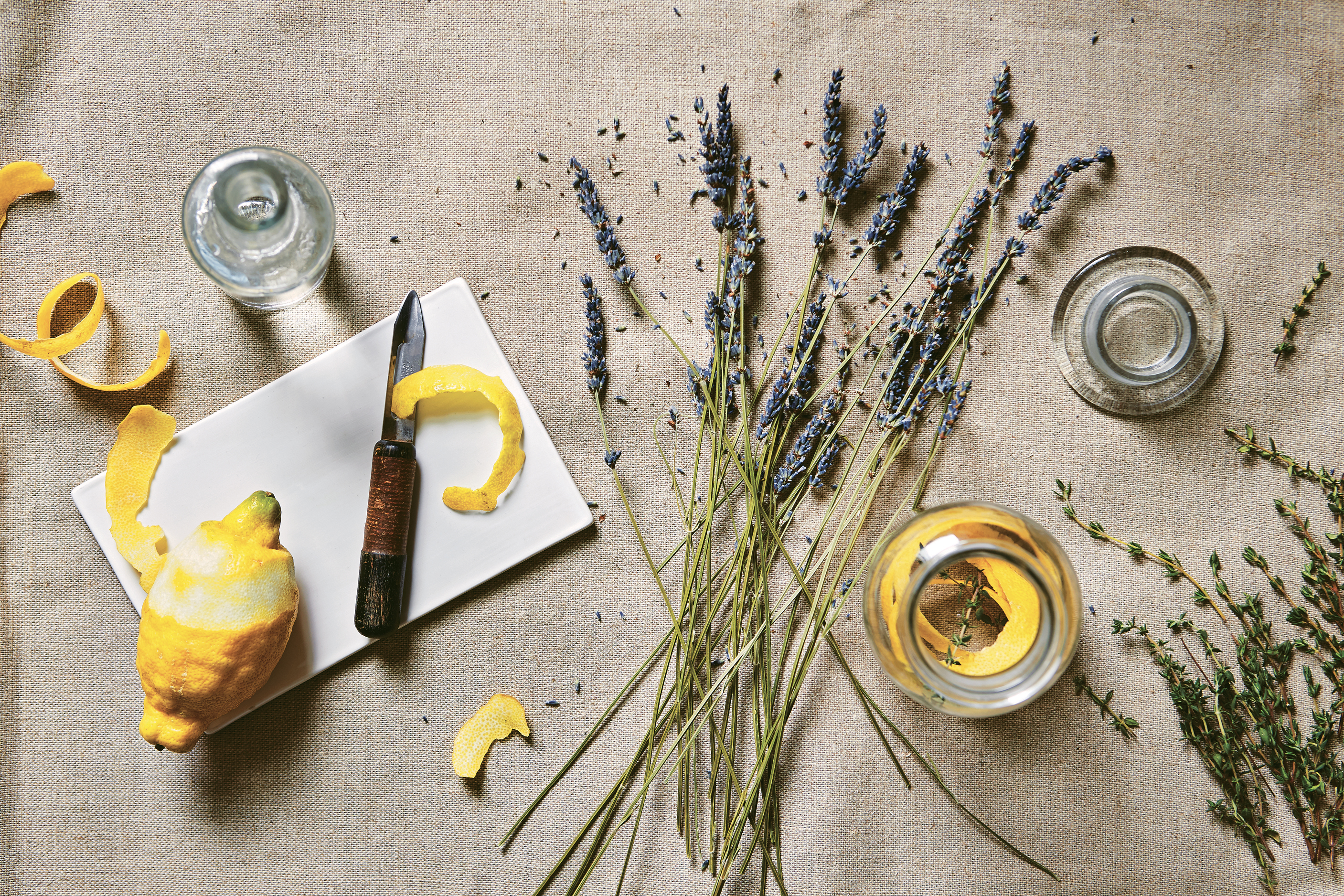 If you wouldn't give house room to chemicals and toxins, white vinegar is a fantastic kitchen cleaner, says green living blogger, Wendy Graham, author of Fresh Clean Home (£8.99, Amazon), which is full of recipes for natural cleaning products.
"Vinegar's cheap, cuts through grease like nothing else, deodorises and some people even swear by its use as a disinfectant," she points out. "If you don't like the smell, you can use fruit peelings and whatever herbs you have to hand."
One of her favourite combinations is Lemon, Lavender & Thyme Concentrate (recipe below) which can be used as whenever any cleaning recipe calls for vinegar. Alternatively, use it as an all-purpose kitchen-cleaning spray. Half-fill a spray bottle with the scented vinegar mixture and top up the other half with cooled boiled water (for a 50/50 dilution). Diluting is important because the concentrated citrus oils, undiluted, could stain lighter surfaces. Warning: Do not use on marble, granite or other natural stone surfaces.
How to make Lemon, Lavender & Thyme Concentrate:
(Makes 500 ml of concentrate)
Shelf life: Indefinite when concentrated, or about eight weeks once diluted
Ingredients: Use approximately 500ml/17fl oz white vinegar; peel of approximately 8–10 lemons; generous handful of thyme sprigs; and a generous handful of lavender sprigs. You'll also need a 1l/35fl oz lidded glass jar.
Method: Add the lemon peel and herbs to your jar. If you're using frozen lemon peel, there's no need to defrost. Add the vinegar, covering the lemon peel and herbs. Give contents a stir, then put on the lid and seal tight.
Leave jar in a cool, dark place for about 14 days, or longer if you want a stronger scent. Then strain the liquid through a sieve, pressing down on the lemon peel and herbs to squeeze as much liquid out as possible. Pour the strained liquid back into the jar, and pop the peel and herbs in your compost bin.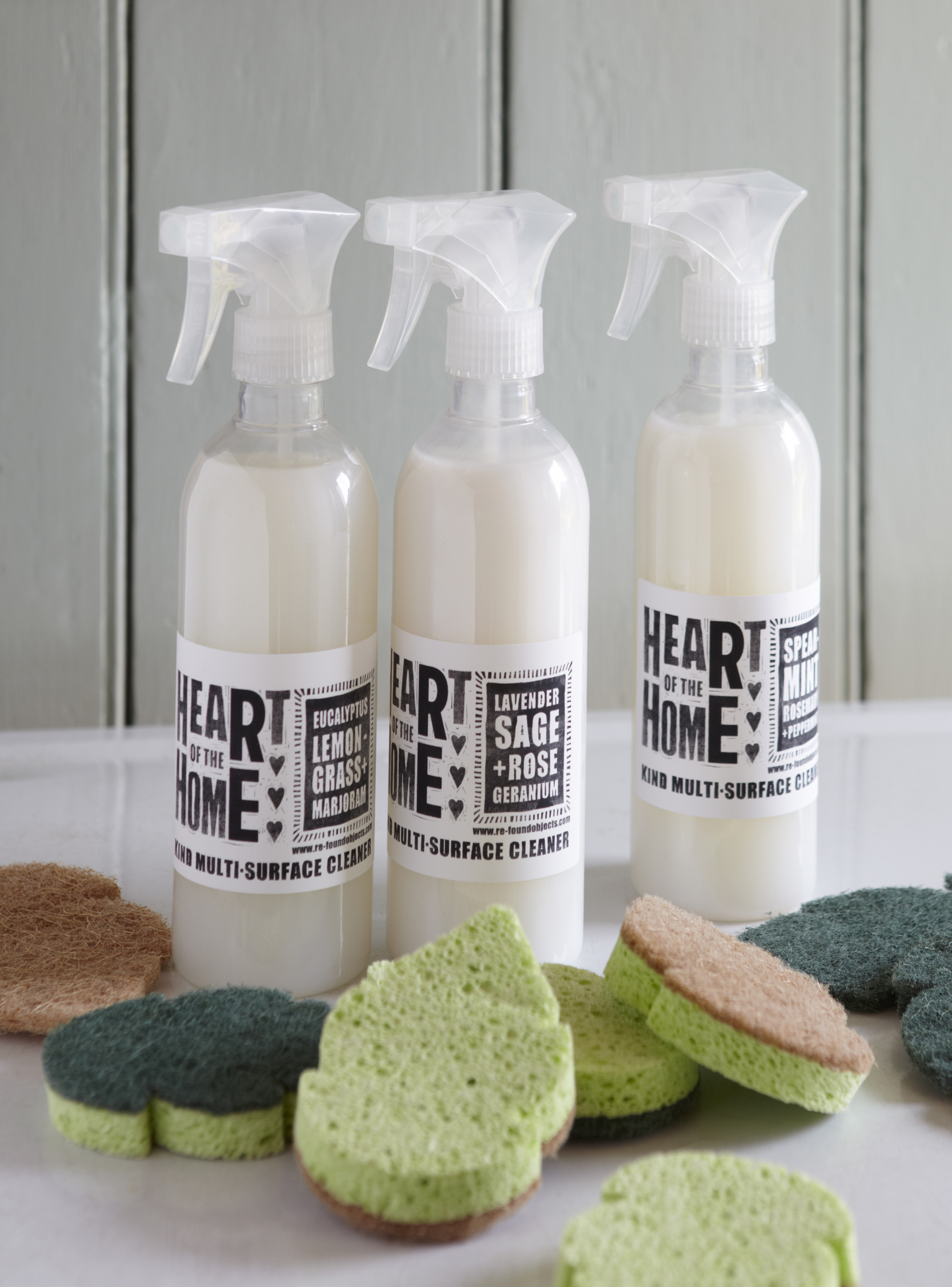 If mixing up your own cleaning potion doesn't appeal, RE for the home has a Heart Of The Home Eco Cleaner that's 100% natural, vegan, biodegradable and hypo-allergenic. It's available in three essential oil fragrances – Spearmint Rosemary and Peppermint; Lavender, Sage and Rose Geranium; Eucalyptus, Lemongrass and Marjoram.
Bring the scent of the forest to your rooms
"I used to use bleach to clean my solid floors (such as linoleum, vinyl and tiles)," says Graham. "It did a fine-enough job, but the smell! My house ended up smelling like a swimming pool, and made me feel nauseous. The result was that I avoided cleaning the floors as much as possible.

"These days, I've opted for a natural solution that leaves my home smelling like a forest instead of a municipal pool."

How to make Forest Fresh Solid-Floor Cleaner:

(Makes about 4 litres/7 pints, for single use)

Shelf life: Use immediately

Ingredients: 150ml/5fl oz witch hazel; 1 tbsp borax substitute; 40 drops pine essential oil; 3–4l/5–7 pints very warm water

Method: Add the witch hazel, borax substitute and essential oil to the warm water and stir well, ensuring the borax substitute dissolves fully. To use: Dip your mop into the mixture, wring out as much liquid as possible, then wipe over your floor as normal.
Open the door to a tidy home…..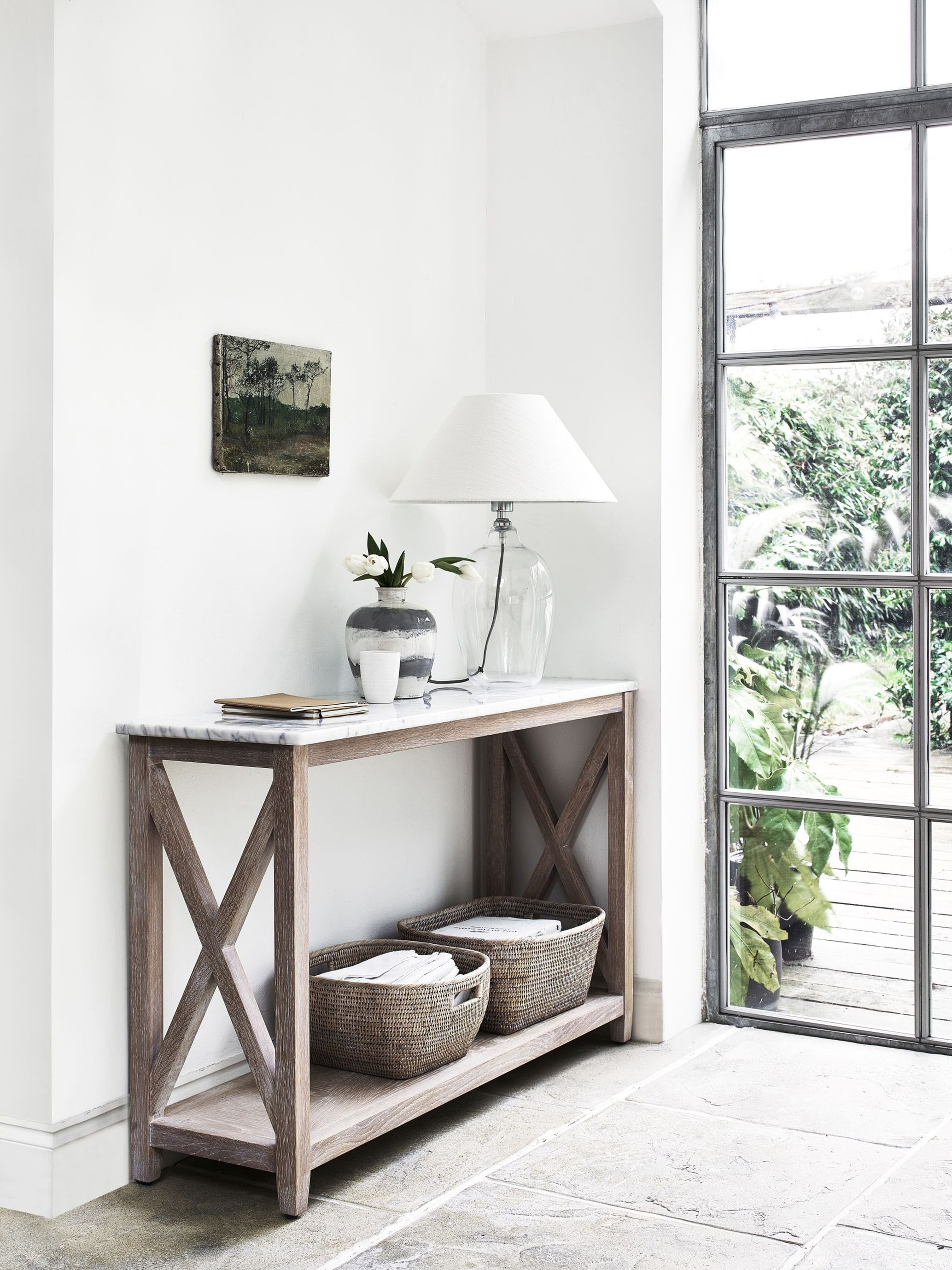 First impressions really do count. There's nothing more dispiriting than stepping through your front door into chaos.
Start by cleaning the floor and tidying up the hall area and ensuring you have storage solutions for shoes, coats and bags, so none of that clutter reaches your rooms. Once done, you'll feel more motivated about tackling the rest of the home.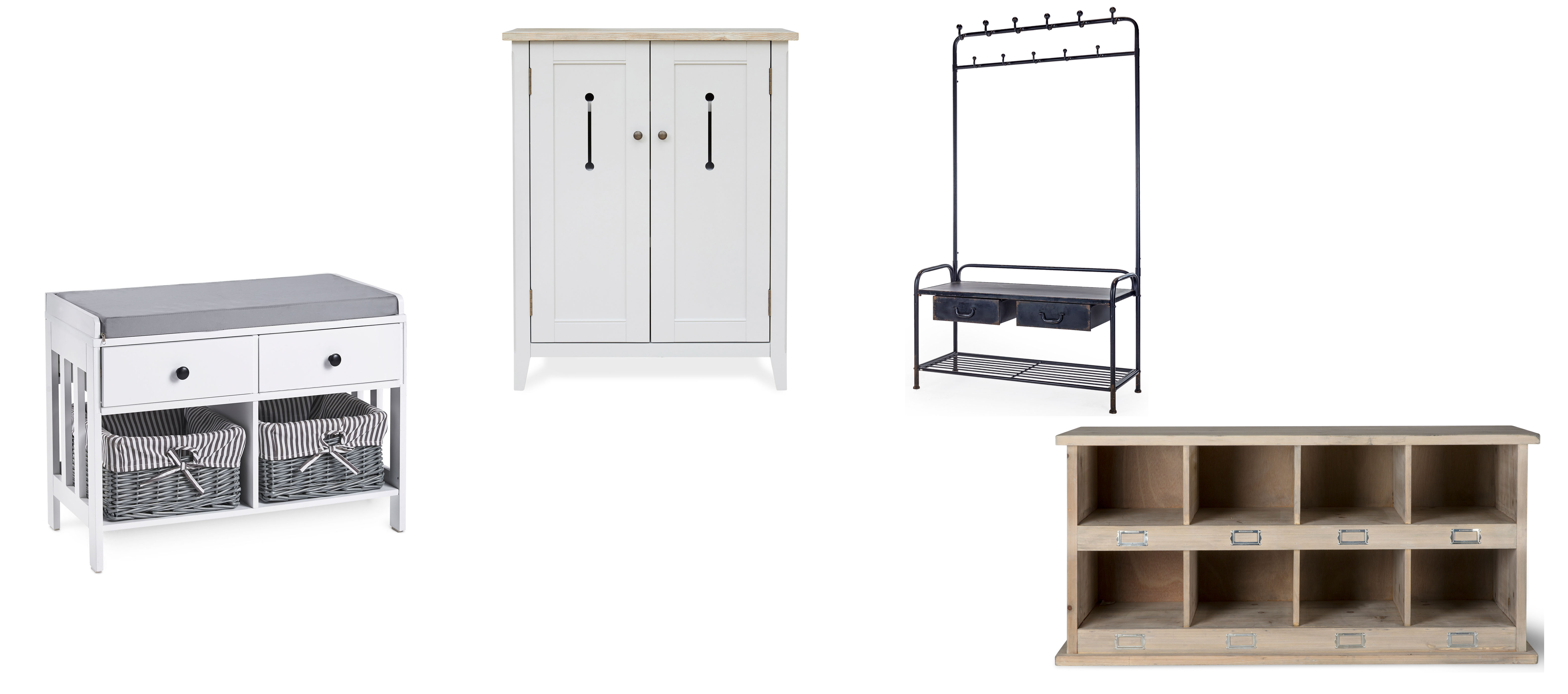 Use these three hacks to make your spring clean easier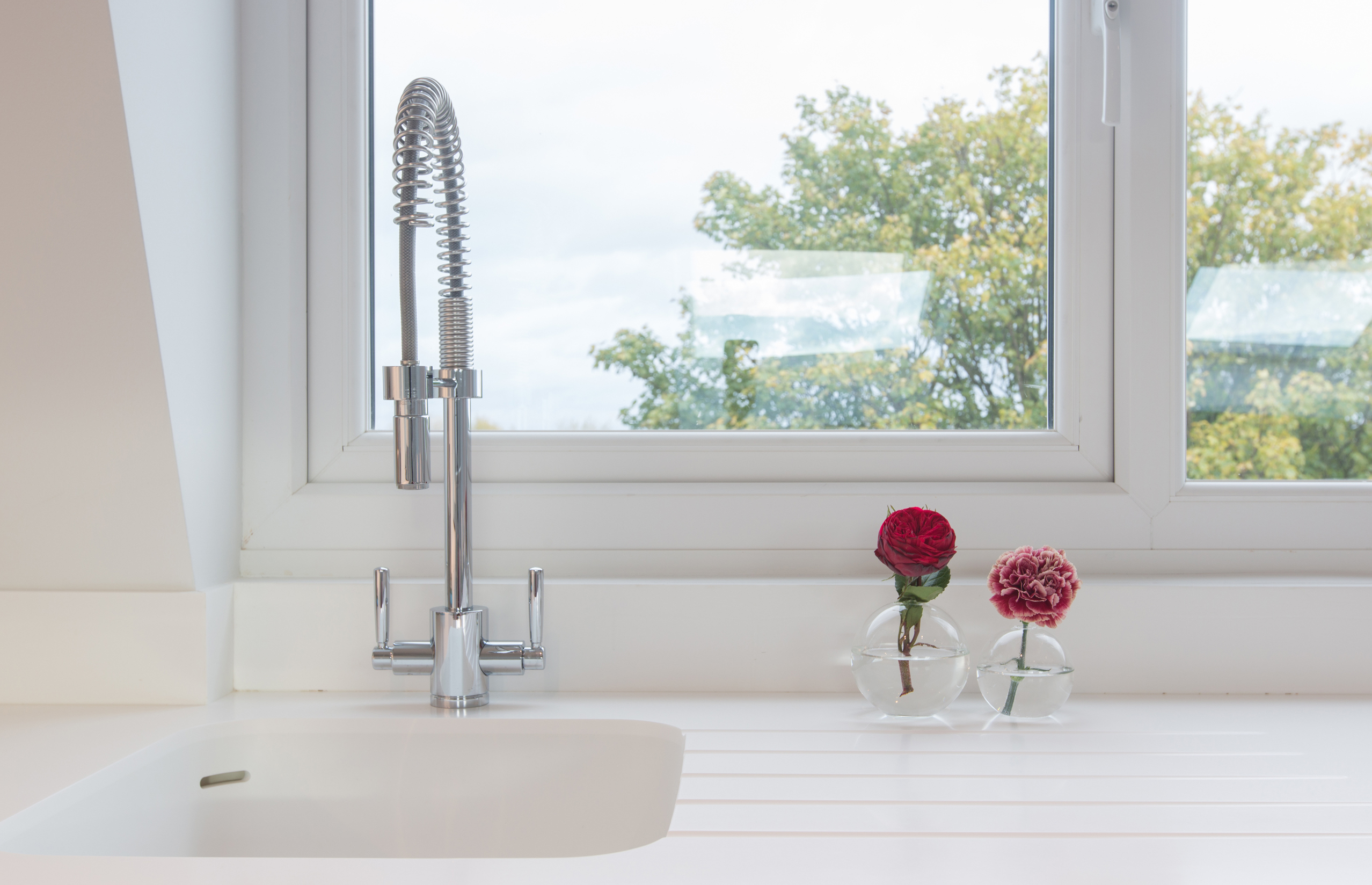 Cleaning gloves brand Marigold/Vileda say that, according to American research, every year you burn on average 3,000 calories as you walk around your home tidying and cleaning. Follow their tips …..
Hack #1: Freshen up a microwave by placing a couple of lemon wedges in a bowl of water and turn the microwave to high for three minutes. Leave to stand for five minutes keeping the door closed, then open and wipe thoroughly inside.
Hack #2: For best results when you mop a floor, mop in a figure of eight shape, moving the mop towards you as you mop to ensure you get up all the dirt.
Hack #3: To remove pet hair from furniture, rub a damp Marigold glove over your furniture. It acts as a pet hair magnet.