Hitting 'the wall' during a marathon is a pretty common thing.
Whether you're seasoned race runner or it's your first big fitness challenge, anyone can be hit by cramping or exhaustion – and it's common knowledge that study fuel can help to power you through the hardest miles.
Plenty of endurance athletes rely on commercial energy gels to get them over the line, but if you don't have a sweet tooth and you're sick of slurping on the sickly sachets, scientists might just have found the alternative for you.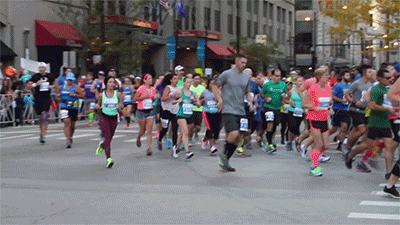 A new study has found that a spoonful of creamy, homemade mashed potato is just as effective as store-bought gels when it comes to providing that all-important race fuel.
Researchers, whose findings were published in the Journal of Applied Psychology, found that chowing down on around 60g of potato purée every hour could give competitors the same energy boost as a gel, providing a savoury, natural alternative.
Energy gels are designed to replenish carbohydrate stores that get depleted when you run. They typically deliver concentrated sugars like fructose and glucose in a quick hit, and some contain salts and caffeine too.
In the study, which was conducted by the University of Illinois, twelve cyclists were split into three groups, and were either given the option of water, a commercial sports gel or potato puree during a 120-minute cycling challenge.
Throughout the exercise, the researchers measured the participant's blood glucose, core body temperature and exercise intensity. They also kept an eye on their gastrointestinal symptoms too – as many people find that supplements can unsettle their stomach on a run or cycle.
Both groups who took the gels and the potato puree showed almost the same boost in performance, when compared with those who were just sipping water. Scientists found a near identical increase in plasma glucose levels and heart rate.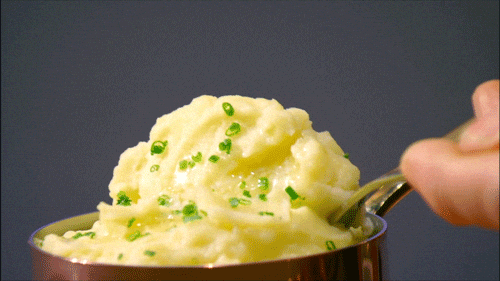 One thing that did differ though? Those who were given the mash reported more bloating, pain and flatulence, which is no surprise really, considering they were gobbling down mashed potato mid-cycle.
Still, the results are impressive and we kind of like the idea of making our own DIY running gels. There won't be synthetic ingredients lurking inside, plus, it's way cheaper in the long run too.
So there you have it, the secret to athletic success might be lying in your kitchen cupboard. If that isn't an excuse to whip up a Sunday roast ahead of a week of runs, we don't know what is.