During this global virus crisis, all other illnesses are taking a back seat. Serious diagnosed diseases have been marginalised by the virus, as we scramble to contain and survive it. Imagine then what it might be like, before this current pandemic took hold, to have a serious undiagnosed illness. An illness which drags on for years, shapeshifting, and confounding doctors, who tell you it's all in your head and send you home with anti-depressants.
This is what happened to American writer and musician Sarah Ramey. It happens to a lot of people, mostly women. In a coruscating memoir, The Lady's Handbook For Her Mysterious Illness, she writes about her own illnesses, and all the women who struggle on for years, undiagnosed, unheard, untreated. She calls them Womis – women with mysterious illness.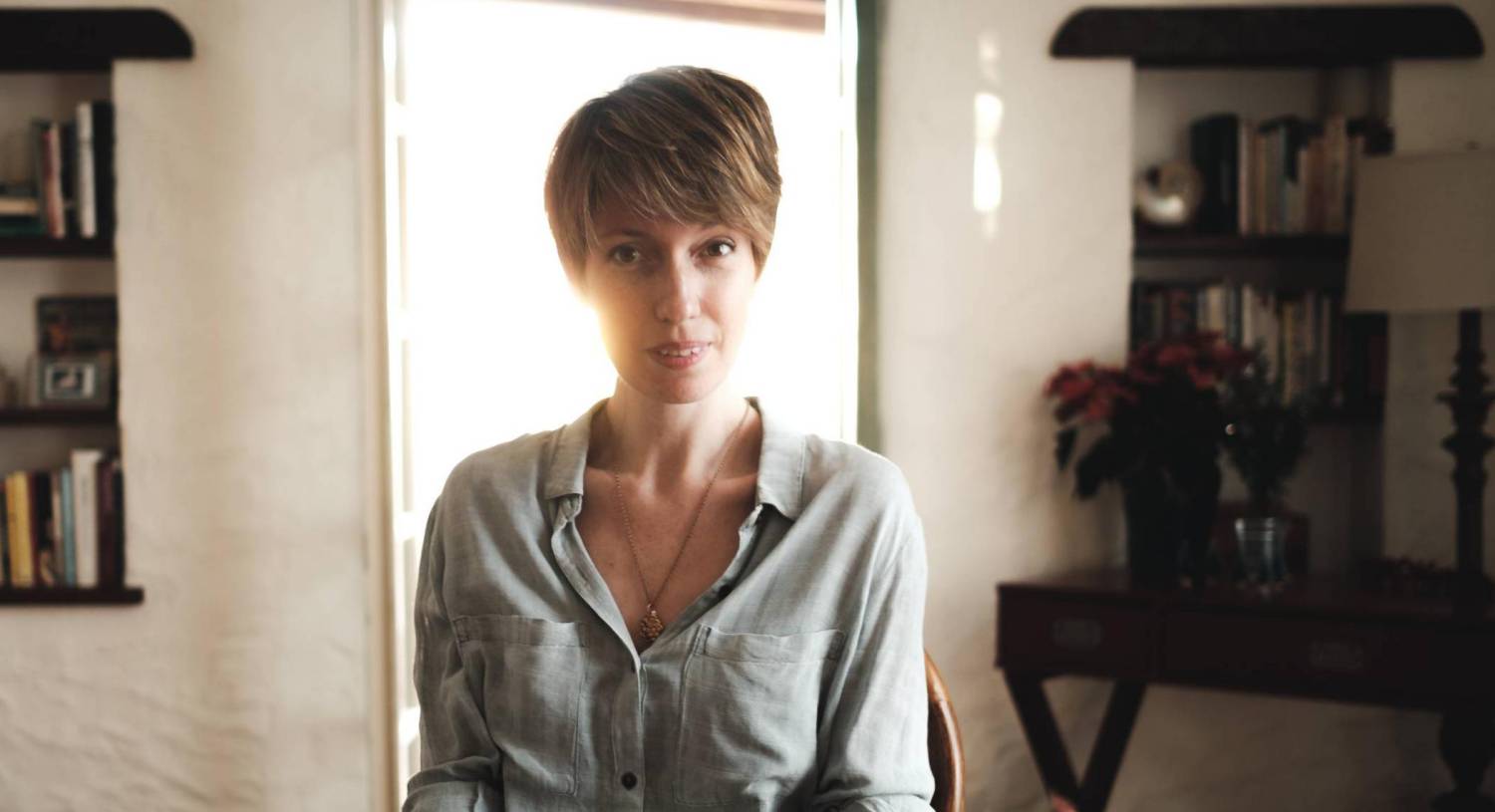 These illnesses include fibromyalgia (85% of patients are women), chronic fatigue syndrome (90% women), Hashimoto's disease (90% women), multiple sclerosis (85% women), Lyme disease (75% women), and lupus (90% women). All are autoimmune diseases, as are Crohn's, colitis, cystitis, celiac, rheumatoid arthritis, Raynaud's, and dozens more. Symptoms are multiple, complex and horrible: extreme fatigue, aching muscles and joints, chronic pain, multiple allergies, irritable bowels, frequent infections, brain fog, menstrual problems. That's the abridged version. The actual list is far longer.
FOUNDATIONS OF HEALTH
Ramey's mysterious illness started in 2003 with a urinary tract infection that would not go away. She went on to develop everything on the list above. She believed in traditional Western medicine — her father is a doctor — so endured multiple appointments with Dr Bowels, Dr Vulva, Dr Urethra, Dr Rheuma, Dr Uro, Dr Thyro, Dr Chiro, Dr Tests, and finally Dr Freud, because the medical profession concluded that her multiple physical symptoms were psychosomatic. Tests all came back negative.
"This long and expensive chain of events is not only common for this type of patient — it is the norm," she says. And yet no diagnosis. Just crippling, life-halting illness. It took her 12 years to write, and in terms of women's health, it's already being compared to what Elizabeth Wurtzel did for depression and Dave Eggers did for bereavement.
Health is a huge topic, because it reflects the culture itself — in this case, American, capitalist, and often male-centric. Reading Ramey's memoir, what is most striking are her observations about a population poisoned by the US food industry and pharmaceutical industry, then mistreated / neglected by a profit-driven US medical industry. Ramey thinks people are finally waking up. In recent times, she feels less alone, less crazy (her word).
"Forever, I felt as if I were on the far fringes, waving my arms, trying to start a conversation about the problems that can come with eating too much processed food, disrupting our microbiomes, and taking medication on top of medication without attempting to address some basic things like diet and behaviour," she tells me.
"We have certainly not made the transition fully, or even partially, to restoring the basics of health as a foundation for the culture — because eating real food, having a robust microbiome, getting plenty of sleep, having a lot of social connection, and not leading a sedentary life was all just foundational, normal human behaviour, not 'wellness' — but I do think we're on our way to repairing the damage that's been done."
FOOD AND HEALTH
One of the most eye-popping aspects highlighted in this book, apart from the monetisation of illness and the dismissal of ill women, is the medical profession's astonishing disconnect between health and nutrition. Western doctors spend mere hours of their years of medical training studying the link between food and health, despite ancient advice from Hippocrates about food being thy medicine and medicine being thy food.
'Sarah,' one doctor told Ramey, sighing. 'Please eat whatever you want… food has nothing to do with irritable bowel syndrome.'
This, she says, is "almost cartoonishly disconnected from logic and reason".
The impact on autoimmune health, however, varies considerably amongst an American population which today consumes 5,000% more sugar, sleeps two hours less, and is exposed to 80,000 more chemicals than it was a century ago, as well as regularly experiencing gut dysbiosis from overuse of antibiotics. This is not confined to the US. Some of us become ill sooner than others.
Research published in Nature magazine in 2018 looks at three levels of environmental sensitivity: the orchid, the dandelion, and the tulip. Orchids — those who are highly sensitive to their environment — make up 31% of the population, while Dandelions — less sensitive to their environment — form 29%. The rest, a combination of both archetypes, with medium sensitivity levels, are the other 40%. (This is not just humans, but all creatures, and also plants). Ramey is an orchid.
"The problem isn't diet or chemicals or guts or infections or hormones," she says. "The problem is all of these things. What has become normalised [in the US] for diet and lifestyle is not normal."
GETTING TO THE ROOT CAUSE
She cites functional medicine — that is, medicine which is "about the root cause of chronic illness" as the solution. This might sound obvious until you consider the financial rabbit hole into which American medicine has long tumbled, where being ill has been seen as profitable to the insurance industry. This is slowly changing.
"We are now so overwhelmingly sick with chronic illness as a nation that it is actually now in the health insurance industry's best interest to subsidise the creation of health, not just the treatment of disease," says Ramey. "Because it is much cheaper to pay for someone's gym membership, health coach, FitBit, and even fruit and vegetables than to cover the cost of being sick for the rest of their lives [medications, colonoscopies, surgeries, constant doctor visits, and so on]. You are already starting to see this change, even though it's not nearly enough."
Although the gender ratio in orchid children is 50/50, there are far fewer adult Momis — men with mysterious illnesses — than their female counterparts. Why is this?
"It does appear that women are responding more forcefully to the negative environment we have created," says Ramey. "And that response overlaps with the response we see in the orchid child population — this is very likely why we see the 'mystery' illnesses predominantly in the female and HSP [highly sensitive person] population.
"But because we don't recognise that there are differences, and because we stigmatise sensitivity, femininity, and being a woman, we see the sensitive response, the female response, as a defective response."
In other words, when women's bodies break down due to environmental stresses, we dismiss them as having mysterious illnesses that cannot be diagnosed by hospital tests and therefore don't exist. This, says Ramey, is "the greatest pain and suffering of all".
It is also why so many women turn to alternatives, having been failed by allopathic medicine. Are we taking back control, or just kidding ourselves? "When you're actually at a doctor's office, the power dynamic is so imbalanced during those few minutes, it's quite difficult to advocate for what you actually need," she says. "It's basically impossible to confront a doctor if they are not taking you seriously, without that boomeranging on you negatively."
Instead, she recommends doing "a lot of research before you choose a doctor, and try and find someone who takes the mystery illnesses seriously. My experience is that this will lead you almost exclusively to alternative medicine practitioners."
Ramey's solution for mainstream health care would be to focus on wellness, not disease, and to include a health coach or nutritionist at every surgery. She would encourage community learning about nutrition and lifestyle, and make free health care "the bedrock of American values forever".
And most of all, she would convince doctors on the importance of listening to those patients whose illnesses are mysterious and difficult to diagnose.
"The act of believing their patients," she says, "especially their female or otherwise marginalised patients, is the true foundation of becoming an excellent physician."
The Lady's Handbook For Her Mysterious Illness by Sarah Ramey, €21.
Common problems for women with a mysterious illness:
Invisibility. (But you look just fine!)

No research/funding. (How can you research something invisible?)

Vague symptoms. (We all have aches and pains.)

Myriad, overlapping symptoms. (Make up your mind.)

Shame. (Unless it's breast cancer, it is just not sexy enough for a campaign.)

Poor treatment options. (What do you give a chronically complaining woman with invisible symptoms?)

Bias. (If 85% of fibromyalgia patients were men, would fibromyalgia still exist?)

Dismissal of the female patient. (Because everyone knows women are hypochondriac.)

These epidemics are new. (Could there be a connection to the way we treat our environment and our bodies?)