Perhaps more so than tinsel, crackers and opening presents, Christmas is best known for the food.
It's a time to sit around the dinner table with friends and family, tucking into everything from roast potatoes and pigs in blankets, to mince pies and Christmas pudding. Unfortunately, this means the festive period is often associated with shame too – people tend to feel guilty for eating and drinking a bit more than they usually would. This has a knock-on effect into January, as gyms are suddenly packed out and crash diets embarked upon.
But Christmas is meant to be a happy time of year – and life is short, folks! So here's why you shouldn't feel guilty for a bit of festive indulgence…
Your self-worth isn't tied to weight
The January idea of having to 'make up' for your Christmas 'sins', by hitting the treadmill and eating nothing but bland greens is actually just some fat-phobic, diet culture nonsense if you ask us. It pushes the idea that you are only worthy if you're skinny, which is incredibly toxic.
Your self-worth really shouldn't be tied to your weight – despite what society might be telling you. Don't feel guilty for eating those mince pies over the festive period – not only will a few treats not change who you are as a person, but chances are, you really won't balloon in a matter of seconds because of a few extra eggnogs. Perspective is a gift; but not one you can easily unwrap at Christmas.
As long as you're healthy and not bingeing all year round or for emotional reasons, there's no reason not to help yourself to seconds (or thirds, or fourths) at Christmas. Don't feel guilty for indulging – it might sound like a cheesy Disney movie, but you're perfect just the way you are.
You're spending time with loved ones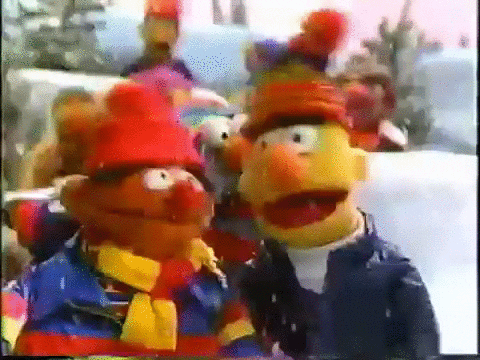 Considering the main event of Christmas is a big old lunch with all the trimmings, there's really no denying the importance of food. So why would you want to let guilt get in the way of sharing this with your loved ones?
Instead of getting consumed by negative feelings, you really should be getting down to the important business of laughing at your uncle's dodgy jokes and getting all the family goss from your nan.
When you think about it, shame doesn't really get you anywhere. It drains your energy and fosters unnecessary anxiety – yes, it may be hard to let go of, but you'll feel a whole lot better if you do. There's also no point feeling guilty after the fact – what's done is done, and we definitely don't recommend any dangerous crash diets come January.
Don't let guilt ruin the good times
It's called a 'holiday' for a reason – most of us are lucky to get some much-needed time off in December. Don't let guilt get in the way of you having a proper break, where you can relax and recharge for the the new year ahead.
If you do have time off, maybe try and use it to practice a bit of self-care, instead of policing everything you eat. And yes, sometimes self-care does involve a glass of red wine and some Celebrations. Plus, for most of us, the festive period is a bit of an anomaly – mince pies for breakfast isn't exactly standard behaviour during the rest of the year.
So, as it doesn't tend to be a year-long indulgence and we doubt it will vastly impact your health, why not simply enjoy Christmas and all it has to offer? After all, it only comes round once a year.
- Press Association