Suzi Godson looks back ar her 20-year career as a sex advice columnist and the changes in relationships she has witnessed
When I first began writing about sex it was still a taboo subject. It was the year 2000 and I had been hired to write Britain's first-ever broadsheet sex column. When my first column was published, The Independent on Sunday was immediately reported to the press complaints commission, but fortunately, they had the good sense not to pursue the case. By 2004, my book The Sex Book -Cassell- had been translated into 15 different languages, and I moved to The Times newspaper. I am still there. And here. But virtually everything else about sex has changed in that time.
The last 20 years of sex are very neatly bookmarked by the biggest pharmaceutical story since penicillin. In the 1990s Viagra was discovered by accident when clinical trials of a new blood pressure medicine revealed that the active ingredient couldn't decrease blood pressure, but could elevate something else. Pfizer got FDA approval in 1998, and by 2000, Viagra was a household name. The iconic blue diamond-shaped tablets have earned billions of dollars for Pfizer, but in April 2020, the US patent for Viagra expired.
It is easy to forget how revolutionary Viagra was, not just because it worked so well, but because Pfizer's marketing campaigns started a very public conversation about something that had never been spoken about openly before. Erectile dysfunction affects 55% of men between the ages of 40 and 70 years old, but the stigma around ED was so profound that men would not talk about it. Instead, they withdrew from their partners, or worse, blamed them.
Viagra revitalised sex for the older male, but that hasn't necessarily been good news for women. As women age and go through menopause they experience a natural decline in their libido too, but the absence of a comparable drug that might boost female sexual desire created a problematic inequity. By 2004 the 'Viagra divorce' began to hit the headlines. Indeed the fashion designer Dianne von Furstenberg recently declared that "The worst thing that has happened to women in the last 15 years is Viagra".
Women's sexual needs have not been willfully ignored. Pfizer, Boehringer and Eli Lily all tried and failed to find the elusive 'pink viagra', but finally, in 2015 the US Food and Drug Administration (FDA) approved a drug called flibanserin. Unlike Viagra which increases blood flow to the penis, flibanserin, which was marketed under the brand name Addyi, works on the brain like an antidepressant. It was not an ideal solution. Viagra only needs to be taken half an hour before sexual activity, but Addiyi needed to be taken daily, and it had side effects. It was also highly expensive and you couldn't drink alcohol with it, so needless to say, it never took off.
Sex pharma has not yet delivered for women in the way that it has for men, but sex tech has. In the last 20 years, sex toy technology has revolutionised the way women experience pleasure. The toxic jelly rubber rabbits of the '90s have been replaced by ergonomic designs made from super soft, medical-grade silicone, and the feeble battery-powered buzz is now a powerful but silent rechargeable, oscillating motor. The newest vibrators for women such as the Womaniser and the Lelo Sona don't even vibrate. They create sonic airwaves which pulse around the clitoris and bring on incredibly powerful orgasms in minutes.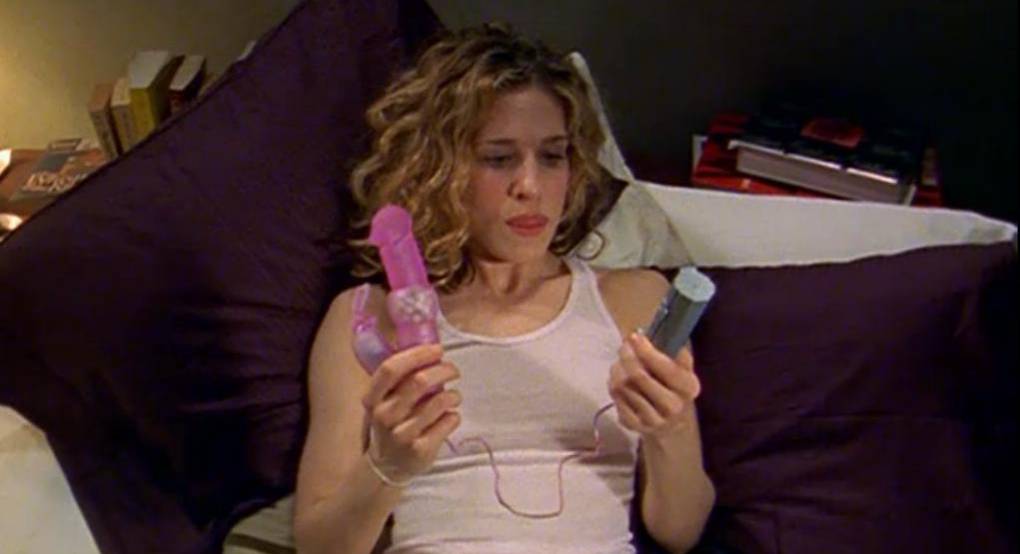 From Viagra to vibrators, people have never had so many novel ways to keep the sexual spark alive. Yet ironically, the other big change in the last 20 years is the noticeable decline in sexual activity. Data from the third UK National Sexual Attitudes And Lifestyles (NATSAL 3) study show that people now have sex around three times a month. Twenty years ago, they were having sex five times a month. There has also been a huge increase in the number of people reporting sexual difficulties. In NATSAL 3, 42% of men and 51% of women had experienced low libido, sexual anxiety, pain during sex, vaginal dryness and problems getting or keeping an erection.
Although the decline in sexual activity and the increase in sexual difficulties sounds a bit depressing, I suspect that these changes simply reflect a greater willingness to be open. It is now common knowledge that sexual frequency is negatively impacted by relationship duration, so fewer people feel obliged to pretend that they are swinging from the chandeliers every night. 
Over the last 20 years, columns like mine have given people a more realistic understanding of the complexities of sex, and I hope that I can continue to write honestly and accurately about this important topic for another 20 years.