I'm not going to bother with my buddy Michael any more. He's been a friend of mine for 25 years, best man at my wedding, straight- talking, always in a good mood, the only guy you need to meet if you're looking for a shot of positivity.
The one time he put a foot wrong was when he dropped half the pamphlets in a giant puddle on my wedding day, but look, we all make mistakes.
I don't see Michael enough these days, so I was looking forward to catching up with him last Sunday in Ballincollig Park. "You've finally gone grey" was his greeting, as if that's an okay thing to say to a 52-year-old man who likes to think he could pass for 45.
I acted all '50 is the new 40' and told him I was loving this new phase of my life. You'll hear that a lot from people in their early 50s. I'm not sure we mean it though. We walked and talked our way around Ballincollig, a tiny little whisper in my brain going 'grey, grey, grey'. Having said our goodbyes, I sat into the car and took a long look in the rear-view mirror. Shite, he's right, it happened in the last six months and I didn't even notice.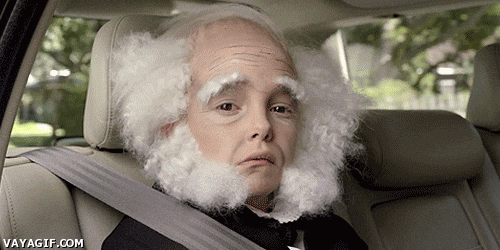 Then Google got in on the act. You know the way Google Photos pings your phone with a reminder of what you were up to three years ago (I'm sure Apple does this as well.)
Anyway, it turns out that three years ago we were on a sunny beach in West Cork, Google Photos showed me a montage of our two kids messing around on the sand.
I clicked on it to look at a few more shots from 2016 and went down a time-wormhole. People say we should live in the moment and take less photos, but I'm worried we don't take enough. Those old photos of everyone having a good time are like chicken soup whenever I need a reminder that it isn't all "eat your porridge" and "where the heck is your other shoe"?
These 2016 photos were no different. If anything, my wife is getting younger-looking. Our seven-year-old girl hasn't changed a bit in the last three years, except for doubling in height. Her five-year-old brother has changed the most, now that he's lost the long hair that two-year-old guys have, until their father becomes Grumpy Dad and decides it's time to take 'that boy' to the barbers.
I swiped right through the photos, further back into 2016, enjoying the kids more than if they were actually standing in front of me in real life, asking if the tooth fairy is really real.
Then I got to the family selfie. The only person missing from our 2016 family photos was myself until I flipped the phone and there I was, a 49-year-old male with brown hair.
Now that I think about it, the kids have been making a few references to my 'white' hair recently.
My son, the worrier, keeps asking how long I have left to live. My daughter, older than her years and the queen of sweetness, told me it was great because I'd be able to play Santa in their school play. I didn't pay much attention at the time, you know the way it is with kids, you couldn't be bothered listening to half the things they say.
I told my wife what Michael said, and she replied that it's true but I'm looking better than ever. That willingness to lie on my behalf is one of the many reasons I married her.
Anyway, she's stuck with me now, just as I'm stuck with my grey hair. Dying it would just make me feel even older.
Speaking of making people feel older, if you see my friend Michael, let him know I was only messing at the start, saying I wouldn't be bothered with him any more. In fact, I can't wait to see him again, so we can talk about his man-boobs.