Working from home during coronavirus is now the norm for many, if not most of us.
And for those in a relationship or marriage, that means not just adapting to working from home, but also adapting to doing so alongside your other half.
It's a situation you might never have been in and for some it's causing concern. A survey has revealed that 68% of British people have already felt a strain on our relationship since working from home alongside their partner.
Lawyer Baroness Shackleton of Belgravia told peers at Westminster that she expects to see a spike in divorce rates after the isolation periods end, while in the Chinese city of Xi'an they already are rising, according to Business Insider.
After asking 3,800 people how they were coping, Cherry Digital found that 63% of those who are working from home with their partner say they do not have enough room to both work comfortably.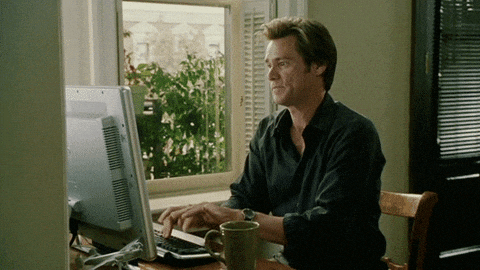 Add in the rituals of the working day, unusual work habits and demands from a boss also working remotely, and you could have a recipe for arguments.
There are two camps, as it were, observes Susan Quilliam, a relationship expert and ambassador for Relate – those who will see this as a way of bonding and those who are unsure.
"There is a pull between you and your partner over who takes precedent," she says. "I think people fall into two extremes; the ones who are quite frightened and feel quite threatened because work has previously been their own 'space' and then the romantics."
Jokes about sharing the phone and biscuits aside, there is a serious element to sharing your space and 'work life 24/7. But experts agree that with some planning and patience, things can work out OK.
Watching out for the little things that can become big things
Who knew your partner tapped so loudly on the keyboard, or had such animated phone calls?!
"There's a choreography here," says Quilliam. "It's the tiny things you didn't expect because up to that point you never saw your partner at work."
For some people, it'll be nice to spend more time together if you are usually ships that pass in the night. But for others it can be too intense.
And after the 'honeymoon' period that you might experience in the first week or so of isolation, where you are enjoying each other's company, there could be a shift in emotions.
"It's a question of expecting it. As with any new situation, like when you were first going out together, you need to navigate it day by day," says Quilliam.
The key is to notice what's irritating you and think, 'what can I do about that?' she says.
"We've never dealt with this before and it's highly likely people will find a way through it," she reassures. It's OK to have arguments and snip at each other! Everyone is working on a foundation of fear, which feels slightly more contained with the lockdown, people will learn how to do it."
It's OK to feel nervous
Relationship expert Jo Hemmings says the current work from home situation can be like the holiday period – but with a dose of reality and no real end in sight, which is frightening.
"It's no coincidence that there is a spike in my coupes counselling in January [after the pressures of being together of Christmas] and September – when a fortnight's holiday in each other's company has left couples feeling a bit frazzled," she says.
"For some lucky couples whose relationship is super strong – or those who are used to working together – this enforced self-isolation will be an OK, even a rather lovely, experience to go through together.
"For many though, it will feel stressful, irritating and will allow old buried resentments to rise back to the surface. There may be more arguments, annoyance and frustration. And unlike Christmas or your annual holiday, we're unsure when it might end, so there isn't that reassuring light at the end of the tunnel to look forward to."
Working from home is different to working together. There are boundaries to be observed, and you need to start by considering the 'usual' working day compared to this new set up, says Quilliam.
"There is something about putting yourself in a more professional space by getting dressed as if you're going to the office," she adds. "If you have always worked separately and haven't been around each other at all when working, be really overt about the choreography of your working day looks like."
Does one of you do your phone calls in the morning? Do you prefer to plough through emails in silence until 10am?
"You can work around that," she says. "While one does phone calls, the other might like to take their exercise. If you take regular breaks, don't feel betrayed if you're not taking those breaks together."
Sharing your space
For most couples, a nice dual desk set up is not going to be possible. While you're juggling your partner's work foibles, you might also be sharing a small table or room.
This can be the time a row can escalate – and it's one to watch out for, says Hemmings.
"If you sense that a row is brewing, step away, out of the room and count to 10," she advises. "Keep your voice calm. Don't throw out emotional accusations such as, 'You make me feel etc', say 'I feel'."
It's about reconnecting with the 'couple' side of your life, she adds. "Give yourself permission to talk about other topics – we may be midst pandemic, but we are allowed to talk about other stuff. Eat together at the table, throw a blanket down and have a picnic on your living room floor."
If you have outside space you could take your morning coffee or picnic outdoors, but remember to observe social distancing if you share your garden with other households.
It's also worth remembering that you have a new colleague who might be able to help! Perhaps they have an idea about your new presentation or project, or you can help them with an IT issue. Don't be afraid to ask for help, but remember you need to allow them to help you when they have time, not when you demand it.
Stick to the 'norm' – from clothes to tea breaks
One in 10 people surveyed who are working from home now say they do not shower or bathe every day (16% of men compared to 6% of women).
Also, 15% of respondents say they do not get dressed out of their sleeping attire each day. But your routine normally includes getting dressed and it still should, says Quilliam.
You could try putting on your workout gear in the morning, with the plan to exercise at lunchtime.
The balance between chores and work time is also one to keep an eye on, says Quilliam. If you have a routine where one of you often cooks because the other is back later after their commute, then you will find all of this in disarray.
While one of you might feel the division of labour should or could stay as normal, the other might be looking for support with chores or cooking now you're both more available to do them.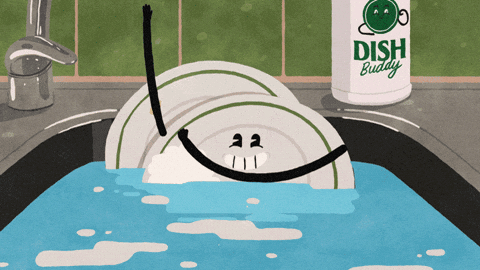 Spending some time apart
"If you're working from home, try and keep to separate rooms. Maybe have a cup of tea or coffee at certain points in the day to catch up," says Hemmings.
"Create a routine that gives you your own independence but also quality time together."
"I'm a huge fan of separation," agrees Quilliam. "We're not programmed to be in close quarters with somebody else, particularly somebody we love and therefore somebody with whom we are not using the normal politeness and courtesy."
That is to say, you would probably bite your tongue with a colleague but not so much with your wife, husband or partner. "You can make it work, many people do," Quilliam says, reassuringly.