Following a season of festive feasting, many of us plan to detox in order to shed the added pounds. However, dramatically reducing your calorie intake or cutting out food groups may be doing more harm than good, writes Sharon Ní Chonchúir.
The festive season is a time of indulgence with mince pies, chocolates and tempting tipples at every turn. Traditionally, this feast is followed by the January detox, as we all go on diets to make up for our over-consumption.
In her new book, Anti-Diet: Reclaim your Time, Money, Wellbeing and Happiness through Intuitive Eating, New York dietitian Christy Harrison urges us not to do this.
Rather than leading to long-term weight loss, she argues, they can lead to even greater weight gain.
"Restrictive eating is not sustainable in the long run," says Harrison.
So why do diets fail? "Chalk it up to our genes and brains," she says, pointing to a 2010 landmark study carried out by scientists in Pennington Biomedical Research Centre in the US and Christian-Albrechts University in Germany, which concluded that our genes determine our body's set weight range. This range spans a few sizes our bodies can be throughout our adult lives, depending on our circumstances.
If we repeatedly try to force our bodies below this range, as we do when we diet, our bodies can react in a counterproductive way.
"Even the most seemingly gentle diet pulls the pendulum to the side of restriction and when that happens, our body's natural response is to push the pendulum back to the other side, by eating a lot and bingeing," says Harrison.
"A pendulum can't stop in the middle when it's pulled to one side. It must swing in the opposite direction with equal force."
Do this enough times and your body will establish a new, wider set weight range. "That's why up to two-thirds of weight loss attempts result in long-term weight gain," says Harrison. "Your body defends your new higher weight range just as valiantly as it did the original range."
It uses many biological processes to do so. It reduces the amount of fullness hormone (leptin) it secretes, increases the amount of the hunger hormone (ghrelin), decreases activity in the thyroid and sympathetic nervous system and increases the reward value of food.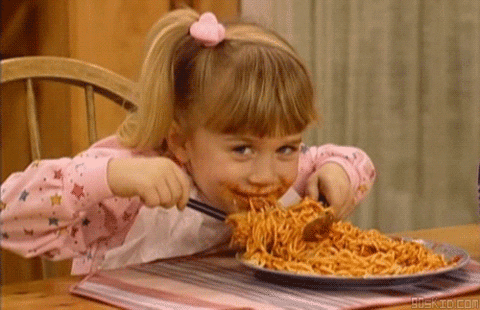 QUESTIONING THE INDUSTRY
The diet industry has long been questioned by experts. In the 1960s, a US psychiatrist and weight-loss specialist Dr Albert Stunkard explored why diets were so unsuccessful. "Instead of blaming patients for their lack of success, he suspected the problem might be with the diets themselves," says Harrison.
Stunkard conducted a review of the weight loss studies that had been carried out and discovered that it was rare for people to achieve significant weight loss. "He also found it was more common for people to regain most or all of the weight they'd lost," says Harrison. "His finding was that more than 95% of weight loss efforts fail."
In 1992, a National Institute of Health panel in the US conducted another review and came to virtually the same finding. Up to 95% of people regained all of the weight they had lost within five years.
A 2007 review by researchers at the University of California was even more conclusive. It found that up to two-thirds of dieters gained back significantly more weight than they had lost. For those people, dieting had proven to be counterproductive as they ended up even bigger as a result.
IN CONTROL
Harrison contends that the roots of diet culture lie in control.
"It's a system of beliefs we have internalised over the past 150 years and it's rooted in oppression," she says.
"In the US, black bodies were larger than white bodies. Immigrant bodies were larger. Women's bodies were fleshier than men's. The message that was spread was that larger bodies were bad and wrong, and slimness was associated with attractiveness and success."
She refers to The Beauty Myth author Naomi Wolf who argues that the times in history when women have made the greatest political gains — getting the vote, gaining reproductive freedoms thanks to the contraceptive pill — are also times when beauty standards became thinner and the pressure on women to adhere to these standards increased.
"It's a way of distracting them from their growing political power," says Harrison.
A whole industry grew from this. By the early 1900s, there were weightloss adverts in newspapers, showcasing everything from compression garments to diet pills that contained tapeworms. Weight Watchers and other group dieting programmes were first set up in the US mid-century. Robert Atkins published his best-selling Dr Atkins Diet Revolution in 1972, kickstarting the low-carb movement that is still prevalent in dieting today.
The global weight-loss market was estimated to be worth $189.8bn last year. "There's so much money invested in telling people their bodies are wrong," says Harrison. "Historically, it was a message that was aimed at women but increasingly, it's being aimed at men too."
NOT SO CLEAN
She calls out the clean eating movement for contributing to the problem. "Any form of moralising about food leads to deprivation," she says. "You can't keep up that deprivation forever and you're likely to end up bingeing." So, the restrict-and-binge cycle continues.
Clean eating can also lead to orthorexia, an eating disorder defined as the obsessive pursuit of a healthy diet. "If you try to be pure in how you eat, you can end up not being able to eat anything," says Harrison.
She experienced this in her own life. "My disordered eating began when I was aged 20," she says.
After switching to a new contraceptive pill, she gained weight and went on a diet. "But I found that I would binge on forbidden foods, feel guilty, diet more determinedly and then binge again. I felt terrible physically and mentally."
This cycle grew worse when she got a job as a food writer and became aware of concepts such as food miles and sustainability. "I had 10 years of thinking guilty thoughts about what I ate," she says.
Harrison doesn't want anybody else to lose years to diets and disordered eating. That's why she retrained as a dietitian and now helps her clients to give up dieting and practice an approach to food known as intuitive eating instead.
"Intuitive eating is an approach that is based on self-care, not on self-control," she says.
It involves learning to listen to your body, to recognise its hunger cues and to feed it enough of a wide variety of food, including dessert. It moves away from the deprivation and restriction model and instead allows people to take pleasure in their food.
BALANCE IT OUT
While it may seem like a departure from the advice we've been given about our weight for decades, this approach is echoed by the official advice given by the Irish Dietetic and Nutrition Institute (Indi).
"It's how I've worked for the past 20 years," says Sarah Keogh, a dietitian and member of Indi.
"Dietitians never tell people to cut out foods. More often, it's a question of adding in something like fibre. Rigid rules don't work as people can only stick to them for a little while and beyond that, they make people unhappy and can even lead to eating disorders."
Keogh welcomes the growing trend for body positivity. "There's so much involved in obesity," she says.
"Genes play a huge part. So do gut bacteria, the immune system, trauma, and stress. People who are overweight are just people and they have a lot going on. We need to rethink our judgement and stigma around weight and provide them with more support, not criticism."
According to Harrison, if we do so, the result will be that instead of body weight yo-yo-ing up and down, it will eventually settle.
"Remember the set weight range," she says.
This might not be the lower body weight you want, and this is where acceptance comes in. "Size diversity is a real thing," says Harrison. "People's body sizes are as heterogeneous as our height, hair, skin colour, shoe size, and pretty much any other human characteristic you can think of."
The sooner people understand this, the better. "We need people to realise that diets don't work but we also need to change the mentality that body size is a marker of attraction and success," says Harrison. "That's something diet culture has told us for decades but it's not true."
For now, Harrison hopes that everyone enjoys the festive season and its aftermath. "Holiday eating is meant to be special and different so don't deprive yourself," she says.
"Once it's over, don't fall for the message that you have to buckle down and restrict your diet. If you do, your body will swing back to abundance sooner or later. Just remember: diets don't work."