At 2.50pm each day, four schoolboys in the West Cork town of Clonakilty leave their classrooms to collect their special 'bibs' and litter-picker sticks.
They head out into the playgrounds and football pitches surrounding Scoil na mBuachaillí to collect rubbish.
These are the school litter wardens, a roster of fifth and sixth class pupils who are designated 'litter pickers' under a system set up a decade ago as part of a project to earn the school's first Green Flag — litter and waste — under the Green-Schools programme, Ireland's leading environmental and award programme for primary and second-level schools.
Since then, Scoil na mBuachaillí has achieved three other Green Flags for energy, water and travel and is now working towards its fifth, for biodiversity as part of a project which seeks to raise awareness in the school of the importance of native plants, animals and habitats.
The Green-Schools programme, to which 4,000 Irish primary and second-level schools are currently signed up, is based on a seven-step environmental management system and continual improvement process. It's very strongly student-led and also involves the wider community.
Schools initially working on the themes of litter and waste and then moving on to energy, water, travel and biodiversity, before continuing on to more internationally-themed flags for global citizenship. Schools that successfully implement each programme are awarded the appropriate Green Flag. The award must be renewed every two years.
The litter warden roster, therefore, is not the only legacy of Scoil na mBuachaillí's participation in the Green-Schools programme over the years.
As part of its work for the school's most recently awarded Green Flag, travel, there's an in-school programme to teach children to cycle. It was during the work for this Green Flag that staff discovered many of the pupils couldn't. The school also held a cycling skills course for parents.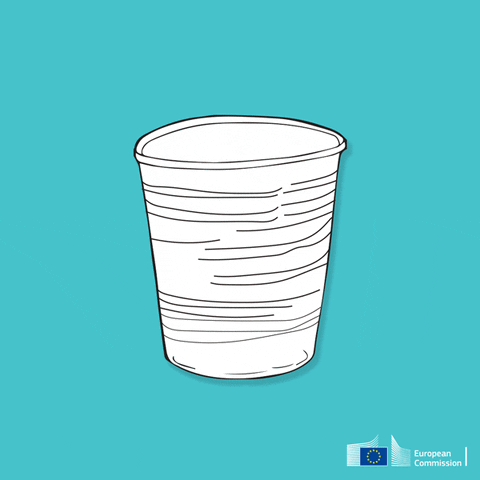 As a result, these days, says Niamh MacAuley, coordinator of the school's Green Flag committee and a fifth and sixth class teacher at Scoil na mBuachaillí, the school bike rack "is very much in demand". Meanwhile, as part of efforts to gain the energy flag, the school lighting system was switched over to LED and monitoring of energy use through the school continues.
Regular checks to ensure classroom lights are switched off and doors closed at the end of each day, has helped reduce the school's energy bill. The project to gain a Green Flag for water resulted in the installation of dual flush toilets to reduce water consumption as well as a rainwater harvester for watering the award-winning school garden. "Although we're currently working for our fifth green flag, we continue to work on the areas represented by each flag we have already earned," says MacAuley.
Pupils have begun work on a wildflower garden and a nesting box for birds — the school already has an insect hotel in place — as part of their application for the fifth Green Flag, Biodiversity.
"We also have a willow dome, which is just beginning to take off," says MacAuley, who adds the benefits for pupils and the school are significant.
"Each flag results in a huge increase of awareness in pupils around certain issues. It's about creating awareness of the importance of reducing our litter, our water and water and energy consumption and also, for example, creating awareness of using more sustainable methods of travel such as walking or cycling or car-pooling to school.
"We got our litter flag back in 2009 and since then the level of litter around the school has virtually disappeared," she says. "Previously everything — cans, food waste, paper, batteries, plastic or milk cartons went into the classroom bin. Now the only thing that goes into that bin is paper and plastic.
And, instead of bringing plastic water bottles to school, children have reusable metal water containers on their desks. "The campaigns are very student-led. Pupils are in charge, and they come up with the ideas as to how to improve on these elements in the school and achieve each flag."
Schools must work through the process of seven steps in order to be awarded, and in strict order, one of the flags. Each step requires significant planning as they range from setting up a Green Schools Committee to carrying out an audit of a school's position on a particular green issue and the development of an action plan, which must then be monitored and evaluated.
This month, the programme, operated by the Environmental Education Unit of An Taisce in partnership with local authorities, will award nearly 900 primary and second-level schools with Green Flags at 18 separate award ceremonies around the country. The programme receives the support of a variety of organisations and government departments.
"The idea is that each flag a school is awarded represents an environmental ethos," says Cathy Baxter of An Taisce, who is manager of the Green Schools programme. "The award ceremonies bring schools, teachers and pupils together to celebrate the work they have done and acknowledge the effort that is put into it," she explains.
Of the nearly 4,000 schools registered with the programme, 3,378 have been awarded at least one Green Flag — and because the campaign started in Ireland some 21 years ago, some schools have by now earned all five of the green flags.
"Schools can move on and get more green flags, this time under the theme of Global Citizenship, which involves taking a wider, more global view of environmental issues such as litter and waste, energy and the marine environment," says Baxter.
Globally, the green-schools programme operates in 67 countries around the world and boasts some 14 million students participants.