Sonya Lynch's youngest child was central to her discovery that she had breast cancer.
"My gorgeous bubbly little man – he was nearly three at the time – jumped on top of me in the bed. This led to me feeling discomfort in my breast that I found hard to ignore. Four weeks later that breast was removed."
To this day, the family – based in Douglas, Cork – call the little boy, now aged eight, their hero. "We joke that he might grow up to be an oncologist and jump on people's bellies to diagnose them," says the 45-year-old mum of three.
But jokes aside, Sonya says cancer has been the biggest crisis they've had to deal with as a family. When it hit back in May 2014, she had never felt healthier. "I looked and felt well."
 Finding out she had hormone-positive breast cancer sent her into shock but the former paediatric nurse also knew it would be "relatively easy" to treat. She quickly underwent a mastectomy of her left breast, followed by chemotherapy. In early 2015 she had breast reconstruction and then reduction of her right breast, after which she went on cancer-prevention drug Tamoxifen.
"I stayed on Tamoxifen until 2018 when nodules appeared on my lung, which meant more aggressive hormone therapy was needed. This basically shut down my ovaries to eliminate the oestrogen that my cancer feeds on. I need regular scans to monitor how effective this is and I had to have CyberKnife radiotherapy [non-invasive alternative to conventional surgery] recently to complement it." 
Sonya says she found her secondary diagnosis "very isolating and cripplingly fearful" but is grateful for meeting many kind people who recognise the need for supporting women to help themselves. "My medical care has been excellent, but it's difficult for oncologists to cover all aspects of our care. Clinic times are mostly taken up with discussing crucial planning of treatments, with scan results and so on. Cancer is only half the story. There's a huge need for psychological support."
She points to social confidence and self-worth taking a battering when women lose their hair due to chemo. She recalls after she'd lost hers, her husband introducing her to somebody he'd gone to school with. "I felt like a 70-year-old woman. I wanted to scream: 'this is not me!' It was as if I'd been made to wear the most horrible embarrassing jacket that wasn't me. I felt I had to explain to everyone, even strangers, that this wasn't my taste." 
And, while she says "it sounds like vanity", it really isn't. "It's psychological. You can't hide away – you have to face people. As a mother, you have to go to the school gate, for example." She's also very conscious of how tough a cancer diagnosis is on loved ones, especially on one's partner.
 "I knew what I was feeling and what my limits were. I can vividly remember some really low points, but something would pick me up again. My husband's a quiet man. He didn't tell anyone initially. But when I lost my hair, well you can't deny that. That's when it hit him, when my hair came out. And while a husband might be able to take a day off work when his wife's going through surgery, he most likely won't be able to take a day off to go for counselling for himself." 
Adding that she's blessed with an "amazing husband" and that cancer has brought them closer, she can completely see how such a diagnosis can put a couple's relationship under stress. She knows that maintaining confidence and intimacy with your partner is challenging and she recalls joking with a friend who'd undergone surgery for varicose veins and who was going on a weekend trip with her partner. 
"When I told her to enjoy her romantic weekend, she said: 'What romantic weekend? With all this stitching?' And I said: 'Well try it with no hair and one boob'". 
Having gone through treatment that induced menopause and all of the consequent side effects, Sonya says: "Luckily, I have a very understanding husband. He loves me for who I am and we still manage to be very close and intimate." 
Women with cancer are daughters, sisters, mothers, partners, friends, employees and employers, and the knock-on effects of cancer hit all, says Sonya. There's often a lot of support when a woman's undergoing treatment, at the time when she needs to step away from her usual duties. But what about afterwards? 
"Not long after, we need and want to return to our roles [jobs]. But we're not the same. Recognising that vulnerability can bring surprising benefits, as opposed to struggling with trying to regain the life we once had," she says, adding that she returned to work as a paediatric nurse but found shift work too hard physically. 
"So I changed to a cancer information-giving job with the Marie Keating Foundation."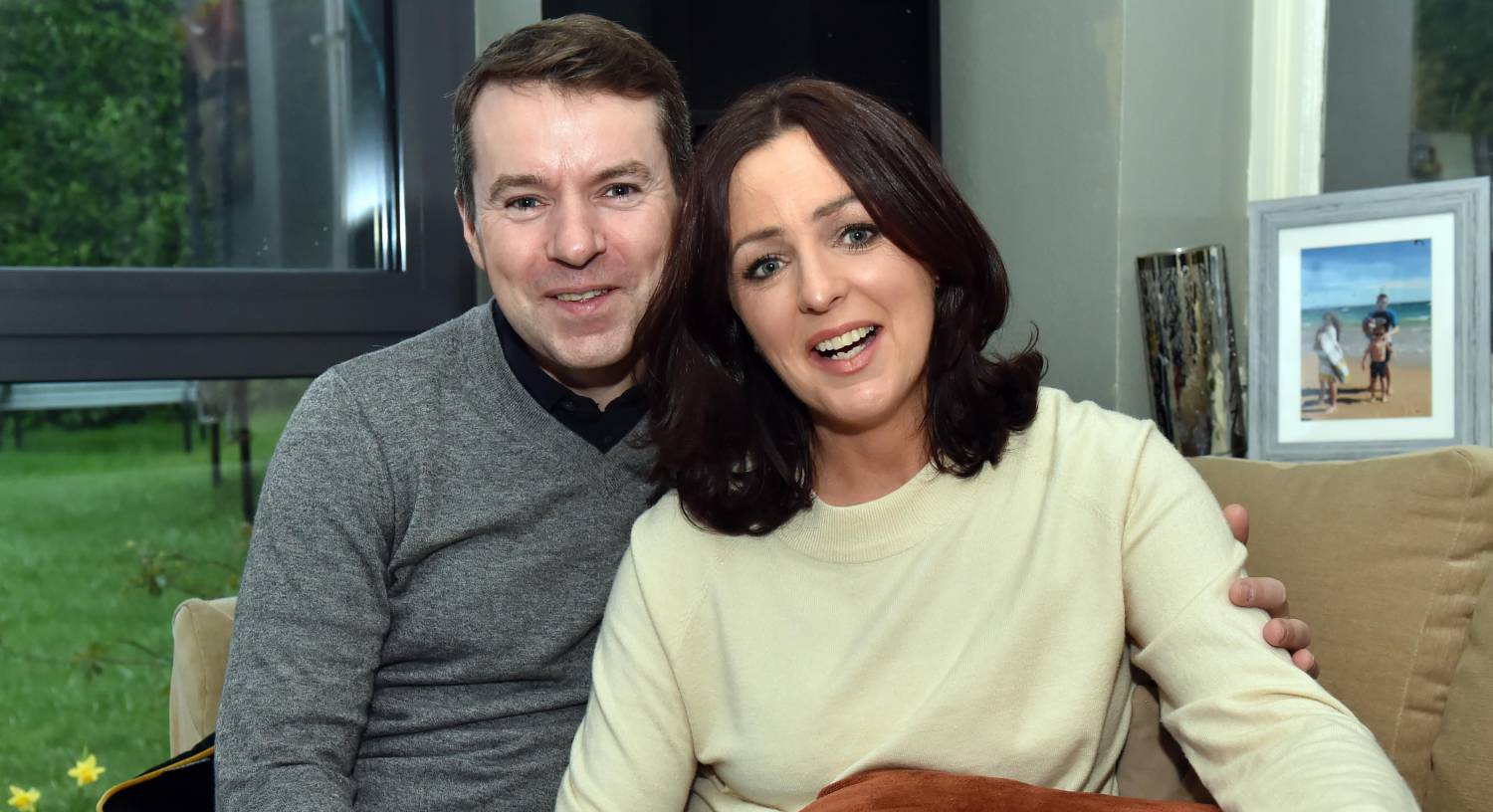 Sonya has been proactive about helping herself cope with cancer, its treatment and the side-effects. She has gained vast information by attending conferences, as well as remedies to counter side-effects. And she has found mindfulness techniques at Cork ARC House invaluable.
She has also been involved, in a consulting role alongside other patients, with the Irish Cancer Society in helping set up The Women's Health Initiative, a pilot scheme that will see clinics established in Cork and Dublin, aimed at improving the health/wellbeing of female cancer survivors.
The initiative will see clinics established in Cork and Dublin aimed at improving the health and wellbeing of female cancer survivors.
The clinics were designed in close consultation with women like Sonya Lynch who've suffered profound side effects after treatment. The clinics in Cork and Dublin will run on a trial basis for two years. The clinics will involve initial groups of selected participants, and it is hoped that the pilot scheme will eventually lead to the roll-out of a national programme for cancer survivors.
The Women's Health Initiative is funded to the tune of €890,000. The Irish Cancer Society is the single largest funder. The Society is hugely reliant on public donations for funding and with Daffodil Day cancelled this year, the public is invited to donate online at www.cancer.ie
Further information on Women's Health Initiative: exa.mn/ICSWomensHealth