For many women, pads, panty-liners and tampons are so intrinsic to our life we barely give them a second thought.
However, there's a growing menstrual revolution as we face the ugly truth of many of these products. This is where alternatives like the menstrual cup come in, and Asos is making this even more widely available by selling the Mooncup.
Reusable sanitary items might seem gross, but the truth is far from this. Products like the Mooncup are a huge help to the environment and your own personal health – and here's why.
What is the environmental impact of period products?
2018 has been a year of plastic revolution – we've started reconsidering how much we're using and the impact this is having on the environment. Single-use water bottles and plastic straws are used far less, but the area of menstrual products has definitely been slow to catch up.
Many people don't realise the environmental damage of necessary items like tampons. According to the Women's Environmental Network, every woman uses an average of over 11,000 disposable menstrual products in their reproductive lifetimes, and in total this results in over 200,000 tonnes of waste a year.
And according to the organisation, pads can in some cases be made up of about 90% plastic. This may end up in landfills or even in the sea.
Compare this to the Mooncup – you only need to buy one and it will last you for years. It's made out of silicone, but is vastly better for the environment because it's reusable.
What are the health benefits?
The environmental benefits are a huge draw for menstrual cups, but it's also said to be good for your body. Mooncup says its product won't dry out vaginal moisture or leave behind fibres when you use it.
It's also likely to be a good option for people with sensitive skin or allergies, because it's latex-free, hypoallergenic and free from bleach.
Are there any other positives?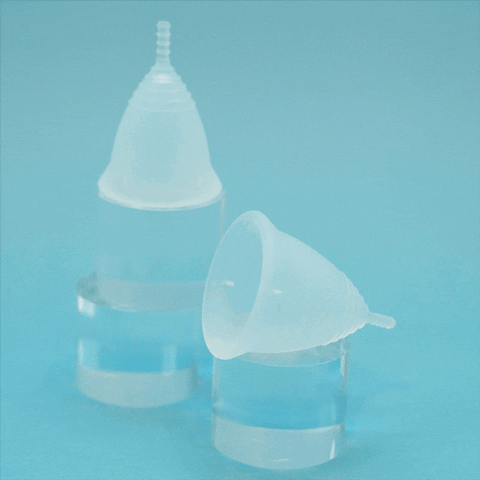 One of the main attractions of Mooncup is the fact it will save you money – one payment and you're set for the next few years.
It's also worthwhile for people with heavy periods who find they have to change their menstrual products frequently – a Mooncup holds three times more than a regular tampon.
And finally, menstrual cups have convenience going for them. There's nothing worse than being hit by a surprise period, only to find out you've got no products in your house – something which can be avoided with a cup that's always there.
- Press Association