A recent study by David Blanchflower, Professor of Economics at Dartmouth College, reveals that 47.2 is the age of peak unhappiness for people in the developed world. Blanchflower collected data from 132 countries measuring the relationship between wellbeing and age.
The study showed the existence of a happiness U-shape across all countries, with lowest levels of wellbeing occurring in midlife.
Turns out 40 may not be the new 30, something I'm all too aware of. My own midlife crisis brewed unattended for some time before I realised it was happening. Day-to-day life started to become too much. I remember standing on the Luas platform at Heuston Station one morning. No different to the hundreds of other mornings I'd stood there — rain pelted me in the face and all I wanted to do was crawl back under my duvet.
I still had to look forward to fighting my way on to a Luas, so tightly compressed, my face would end up lodged in the armpit of a fellow commuter. All I could hope for was that today would be a good day — that the armpit in question had connected with shower gel in the last 24 hours.
The reason I remember that morning specifically is because, instead of following the same routine as I had done every morning for years, I decided to stop. Amidst the aggravation of morning-time commuting, in crappy Irish weather, on public transport that we all rely on to fail — I stopped, and, not for the first time asked, what the hell am I doing?
The mid-life crisis has a bad reputation. It evokes balding men in sports cars, trying to get much younger women into bed. That wasn't me. I could barely get myself into bed, never mind anyone else.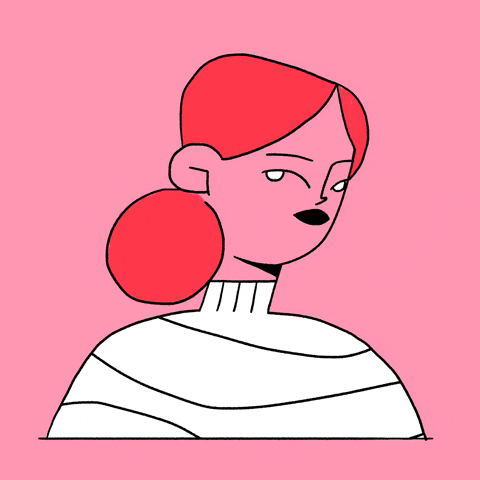 Since I've entered my forties, I've witnessed many of my peers take offbeat paths in their lives — surprising career changes, moves to new countries, sales of suburban homes to go live off the land in rural backwaters.
Their backgrounds, like mine, are usually conventional. I had a traditional upbringing, and always knew I wanted to do a job that involved writing. After university, I worked as a journalist before accidentally finding myself in public relations where I stayed for the next 15 years. Most of my work was in the semi-state sector. It was far from glamourous, but I got to write every day.
Then, about two years ago, something changed. Although I didn't immediately know what it was, I did know that it was happening at the most inconvenient time. Things were going well in my life. I was in a loving relationship with a wonderful man. I owned a beautiful house, and my job meant that money was never a worry. Things should have been perfect.
So, why wasn't I happy? Although the mid-life crisis is associated with people between the ages of 40 and 50, Deirdre Hayes, a psychotherapist who lectures in systemic psychotherapy at UCD's School of Medicine, believes it's not necessarily age-related.
It is, however, generally preceded by a significant change in life, or the realisation that you haven't accomplished something you set out to, and time is running out.
Deirdre says,
She says some people present when their children have flown the nest and they realise it's time to renegotiate their relationship now that it's just them and their spouse.
She believes it's not a bad thing, and says it can present an opportunity for reassessment. On the downside, leaving feelings of separation and disconnection from life unchecked, can lead to mental health issues.
She believes that people can thrive once they address the causes of these feelings. She recommends talking to someone, either a loved one or a professional, to identify the root of the problem and to understand what options are available.
She also urges people not to underestimate traditional wellbeing techniques including regular exercise and healthy eating.
Looking back on it, the main catalyst for me was a change in my job. What had once been a stressful but friendly work environment, had become toxic for me over time.
My personality changed over those two years. I woke up angry every morning, forcing myself to get out of bed and struggle through the day. I constantly fought with my partner. I should have left the job. I half-heartedly applied for other jobs, but each time I did, it was with the mindset that ultimately, after the initial new job honeymoon period, I'd end up back in a similar situation.
I kept going, getting angrier and sadder. My mind clamoured with thoughts like — if I leave this job, I'll never find another one on the same money; if I do find another one, I'll still have the same daily three-hour commute; I have no options.
The morning I sat on the Luas platform, it dawned on me — I no longer felt I had agency over my own life. Work was seeping into every aspect of my day. I could no longer go home and forget about it.
It occurred to me that I was living this way to pay the mortgage on a life that I no longer enjoyed or had any enthusiasm for.
Then one morning, it all came crashing down and I was unable to get out of bed. The months that followed were filled with darkness, hopelessness and fear. Tears were never far away, and I couldn't imagine ever laughing again.
MY GP was amazing. She quickly diagnosed depression and put me on a course of antidepressants. After some time, I took up running again which I had never had the time or energy to do when I was working. I started weekly counselling sessions and, slowly, the clouds began to lift. Bit by bit, life began to resemble something bordering on normal.
But with that I had to face some harsh truths. I had to leave my job — it was destroying me. I wanted to work, but actually work. I didn't want to commute endlessly or spend my days attending pointless meetings.
I didn't want to feel like I constantly had to declare just how busy I was in order to feel relevant. I wanted to work as a writer — which is what I set out to do but was somehow side-tracked by life.
Months later and I'm now in the process of setting up my own content creation and writing consultancy. I'm terrified, but with each new client I secure, that fear subsides a little.
It's no longer the paralysing fear of having no options that I felt before — it's exciting, first-date fear. The kind that I know if I put my head down, I can work my way through it, and maybe create something truly amazing.
There's a For Sale sign outside my house, and I smile every time I see it. I'm not exactly sure what the future holds. I know how lucky I am that I have a supportive partner, and while our long-term dream of relocating to Spain won't happen tomorrow, now that we're taking steps towards it, it suddenly feels within reach.
To anyone feeling overwhelmed by midlife monotony, I'd say it's OK okay to stop and take stock — you never know what you might discover.
Antoinette Tyrrell is a novelist and founder of GoWrite writing consultancy launching in February. Her debut novel, Home to Cavendish, is published by Poolbeg Press. You can follow her on Twitter at @AntoinetteTyrr.