We all have our different ways of coping with stress, and for Spiderman: Homecoming actor Zendaya, it's colouring.
She posted a picture on Twitter of a 'colouring station' at her house, commenting that she finds it "therapeutic", and we love that.
Art can be hugely soothing, no matter how good you are at it or whether you've got all the expensive supplies. Steve Brown, an art and cognitive behavioural therapist at Woodbourne Priory Hospital Birmingham, told us some of the benefits that drawing can have on your mental health.
The best thing is that all it takes is a few coloured pencils and some paper, and you're good to go.
1. It can give you a sense of achievement
"This form of creative activity can be relaxing and rewarding, providing the person with a sense of achievement, pleasure and mastery. These are essential for managing and providing relief from depression and anxiety."
2. It gives you a bit of a break
"Being creative provides a distraction, giving the brain a break from those intrusive and destructive negative thoughts."
3. It can give you mental clarity
"It's well known that engaging in art, be it drawing or colouring, can lower stress levels, and leave the individual feeling mentally clear and calm."
4. It can help concentration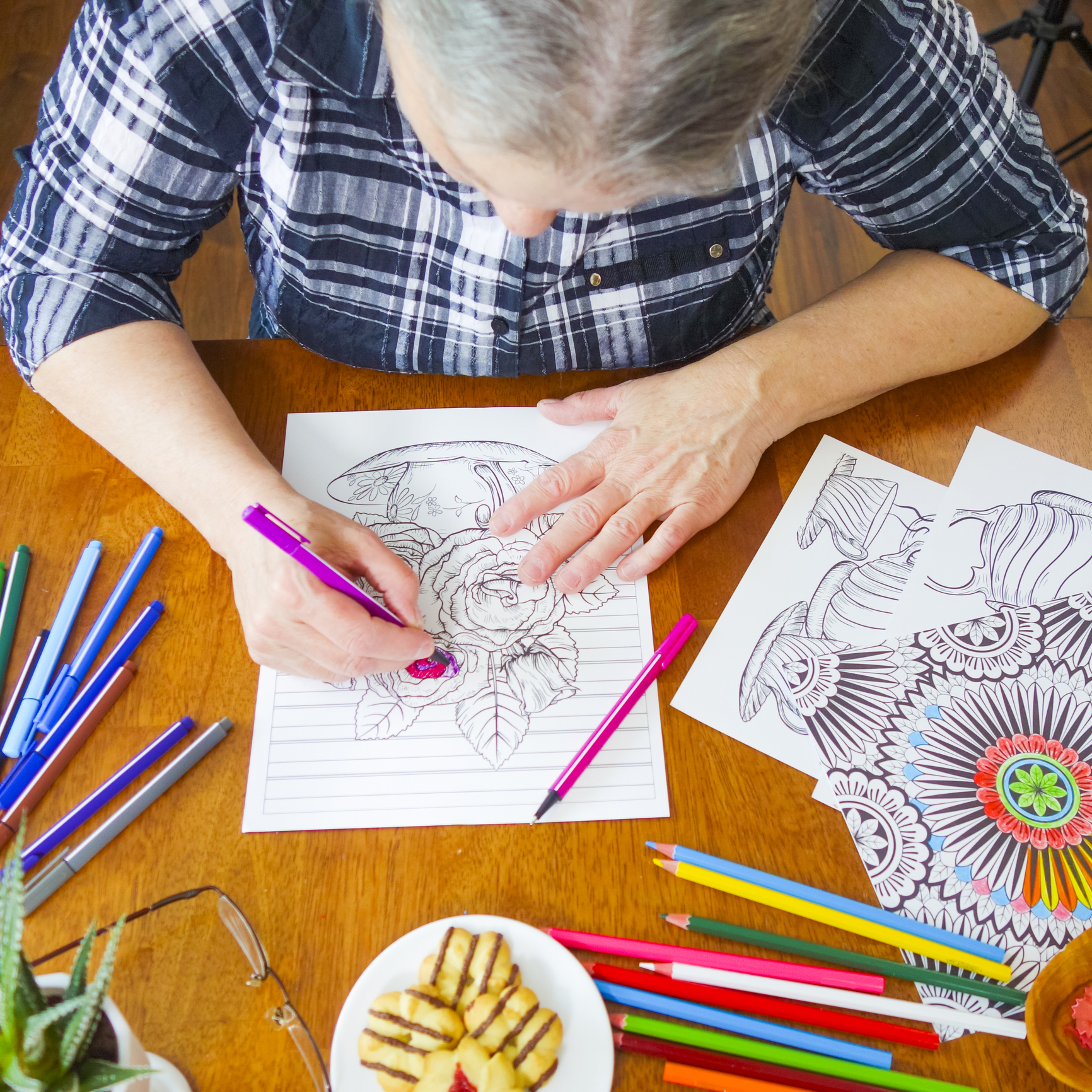 "The creative process of drawing can increase concentration, [a lack of concentration] is often a symptom in depression and anxiety. It makes you pay attention to detail, and being more observant will increase curiosity and improve problem solving."
5. It can be calming
"Drawing and colouring can induce a meditative like state and help develop the ability to experience 'being in the moment' which is a great antidote to the demands of a busy and hectic life. Making time to lose yourself in drawing and colouring can be a calming and revitalising experience."
However, Brown does recommend that anyone who is interested in using art to help with stress levels does so with an "open mind, to avoid the trap of self-criticism. Adopt a non-judgemental and accepting approach and this will lead to an increase in self-compassion".