It's been a busy week so far for the royal family with Prince Louis' christening on Monday at St James's Palace and a series of Royal Air Force centenary celebrations today.
For royal fashion fans that meant two more opportunities to see the Duchess of Sussex in action and see how her style is evolving.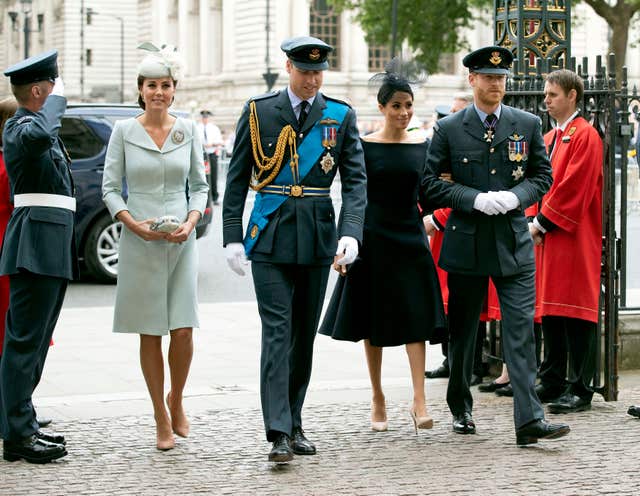 Today, Meghan chose a long-sleeved, A-line black dress by Dior (it had a boat neck very similar to her wedding gown), a Stephen Jones hat and nude high heels, continuing her preference for neutral colours, simple silhouettes and French designers.
While much has been made of comparisons between the 36-year-old and the Duchess of Cambridge, as time goes on we're noticing more and more similarities between Meghan and the Queen in how they dress.
It may not seem obvious at first, but there are a variety of ways it seems Meghan is taking after her grandmother-in-law, and they've become more obvious this week.
Here are five ways we think the Duchess of Sussex is following in the Queen's fashion footsteps…
1. Hats
Meghan has truly embraced hats in her new role, commissioning several bespoke creations from master British milliner Stephen Jones. The Queen is rarely seen outdoors without a hat, usually in a colour that matches her outfit.
2. Colour
There's a reason the Queen's hats match her outfits – it's apparently because she wants to be visible to the public when out on royal duty and bright colours help her achieve that.
While Meghan tends to prefer muted creams, beiges and, like today, black, at a recent reception at Marlborough House she chose a Brandon Maxwell shift dress in a distinctly Queen-like yellow.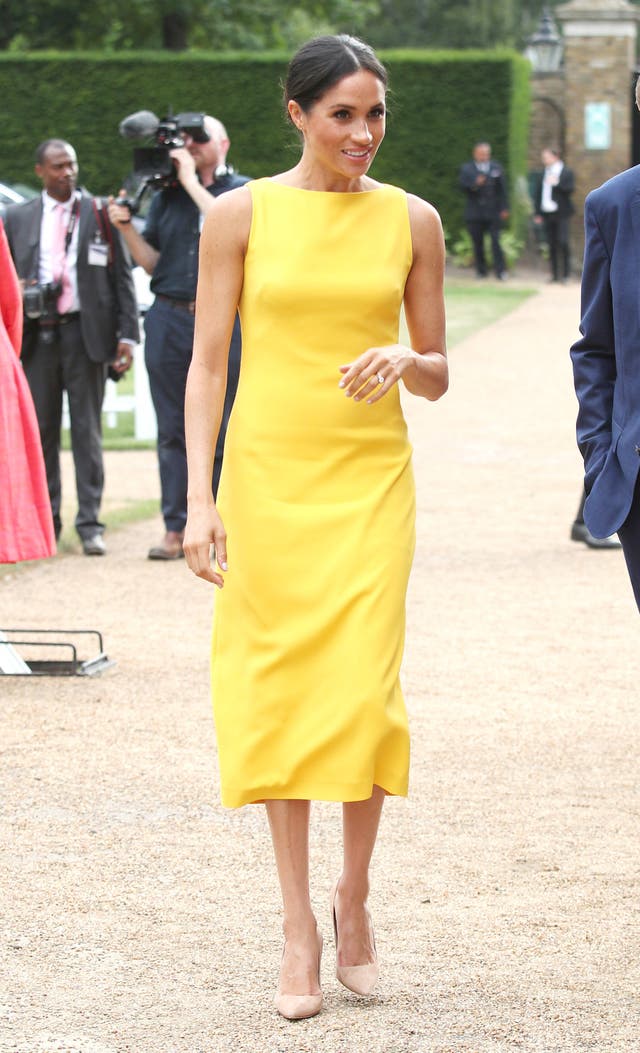 3. Silhouette
The Queen has favoured a structured and demure silhouette for decades. And in possibly the clearest sign of adapting her style to suit the royal family, Meghan's wedding gown certainly couldn't be called skintight.
In fact, the less than body-conscious cut led some people to say it looked a bit too loose on the bride.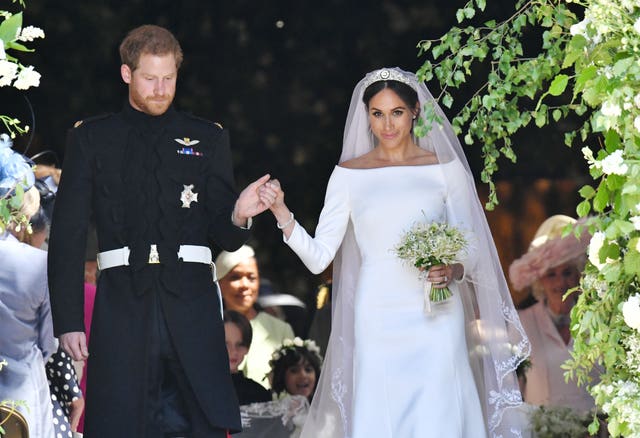 4. Gloves
White gloves are a mainstay of the Queen's wardrobe, no matter what the weather, and while Meghan has yet to actually don any gloves (apart from leather ones in winter), at yesterday's christening she was carrying a pair that matched her olive Ralph Lauren dress.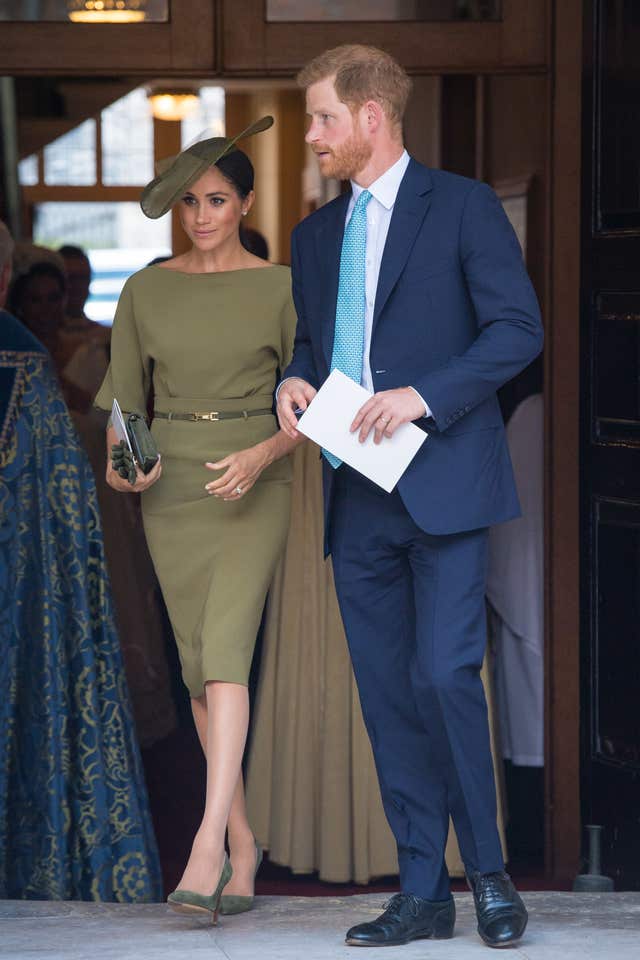 5. Tights
It's been reported that, now she's married to Prince Harry, Meghan has to adhere to a series of royal clothing decrees – first and foremost that tights should be worn at all events.
At her first official appearance after the wedding, Meghan's supposedly flesh-coloured tights were deemed by many to be too pale for her skin tone, but she now seems to have found a better hosiery match.
- Press Association