When you're six feet in the air, clinging to a crimp by your fingertips, the thought of propelling yourself to the final hold of a boulder problem can seem like an impossible feat. "I can't do it," you wail to your friends, as they watch you from the comfort of the mats below. But with a simple shift of your weight, suddenly you can glide to the finish in one controlled motion. The relief is overwhelming, and as you descend the wall to solid ground, There's a gratifying sense of achievement.
This is the beauty of climbing, and why so many of us are choosing indoor bouldering as an exciting alternative to typical gym routines. It offers an unbeatable, full-body workout – a combination of resistance and aerobic training, developing strength and flexibility – in a sociable, community environment. Research shows that a single session can deliver the same weight-loss benefits as a blistering HIIT class, burning up to 1,000 calories at a time.
Modern indoor rock climbing has been around since the 1960s, when the first attempt to mimic the experience of outdoor rock climbing was made by Don Robinson on a brick wall at Leeds University in 1964. Its impact was immediate; fitness fans who had never given climbing any thought attempted to traverse the wall and many extolled the mental and physical benefits of climbing for the first time.
Today, there are climbing or bouldering studios in most UK cities, with 600 active walls across the UK – including Edinburgh's mammoth International Climbing Arena and Bristol's 4.5m competition wall at Bloc. Several more are also slated to open in 2018, as the demand for this mentally and physically challenging activity grows.
The trend has been mirrored on all sides of the globe, and 2020 will mark a historic year after it was officially declared a new Olympic sport by the International Olympic Committee. Climbing will now be added to the roster for the Olympic Games in Tokyo, Japan, and GB athletes will be gearing up to scale against the rest of the world.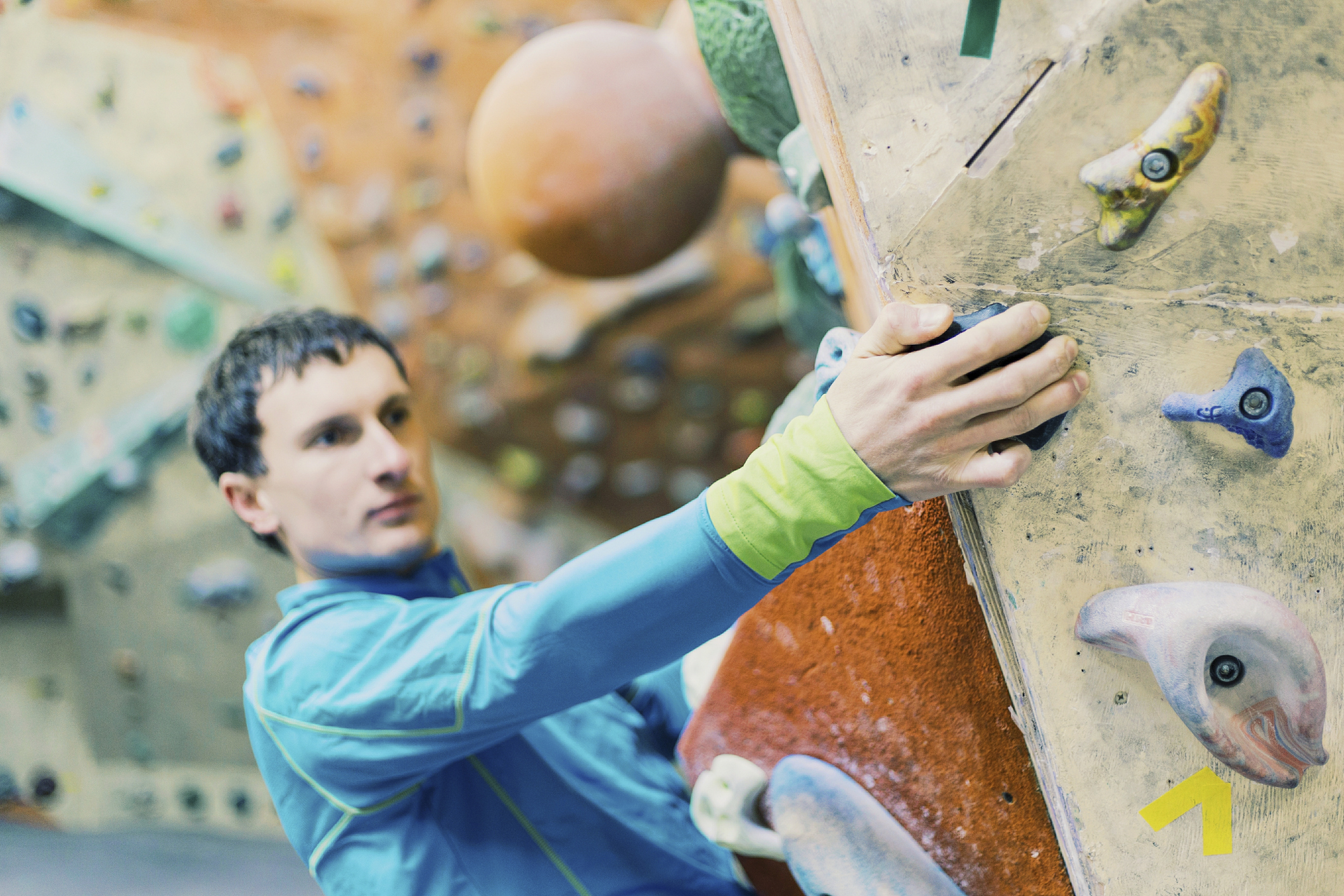 Pro climbers like Louis Parkinson, an enthusiastic bouldering coach and winner of this year's Blokfest competition, are increasing the sport's popularity through social media. As well as sharing his adrenaline-pumping climbing routes with his 20,000 followers on Instagram (@captaincutloose), he also features regularly on YouTube channel EpicTV Climbing Daily, which has a growing following of over 89,000 subscribers.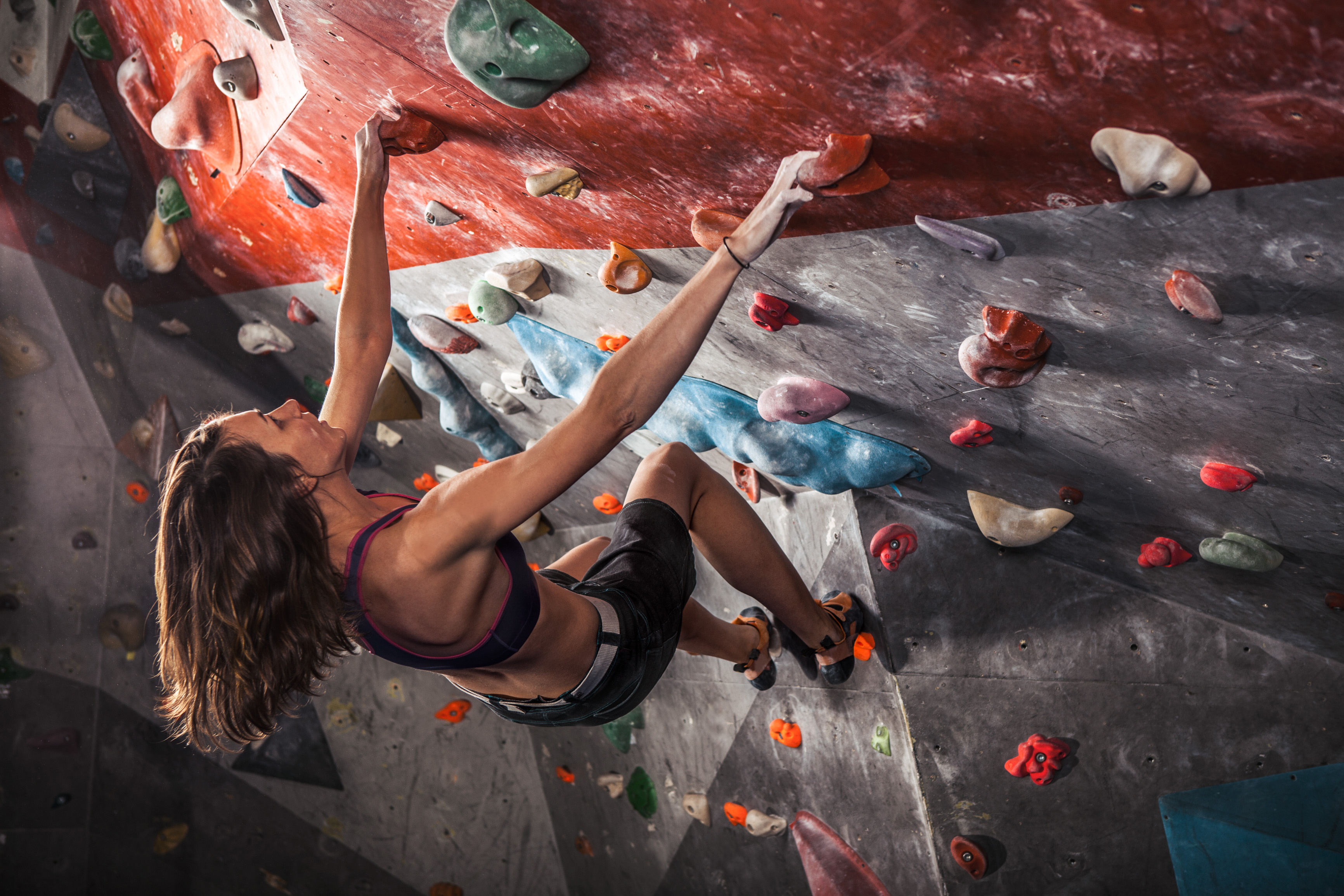 There are lots of different types of indoor climbing on offer, but Parkinson says that rope-free bouldering is the grade that attracts most first-timers. While outdoor climbers would previously use indoor walls, primarily, as a way to practise their technique in a safe environment, now bouldering has become a hobby in its own right.
It's rock climbing stripped down to the raw essentials; no ropes or harnesses, just using climbing shoes and a bag of chalk to maximise your grip. Boulderers are challenged to decipher a set of 'problems' – finding a route from one side of the wall to another, that involves a mixture of balance, strength and problem-solving.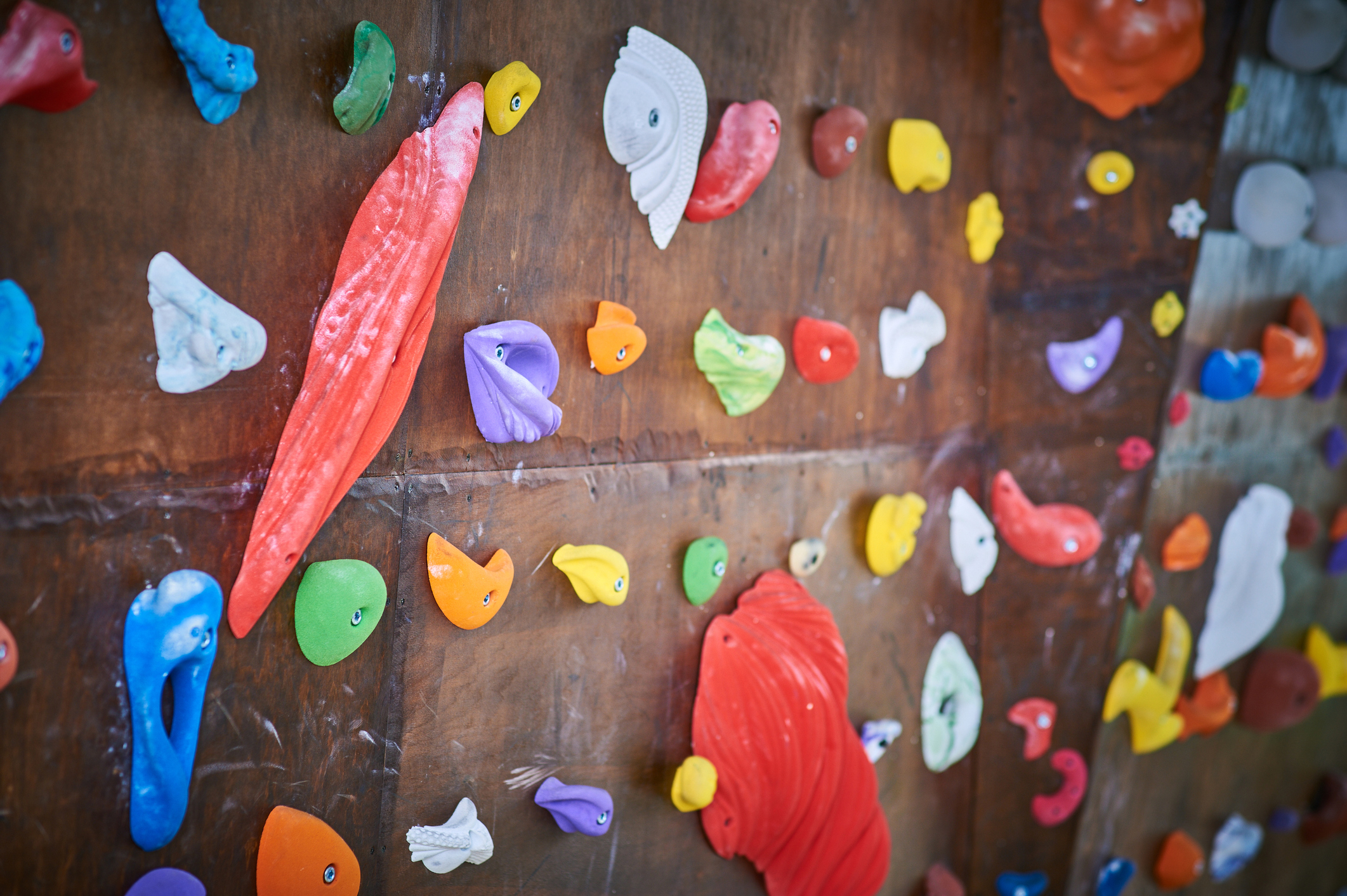 Parkinson, who describes bouldering as "a cross between a physical version of chess and ballet", says it was this sense of creative freedom that first led him to the sport.
"I always gravitated more towards bouldering than rope climbing, even when I first started," he says. "I loved the freedom of it; not being attached to a rope allowed for much more creativity of movement, and I also found it a lot more social. When you climb with ropes, you spend a decent amount of time alone, miles up above your climbing partner. When you go bouldering, you can work on climbs together with a bunch of friends, which is loads more fun."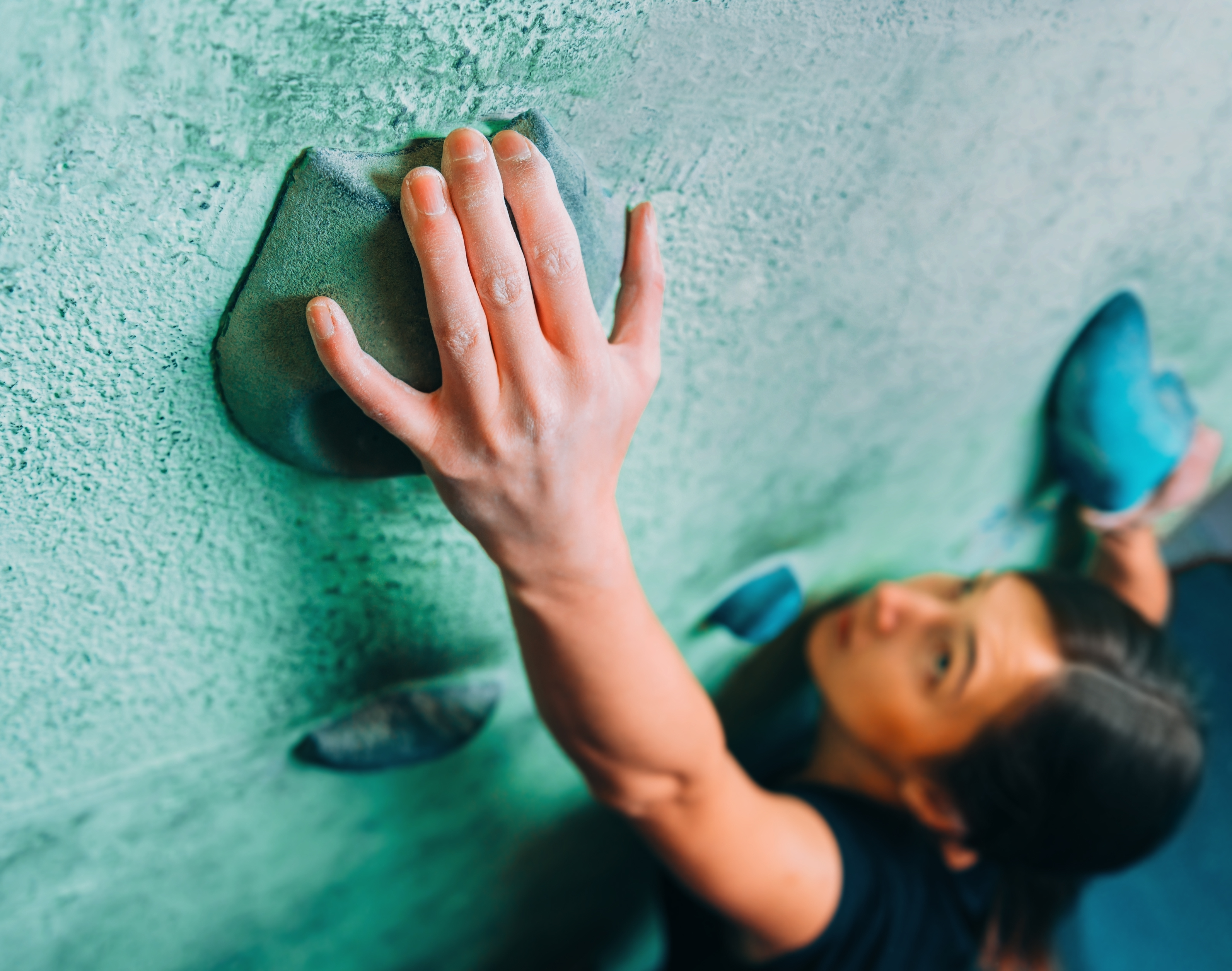 To add to its arsenal of positive factors, one of the big benefits to bouldering is that it encourages a sense of community between its participants. There is also evidence – according to a study by the University of Arizona – to suggest bouldering can boost confidence, alleviate the symptoms of anxiety and depression, and even help with acrophobia.
"I have many students who once had an overwhelming fear of heights, but are now so confident with their skills, they barely notice their old fears now," says Parkinson.
"What's really cool is the confidence they gain is useful elsewhere, and lots of my students will excitedly tell me about how other areas of their life have improved dramatically since they've started climbing.
"When I first starting climbing, I was incredibly shy and didn't like to speak in public or draw attention to myself. Now everything feels much easier, as I can think to myself, 'I finished that really scary climb last week that I thought would be completely impossible, so why on earth should I worry about going to a meeting and speaking in front of people?'
"It can often be a pretty intoxicating feeling, like having a secret super-power."
One of the best things about climbing is that it's relatively inexpensive to get started – the most essential piece of equipment is a good pair of climbing shoes, which you can usually hire from your local centre. Sessions can cost as little as £5, and many places will have reduced fees if you become a member.
"Expect it to be difficult, but don't be intimidated by it," says Parkinson. "The culture in climbing is that trying hard and having fun is cool, whether that's on the easiest climb at the wall, or on the hardest.
"The more people who try climbing, the better," he adds. "Climbing has – so far – only been attempted by a tiny proportion of the total population, and I think we're only just at the beginning of how it can develop."