Understand the joy of eating breakfast items outside of morning hours? We're with you…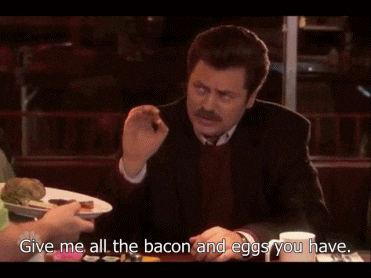 It's so quick. You get in from work, you realise you are out of energy and that a 'proper' dinner is beyond your current capabilities. You look in the kitchen, there are eggs – you just know you're gonna be well fed.
There are SO many options. Eggs on toast; dippy eggs and soldiers; a bacon sandwich; bacon and eggs; bacon, eggs and mushrooms; bacon, eggs, mushrooms and tomatoes, etc. ENDLESS POSSIBILITIES.
Your freezer is always stocked with emergency hashbrowns and potato waffles. They take a couple of rashers of streaky bacon into 'acceptable dinner realm' pretty swiftly.
Your idea of 'brunch' is very loose. If a plate of food is in any way savoury, why can't it be eaten at any time of day?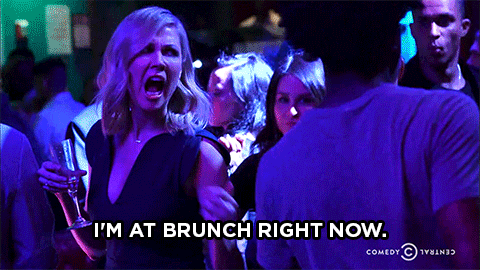 Arguably, breakfast foods are better suited to the later hours. A fried egg is comforting – perfect for after a hard day at work. Bacon wrapped in butter and white bread – ideal if you had a couple of pints on the way home. Something on toast will keep all ages happy, and makes a decent alternative to ordering takeout.
Ham, egg and chips is a meal of champions – and pubs serve it all day, so you do too.
Baked beans are a hinterland food – how can you possibly restrict them to mornings only? The line where they cease being a breakfast food is also very dodgy. On toast? Definitely breakfast. On a jacket potato? Still a breakfast food, but acceptable at dinnertime. The lines are very blurred. You can't be expected to be so strict about these things.
A restaurant offering an all-day breakfast buffet is your spiritual home.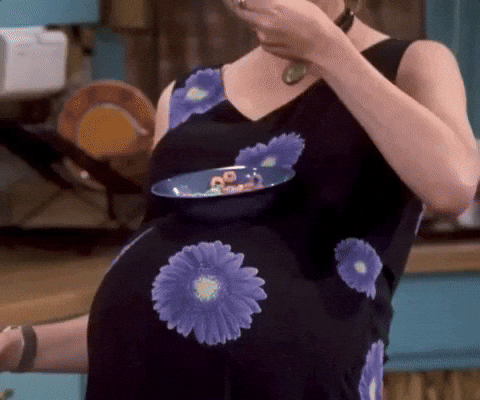 It takes you back to childhood. Was it not mandatory for families to have a fry-up for dinner after swimming lessons?
You hate that the McDonald's breakfast becomes unavailable after 11am. It is a travesty.
There is more time available to really appreciate a fancy sausage sandwich in the evening. You can go all out on chutney and mustard (or just standard ketchup), get proper sausages from the butcher, rather than quickly knocking one together first thing, while you're still asleep.
A bowl of cereal before bed is one of life's great pleasures. Do not argue.