DARINA AND OTHER SOUL SISTERS
With International Women's Day (March 8) in the offing, The Menu brings tidings of related events. Food For The Soul with Darina Allen sees the grande dame of Irish food in conversation with writer Sarah Maria Griffin at Dun Laoghaire's Lexicon, as part of Mountain to Sea dlr Book Festival (mountaintosea.ie).
The Menu would dearly love to bring his own most favourite woman to the Mustard Seed, in Ballingarry, Co Limerick, which hosts its annual International Woman's Day dinner (March 8).
Indeed Mrs Menu herself would be there in a heartbeat, with or without her living life sentence, for the gorgeous old country house remains a great favourite of them both. Again supported by Listowel Writers' Week, each guest receives a literary work and a Foynes Flying Boat & Maritime Museum gift pass to its Maureen O'Hara clothes exhibition.(mustardseed.ie)
Though not, to the best of The Menu's knowledge, an official IWD event, Cafe en Seine's Woman & Whiskey Volume 2 (March 11) sees the Dublin venue host asplendid evening with Caroline Martin (master distiller, Roe & Co), Bronagh Kelly (vathouse technician, Midleton Distillery), and Tracey Flinter (general manager, Pearse Lyons Distillery, in the Liberties).
Kicking off with bespoke whiskey cocktail, the ever wondrous Seaneen Sullivan (Mistresses of Malt, L Mulligan) oversees proceedings to illustrate why the production and consumption of fine whiskey is so much more than just another boys' club. (eventbrite.ie)
THE PEOPLE'S CHOICE
The excellent Strandhill People's Market, sited in Hanger 1 at Sligo Airport, reopens on March 1 for the 2020 season, and, now supporting over 100 microbusinesses via 40 stalls, offers a huge range oftextiles, fresh vegetables, cheese, local honey, craft, art, andartisan food, and is an essential Sunday outing if in the area.
(facebook.com/StrandhillPeoplesMarket).
Eatyard's Wine & Cheese Club returns (March 11) to the Bernard Shaw in Dublin, this time with Red, Wine & Blue, matchingnew wave American cheese with wine from Wine Lab.
A QUICK NIBBLE
Laodao, No 2 Grand Parade, just off Daunt Square, in Cork offers moreish Chinese street food, authentic jianbing, crispy crepes (made from corn, mung bean, rye, buckwheat, flavoured with sesame seeds) with a wide range of savoury and sweet toppings, The Menu has especially enjoyed crispy, slow-cooked duck with chilli.
COOKING THE BOOKS
From the Oven to the Table(Octopus), by Diana Henry.
Diana Henry's latest cookbook encapsulates perfectly her enormous popular appeal,rock-solid, near bulletproof recipes for extremely tasty food, every word infused with her complete and utter passion for her subject matter: good food and its consumption and all the associated pleasure and comfort that comes from so doing.
Her passion and knowledge is all encompassing yet lightly worn; references to food in film andliterature are sprinkled as lightly as a dusting of icing sugar and with nary a hint of pretension.
Henry has always emphasised her love for the social aspects of communal dining and this tome is particularly geared for same; single utensil (pot/pan/tray/dish) cooking that allows time and heat to evolve rich complex flavours while the cook gets busy with a glass of wine and the guests.
She makes no bones about her preferences for wholesome, hearty meals with sumptuous flavours spanning the spectrum. That one chapter is entitled 'My Favourite Ingredient: Chicken Thighs Forever' focuses on what all good cooks know is by far the tastiest part of the bird illustrates her zealous commitment.
For one dish, thighs are roasted and matched with feta, dill, lemon, and harissa yoghurt, adding Levantine zing to primal comfort fare. Even 'spring to summer' vegetables are freighted with added oomph: Whole aubergines are roasted and served with saffron, black cardamom, and date butter; Greek courgette, polenta, feta, and dill pie is one of the heartiest 'side' dishes I've ever encountered — a delicious meal in itself.
There are some splendidsingle-pot creations involving beans and pulses, ingredientsstill criminally underused in these parts, but From the Oven to the Table reaches its 'denouement' with Weekends, High Days &Holidays, Henry's recipes for joints, birds, and whole fish for those special celebratory blowouts that are so obviously the apogee of her culinary existence.
Kicking off with a 'quick' recipe for hot and sweet ginger poussins, it's not long before leg of lamb is being roasted with pecorino,garlic, and wine, potatoes also in the pan, while pork is roastedwith crushed grapes, marsala,and juniper, and roast fillet ofbeef is served with crimson leaves, buttermilk, walnuts, and Cashel Blue cheese — I'd eat the page alone on which that latter recipe is laid out.
TODAY'S SPECIAL
A long-time chilli fan, The Menu is equally an admirer of fermented foods because it is hard to top that added oomph that comes with'living' food, the live bacteria in fermented foods being one of nature's finest natural taste sensations.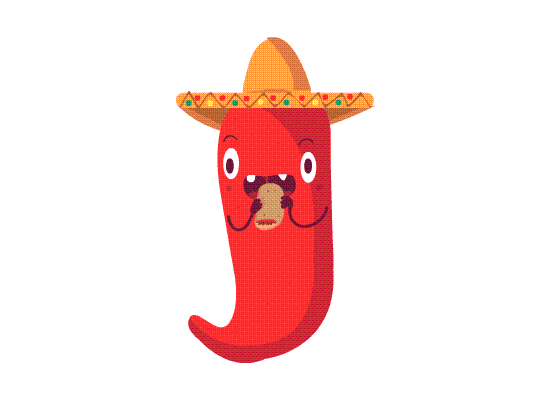 So Chicco Foods' fermented chilli condiment ticks all his boxes. Fresh chopped chillis are beefed up with additional ginger, turmeric, garlic, and lime — and while such a recipe would be a most pleasant combo at the best of times, this fermented version not only includes a mulish chilli kick but the added funky/sour/tart notes arising from the lactic acid turbocharges the entire flavour spectrum.
The Menu ripped through a jar in just three days, adding it to an endless variety of dishes,including his own take onkedgeree (spiced rice, scrambled rather than boiled eggs, smoked mackerel) turning an already splendid dish into one for theages. (facebook.com/ChiccoFoodsKinsale)