This is a super-handy recipe to have up your sleeve says Nadia Sawalha, as "everything comes out of the cupboard or freezer".
"Bet you wish you weren't a veggie, Kaye," she quips to Kaye Adams (the duo feature this recipe in their new book, Nadia And Kay Disaster Chef).
"Actually, it's just as nice without bacon," Adams replies, "and your arteries will thank you for it." Here's how to whip it up, bacon or no bacon…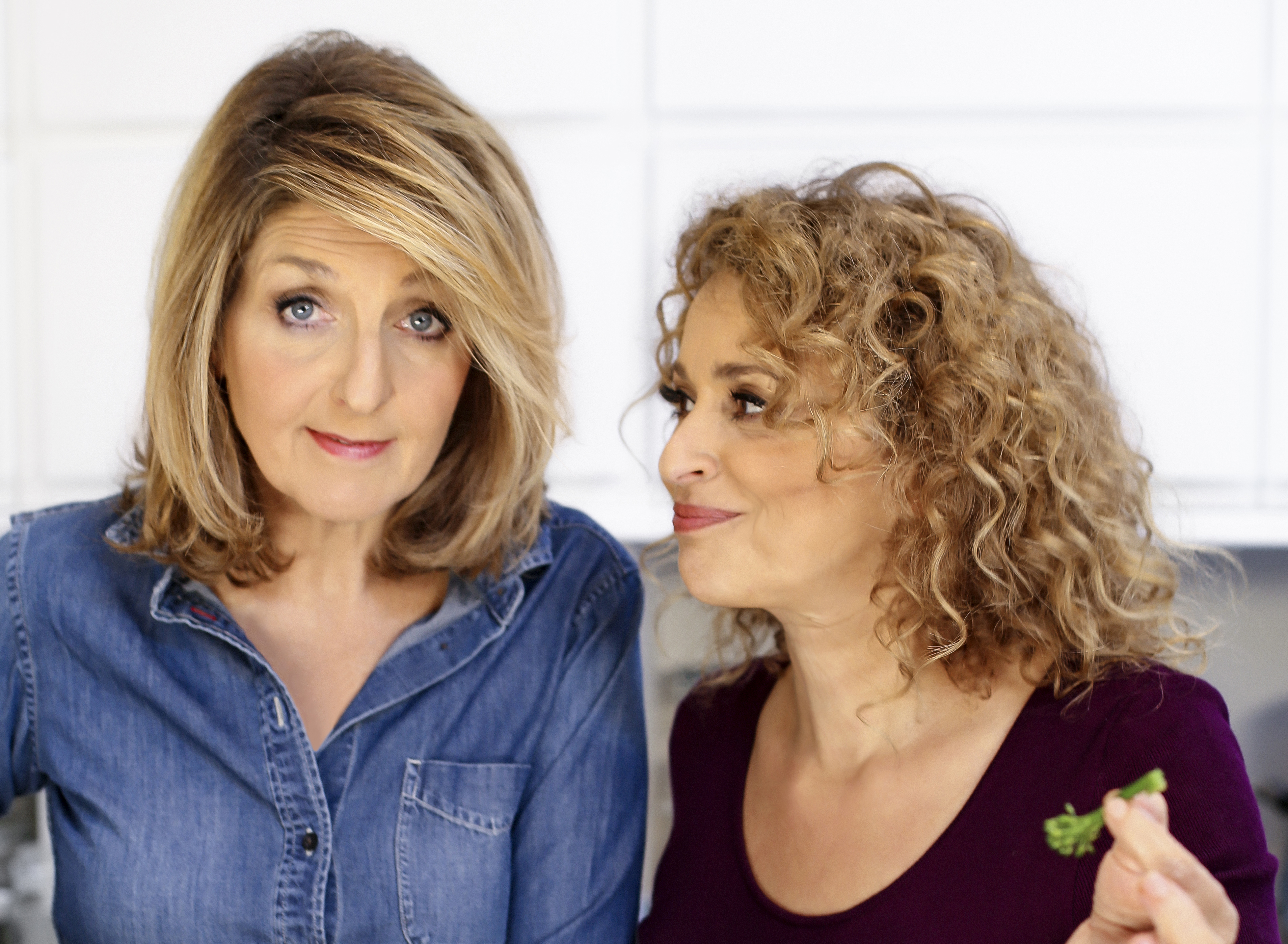 Ingredients:
(Serves 4)
30g unsalted butter
4 spring onions, chopped
500g frozen petits pois
500ml vegetable stock, plus extra if needed
1tbsp lemon juice, or to taste
Pinch of sugar, or to taste
Salt and freshly ground white pepper
6 rashers of smoked streaky bacon (optional)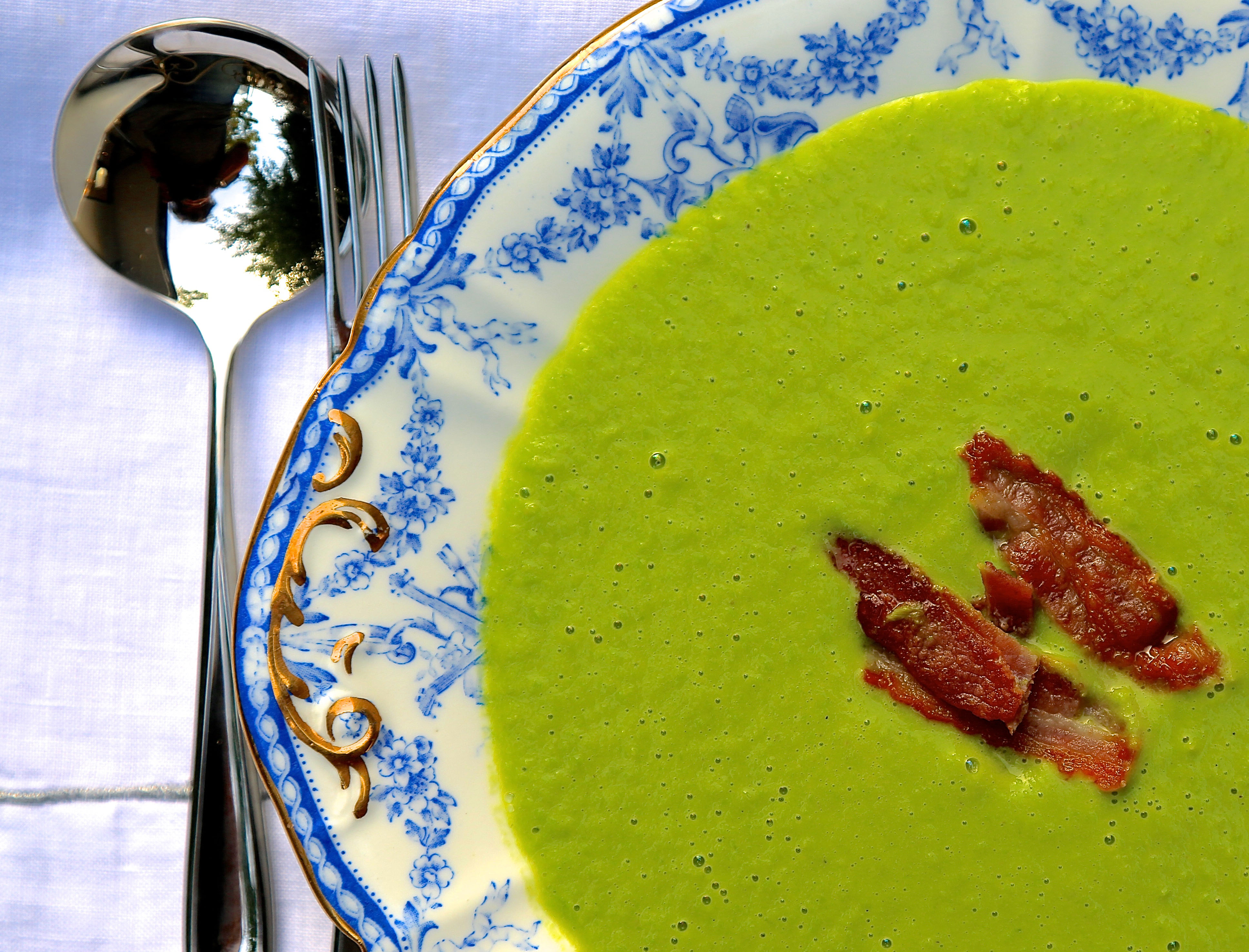 Method:
1. Melt the butter in a large saucepan over a low heat. Add the spring onions and cook until softened but not coloured.
2. Tip in the petits pois and stock and bring to the boil, then reduce the heat and simmer for about five minutes, or until the peas are tender.
3. Using a blender or a hand-held blender, whizz until smooth (only half-fill the blender and be careful, as hot soup scalds). Add more stock if you'd like a thinner soup.
4. Stir in the lemon juice, sugar, salt and pepper, then taste and adjust all these seasonings to taste.
5. Grill the bacon (if using) until nice and crisp. You can do this ahead of time and keep it on a piece of kitchen paper, so it stays crisp.
6. Ladle the soup into four warmed bowls and crumble over the crispy bacon.
Nadia And Kaye Disaster Chef by Nadia Sawalha and Kaye Adams, photography by Mark Adderley, is published by DK, priced £20. Available now.