We are, both of us, firmly in the traditional Christmas pudding hater club. We just really don't like Christmas pudding, being too full of tough dried things which have about as much mouth appeal as nuts and bolts.
The cake batter itself is stodgy and heavy. It might be a wonderful tradition for some, but for us, it is a hard pass. James, in particular, avoids anything with raisins in them so Christmas pudding is about as close to food hell as it gets for him. He famously describes raisins as 'the devil's droppings'.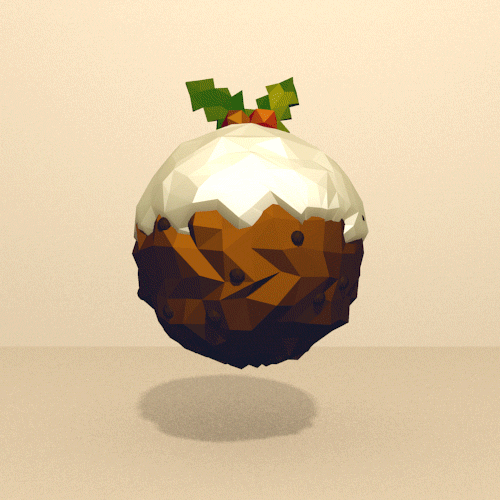 There is luckily so much out there in the way of alternative Christmas treats to have before, with or after your dinner. Although Christmas, in so many ways, is almost a last bastion of tradition in a world which seems to be going through unstoppable change, the hallowed place traditional plum pudding enjoys at this time of year is something we feel no remorse in removing.
In a meal which in every other way seems to revel in every excess and glutinous over indulgence, the best we can do for dessert is an aged fruit pudding held together by suet? We strongly disagree with everything except setting it on fire.
For our Christmas treats we demand chocolate, we insist on whipped cream and Baileys, we absolutely must have cinnamon and ginger. We want cakes that are sweet and indulgent but won't weigh you down even more after a hearty meal.
And biscuits that don't necessarily come from a tin, although the tinned ones will be had as well. We look for treats you can decorate with icing and sweets, to smother in melted chocolate and dunk in tea. We want to have desserts which can take a little time or no time at all but certainly don't take months.
Flourless Dark Chocolate and SeaSalt Cake
Flourless chocolate cake is our favourite type of chocolate cake. The egg whites provide just enough rise and lightness to this incredibly rich salty/sweet cake. The darkness of the chocolate is up to you but we generally go for 70% as anything higher becomes a little too bitter, which may call for more sugar, always best avoided we think.
There are many variations of a flourless chocolate cake.I find the combination of rich dark chocolate and salt a perfectly sophisticated and still not unsweet option for Christmas dessert.
Ingredients:
For the cake
170g butter
350g good quality dark chocolate
150g caster sugar
5 large eggs, separated
50g ground almonds
2 tsp of sea salt flakes (and extra for decoration)
Method:
Heat the oven to 180C.
Melt the butter in a glass bowl over a pan of simmering water along with the butter and sugar. Be careful not to overheat the mixture.
Leave the chocolate mixture to cool before adding the egg yolks one at a time, beating into the mixture as you go.
Whisk the egg whites into stiff peaks.
Fold the ground almonds into the chocolate along with the sea salt and half of the egg whites.
Carefully incorporate the rest of the egg whites, folding it through the mixture.
Transfer the mix into a prepared cake tin and bake for 30 to 40 minutes.
Decorate with large flakes of sea salt (or edible gold dust as I like to), serve with big dollops of softly whipped cream.
Panettone with Baileys and Chestnut Cream
Panettone is a classic Italian sweet bread loaf-style cake which is ubiquitous around Christmas. It usually has candied orange, lemon zest and raisins in it but also comes in plainer more madeira-like versions.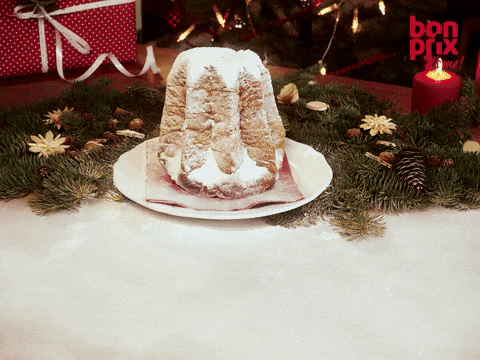 It is relatively easy to find and is classically sold in wonderfully colourful, festive tins. In Currabinny, we always made this growing up, getting our panettone in a tin from the English Market in Cork city.
This recipe was worked out and changed over the years but we eventually settled on this method as our favourite. We use a plain panettone but if you wish you can use the fruit variety. If Baileys isn't your thing then amoretto is the classic choice.
Ingredients:
750g Panatone
500g sweet chestnut Puree
250g mascarpone
300ml double cream
175g milk chocolate
200ml Baileys
175g dark chocolate
100g blanched hazelnuts, roasted and roughly chopped
Method:
Cut the panettone into thick slices. Melt the chocolate in a bowl over a pan of gently simmering water. Mix the melted chocolate into the chestnut purée, add mascarpone and beat in well. Whisk the double cream and fold in alone with half the Baileys. You can make this ahead and leave in the fridge to chill.
Line a 1kg pudding bowl with cling wrap with enough overlapping to form a base on top.
Press the slices ofpanettone into the mould and sprinkle over leftover 100ml of Baileys into the sponge.
Spoon the chestnut cream into the mould and place a large piece of the panettone on top to form a lid, closing over the overlapping clingfilm to seal it in. Place a sauce on top with a weight and place in the fridge over night to set.
Unfold on to a nice plate with care.
Decorate with melted chocolate, icing sugar, sweets, chocolates, whipped cream.
Christmas Ginger Biscuits
Scandinavian countries have a wonderful tradition of making Christmas biscuits. While all sorts of baked treats are madefor the festive season, the Swedish'pepparkakor' is the most well known.
These spiced, gingery, wholewheat treats are easy to make, can be decorated whichever way you like. This is our version, which uses two types of nutty wholewheat flour, both rye and spelt adding incredible texture and taste.
The predominant spice is ginger but there is also cinnamon and allspice which add extra festive warmth.
Ingredients:
165g butter
80g demerara sugar, plus 1 tbsp for sprinkling
75ml treacle
225 wholewheat spelt flour
100g rye flour
1 tsp ground cinnamon
2 tsp ground ginger
1 tsp ground allspice
A pinch of sea salt
Ingredients:
Melt the butter in a small saucepan together with the treacle and sugar. Stir until theingredients have all amalgamated and then set aside to cool. In a bowl, mix the flours, spices and salt.
Pour the wet ingredients slowly into the dry and bring together using your hands to form a firm dough.
Roll the dough out to 3mm thick and using a festive cookie cutter, cut around 12shapes out. Place on a baking tray lined with parchment, sprinkle over the demerara sugar over each biscuit and bake for 10-12 minutes until firm.
Remove from oven and place on a cooling rack where you can sprinkle them with icing sugar or decorate them whichever way you like.