As fantasy, festivals and a little bit of magic dust combine today in honour of International Fairy Day, Nuala Woulfe talks to Ireland's fairy experts.
Fairy festivals, fairy doors and fairy trails — why are we so obsessed with them in Ireland? Is it just to lure in tourists or is it filling some deeper need in society?
With so many fairy themed events listed for this summer, we asked some of Ireland's fairy experts what's going on.
"Fairies are really, really big at the moment, I suppose the magic never dies," says Director of WonderWorld Productions, Anthony Palmer.
The father of two, who is an actor, choreographer and speech and drama coach, is organising Cork's first fairy summer camps for children this July where a team of performers, "experienced in sprinkling pixie dust" will involve children in, "magic crafts, fairy tasks, fairy dancing and singing."
On graduation children will be, "granted their fairy wings along with a wand and flower crown."
"We could see from the one-off events we've organised in the past that adults have a huge interest in fairies too, parents are sometimes into this even more than the kids, I suppose the overall interest is because fairies are fun but there's also a big kid inside every grown up," Anthony adds.
Bláthnaid Begley from the Department of Folklore at University College Cork says the increased prevalence of fairy doors, trails and festivals recently has piqued the interest of international students especially. "When they sign up here to study they learn things about fairies in Ireland they weren't expecting at all, but it still interests and helps give a deeper understanding," she adds.
The National Folklore Collection at University College Dublin say they're also seeing an increase in people looking to discover more about the mystical past and it may be because people are, "trying to get away from the homogenous society where everything is the same," says Claire Doohan.
"We get academics here, local historians and people who are just trying to find out information about their own land or locality. We do educate people though that Irish fairies aren't nice, Victorian, dainty beings, some fairies can even be quite scary," adds the archivist.
Co-author of Timeless Wisdom: What Irish Proverbs Tell Us About Ourselves, psychologist Aidan Moran has an interest in our Gaelic past and the effect it has on our psyche.
"Irish people have always sought a spiritual connection with the past. Irish seanfhocail (memorable sayings) have always been popular and Irish "fairy forts" (circular embankments) and sacred wells have been respected in our countryside for centuries. Like many other nationalities with a rich linguistic and folklore tradition, Irish people have always been proud of their past and interested in its wisdom. This reverence for the past is nicely captured by the Irish seanfhocal "Ná déan nós is ná bris nós" ("Don't make a custom and don't break a custom.")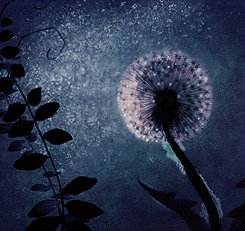 Kerry storyteller and author, Eddie Lenihan agrees interest in the fairies is steady, though occasionally new theories arise to pique interest like, 'could fairies really be aliens?' "But I'm only interested in the older, Irish culture," Eddie explains. Eddie's biggest selling book, translated into Japanese and Italian was, Meeting the Other Crowd and he's currently working on its sequel. "I've been collecting stories from old people for 40 years. It's good that we can read folklore in the archives but they're in dead form, as long as I'm telling the stories, they're still alive."
Does he believe in fairies himself? "I've a corner of my mind open, a man told me once that the person sitting next to you could be a fairy and you wouldn't know it, they can take any shape they like or even be invisible."
Don't worry though if you're heading off to any fairy trails or fairy festivals this summer, Eddie says we've nothing to fear from, 'the other crowd.' "The fairies don't mean us any harm, so long as we don't interfere with their land or their property," he warns.
Still, if you fear the wrath of the little people, you might think twice now before putting in any planning objections if fairy houses or fairy doors are springing up anywhere near you!