Now that the Taoiseach, Leo Varadkar, has announced the schools are to be shut until March 29, here's Pat Fitzpatrick's survival guide to staying at home with the kids.
Buy Three Mobile Phones
Mobiles are the new hand-sanitiser. We'll be belting each other in supermarkets soon, just to get our hands on a few. Why? Bandwidth. Three kids streaming and one adult working from home will probably gobble it up, unless you have fiber broadband to the door. So if you're lucky enough to live in an area with decent 4G reception, a few extra mobile phones can take the strain. If you're not lucky enough, there might just be time to move house.
Read Red Rover, Red Rover
This is a book of old skool kids' games that came out a few years ago. Piggy-in-the-Middle, Donkey and a score of other animal humiliation games are all in there. Most of them can be played indoors, which is a result because we're heading into the showers-joining-together-to-make-rain season, aka spring in Ireland.
The idea is you play the games for 10 minutes and then WhatsApp a photo of the book to your parent friends, to make them feel bad about letting their kids watch 10 hours of YouTube. Total Score.
Get them Gambling
You'll need two packs of cards. The first pack is the one you lose and only find again when you move house. We don't know why one pack of cards is always missing, that's just the way it works. Start with Snap, then Fish in the Pond and work your way up towards hardcore gambling on Blackjack.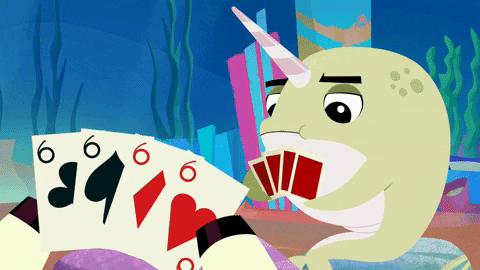 If anyone asks, tell them you're giving the kids supplementary Maths lessons, focusing on arithmetic, probability and card-counting. On second thoughts, leave out card-counting, that sounds just a bit too Vegas.
Join the Dots
They're mad for activity books in our house. Don't buy the cheap ones – you'll want decent quality paper in case you run out of jacks roll. (This article thinks of EVERYTHING.) Don't hesitate to get into a fist fight to secure the last 10 books in your local shop.* I've noticed my two race through join-the-dots and it would be a shame to run out of activity books before they go back to school.
*Please don't get into a fistfight over an activity book. Save that for the next item.
Top Shelf Wine
Wine O'clock is a term people use to describe how they feel two hours after their kids arrive home from school. But that if they never went to school in the first place? Dun-dun-dddun! I'm not suggesting you'll need wine all day to help you through a month at home with the kids. (Even if most of us tend to lean on it a bit during the fortnight away in the sun.)
Just don't be surprised if stocks run low if people are spending a lot of time with smallies. And don't go for the false economy of cheap wine – the last thing you need is a month-long hangover because you bought a box of Château du JesusMyHead.
Meadow Smug
This is a new term, describing the smug joy that comes from turning part of your garden into a wild meadow, to help the bees. (You can do virtually anything these days as long as it's to help the bees.) No need to panic here – a meadow conversions, as it's known, is just another way of saying I've stopped cutting the grass.
However, this isn't much use in occupying the kids. So you'll also need to buy a load of Irish Wildflower Bombs. These bombs (bags of seeds) and other planting activities will keep the kids occupied for hours, freeing up time for you to freak out your friends by sharing photos of empty supermarket shelves. #DontPanic
Chemistry
Speaking of bombs, why not take a break from the arts and crafts activities (aka glueing yourself to the kitchen table) and do a few scientific experiments instead. A chemistry set could be just the thing, provided you're not suffering from THE FEAR!! anxiety after a night on the Château du JesusMyHead. And here's a little win for everyone.
According to the internet, it's not that hard to make your own soap at home. Actual practical science - what more could you ask for? (The schools re-opening tomorrow, says you.)
Do a Runner
Finally, if you are raising kids with a partner, now might be a good time to do a runner and let that partner spend a month locked up with your pesky kids. Leave it any longer, and a complete travel lock-down might means it's too late to 'Do a Boris Johnson', as it's known in the trade.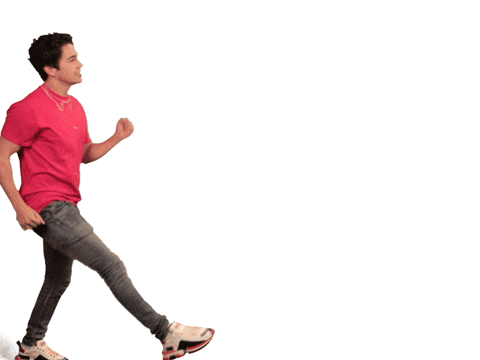 Yes, people will call you a deadbeat and you'll be single again. But it will be super easy to find someone new – just go on Tinder and look for someone else that 'did a Boris.' (So much in common.)
SideBar: 4 Games from Red Rover, Red Rover
1: Red Rover, Red Rover. One team holds hands in a chain, a member of the other teams tries to break through the chain. Play with care, the last thing you need right now is a trip to A&E.
2: Space Invaders. One player runs up and down in front of a flat wall, the other player tries to hit them with a SOFT tennis ball. Lots of squealing here, so get some earbuds.
3: Fortune Teller. The one where you fold a square into a fortune teller thingy. Look it up on YouTube, kids are addicted to it.
4: Hangman It could match your mood. Great way to delude yourself into thinking you're helping with their English while out of school.