Susan O'Shea discovers that facial yoga isn't an anti-ageing miracle — but that it does have its benefits.
My husband jokingly calls it 'the Klingon-forehead'. My kids refer to it a 'mummy's cross face'. Years of frowning (over bad drivers, worse paychecks, the smear test scandal, the weather, flying Ryanair, the list goes on) has left me with two vertical lines above my nose deeper than the Rift valley, a ripple effect across my forehead, and seagull's rather than crow's feet around my eyes.
In moments of frustration (which of course cause me to frown even more), I have toyed with the idea of Botox, but fear of needles, the cost of the treatment, and its temporary effect (€450 for four months' promised improvement) left me looking for cheaper and more lasting alternatives. And that's when I stumbled across the supposed 'wonder' that is facial yoga.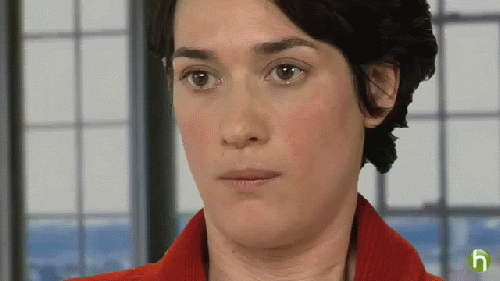 Devotees claim it can achieve more than Botox and surgery. Meghan 'sparkle' Markle apparently is a big devotee, and, apart from her pregnancy and her handsome prince, it has been cited as the reason for her youthful and glowing complexion.
Now for the 'science' bit. According to face yoga expert Danielle Collins (yes, I didn't know such a person existed either), anti-ageing facial exercises help banish fine lines, sagging skin and wrinkles by "working the hypodermis or the lower layer of the skin, the dermis or the middle layer, and the epidermis or the upper layer".
Working all these layers correctly increases the blood circulation, allowing more oxygen and nourishment to reach the cells of the skin, she says.
So, fingers at the ready, I decided to put a series of five exercises to the test, hoping to emerge looking younger and more energised at the end of six weeks.
Week one
The first difficulty was not mastering the exercises, but trying to find the recommended 20 minutes in a hectic day to do them. I ruled out pulling funny faces at my desk at work, as I can only imagine the howls of laughter from my colleagues, so I opted for bedtime, under the cover of darkness, and using a small bit of face oil to give an extra bit of 'slip'. Week one ended with no obvious improvement but my face did feel more relaxed and less tense, and it helped me sleep.
Week two
A friend is staring at me with a puzzled look on her face. Has she noticed a difference? Has she spotted that I am less wrinkled?
"What's with the odd look," she asks. I explain that I am trying to keep my forehead in a 'neutral' position and not to frown as much. She howls with laughter.
I decide to redouble my efforts, and do the exercises morning and night.
Week three
While stopped at the traffic lights I do a quick forehead rub, and then notice the guy in the car next to me watching and laughing his head off.
It could be my imagination but my forehead does appear slightly smoother. I ask the kids for their opinion. Their honesty is refreshing. "No, you still have lines here and here, and here, and here, and here," says the eldest pointing. I get my own back by telling her that she and her brother caused them.
Week four
All my efforts of the last four weeks are undone after my mum has a fall and I spend 16 hours in A&E with her. I try massaging my forehead, but it's hard to do in a corridor packed full with trolleys. It also reminds me that there are worse things in life than a few laughter lines. Running between home, work and my new nursemaid role, I find it hard to get the exercises done, but make sure to to add a bit of extra moisturiser by night.
Week five
Feeling brave, I go make-up free and two colleagues comment that I look fresh-faced. Score! I decide to do the ultimate test and take a selfie in harsh light. The ripples and wrinkles are as visible as ever. I frown in disgust, forgetting the no-frown rule. Iquickly delete the picture and put my make-up back on.
Week six
D-day has arrived. Six weeks of smoothing and gurning and massaging. I ask the opinion of the harshest critics of all, the children.
Does mummy still have her cross face? "No," they chorus. "You look 32, no 27."
I am thrilled. Then I remember it's six days before Christmas, they are willing to tell me anything.
I stare long and hard in the mirror. The truth is I don't look any younger but I haven't had a tension headache in weeks, and for that reason alone I'm planning on continuing, especially with 'smooth the brow', which is very relaxing.
The V

Good for: Drooping eyelids, crow's feet, eye bags and puffiness.

Step 1: Press both middle fingers together at the inner corner of the eyebrows, then with the index fingers, apply pressure to the outer corners of the eyebrows.

Step 2: Look to the ceiling, and raise the lower eyelids upwards to make a strong squint, and then relax.

Step 3: Repeat six more times and finish by squeezing eyes shut tightly for 10 seconds.

The smile smoother

Good for: Cheek lines and sagging skin.

Step 1: Hide the teeth with the lips to make an 'O' shape with the mouth.

Step 2: Smile widely while keeping the teeth hidden and repeat six times.

Step 3: Hold the smile shape while placing one index finger on the chin. Then start to move the jaw up and down as the head tilts gently back. Relax and repeat twice more.

Smooth the brow

Good for: Horizontal forehead lines.

Step 1: Place both hands on the forehead facing inwards and spread all of the fingers out between the eyebrows and hairline.

Step 2: Gently sweep the fingers outwards across the forehead, applying light pressure to tighten the skin.

Step 3: Relax and repeat 10 times.

The flirty eyes

Good for: Deep eye hollows and drooping eyebrows.

Step 1: Place an index finger under each eye, pointing towards the nose.

Step 2: Hide the teeth and tease the top lip and bottom lip away from each other at the mouth.

Step 3: Flutter the upper eyelids while gazing at the ceiling for 30 seconds.

The giraffe

Good for: Lines and loose skin on the neck.

Step 1: Looking straight ahead, place the fingertips at the bottom of the neck and lightly stroke the skin downwards with the head tilted back.

Step 2: Bring the head back down to the chest and repeat twice more.

Step 3: Jut the lower lip out as far as possible to pull the corners of the mouth down and place finger tips on the collarbone with the chin poin