Plagued by Christmas-tree politics and tinsel debates? Aileen Lee spoke to three interior design experts about their own Christmas decorating strategies, the latest trends, and the joys of paperchains made by your children.
Whether the Christmas decorations are put up in your house with pomp and ceremony or done as a last-minute rush-job, they do add seasonal cheer to our living spaces at a time when the nights are closing in and temperatures are dropping.
Who better to ask then about the art and effort of seasonal decorating than three people who live and breathe interiors: Helen Coughlan, retail director of Meadows and Byrne; architect and interior Designer Róisín Murphy, who is also the interiors mastermind on the RTÉ show Home Rescue; and Claire Graham, who is one half of the husband-and-wife team behind The Old Mill Stores in West Cork.
First up, we quizzed them on when they generally start decorating for Christmas and how they go about it.
Coughlan says: "Normally I would free myself up for two days. It's part- and-parcel of the whole Christmas tradition for us.
For Murphy, the starting point is the family negotiations on when the tree will go up. She says: "In every house, I think there are people who want it up for ages, and people who want it up and down within the day, so we usually compromise somewhere in the middle.
"For a long time, one of the kids had rhinitis – it's an allergic reaction to trees – so we could only have an artificial tree. I had a big white artificial tree which I loved, and everybody in the house sort of hated. He's grown out of his allergy, so now we have a real tree every year and it's a big deal picking the tree out".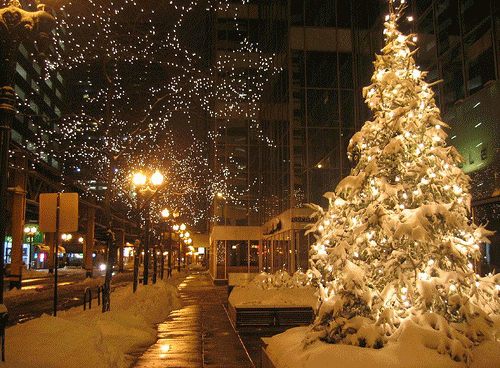 For shop owner Graham, there is a build-up to D-Day (Decorating Day) but for obvious reasons, the shop comes first. She says: "I start thinking about going under the stairs or up into the attic – where the boxes and bags of baubles and lights are stored – in early November but because we are so busy preparing the shop for Christmas stock, I rarely get around to pulling everything out until towards the end of the month. Also, I don't like to decorate too early, so my usual day for starting – with the shop first – is the last Sunday in November".
When it comes to decorating for Christmas, it can be a throw-up between the tried-and-tested and much-beloved decorations of old and trying to inject a bit of 'new' into the home space for the festive season. What then is Coughlan, Murphy and Graham's approach?
Coughlan would describe her own style as classic but with a modern twist. She also says that while she loves a pared-back look, that would go down like a lead balloon with her children:
Murphy would favour the pared- back Scandi look – think lots of ribbons in black and white, or in check, to decorate the tree – but at the behest of her children, who want a more traditional look, they will opt for a hybrid approach. The tinsel debate also rages on in their household.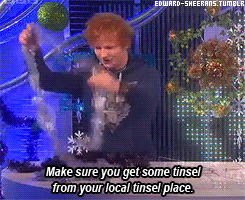 She says: "What we've done with tinsel to accommodate the kids, because they love tinsel and they know I hate it, is we make big giant tinsel balls to hang in the kitchen, they're like big globes".
Graham says that her style is a little bit of everything: "I often start out with a 'decorating strategy' and might buy a few specific items to fit the bill, but once I've taken down the boxes and gone through them, I can't resist using everything – sentiment overrules strategy! In the shop I'm a bit more 'disciplined' – I love to invent new ways of using things we sell as decorations – ostrich feather dusters are top of the props list this year and I've added a few new bird decorations with long feathery tails".
It's a firm yes from all three women when it comes to the question about whether they reuse and recycle their decorations. While Murphy and Coughlan say they like to buy one new decoration each year, the mainstay on all three Christmas trees are the decorations made by their children or which reflect their families' lives. On this point sentimentality and memory trump style or trend.
On the question of trends though, the three are noticing a variety of styles coming through. Previously, at Meadows and Byrne, Coughlan says that they would have classed red as their best-selling colour. This year, their Celestial collection – which features a palette of white, silver and champagne – is proving very popular. Coughlan says: "It's reflecting what people are doing with their interiors, Scandi having such a huge influence. This collection settles in very easily with what people do with their everyday décor".
Murphy and Graham both spotted bolder statements in decorations. Murphy says that kitsch is back in with a bang but suggests mixing that look with more understated designs for a better effect. Graham says:
Home decoration interrogations aside, we ask our panel of experts for some tips on what to do when it comes to seasonal decorating. Coughlan says: "Look at your room and decide on your colour theme, and then discipline yourself to stay within that colour theme". She also suggests extending the seasonal look throughout your furnishings.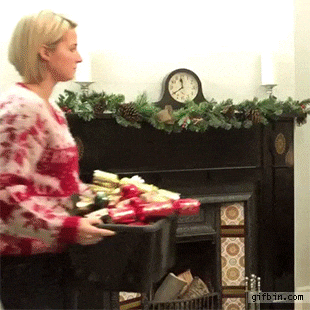 Murphy thinks white looks great, and recommends sitting down with your children to make decorations: "I still have the ones we made at home – you'll never go wrong with the little paperchain made by a nine-year-old child. I think they are just gorgeous".
Graham suggests investing in your decorations from the outset, if you can afford it. She says: "Spend a bit of money on good-quality decorations and you'll use them year after year. The same applies to fairy lights. I have a set for 20 years that were expensive at the time".
Perhaps the best advice of all might be in the taking down of everything once Christmas has been enjoyed, celebrated, and, it might be said by some, survived for another year. Graham advises storing everything away properly:
Never a truer word said: there's nothing worse than unpacking decorations, only to find them stuck together with last year's Blu Tack and Sellotape and thumb tacks galore.