Many of us are worried about the impact pollution can have on our skin, and as so much of the population live in cities, it's a very real problem – but can specific formulas help combat this?
It's basically a beauty faux-pas to not be clued up on retinols, and obviously you know how good acids can be. But what about anti-pollution products?
We ask the experts to find out more…
How do anti-pollution products work?
The aim of these products is to protect the skin from air pollution, which advanced aesthetic doctor Preema Vig says "can cause many symptoms, such as inflammation, redness, fine lines and wrinkles, and can have an effect on the skin's ageing process". She particularly warns against free radicals – unstable atoms which can be emitted from factory fumes and car exhausts, and potentially damage your body's cells and cause wrinkles.
In essence, Vig says anti-pollution creams contain ingredients which "fight against exposure to pollutants, and give the skin a protective barrier".
What are these ingredients?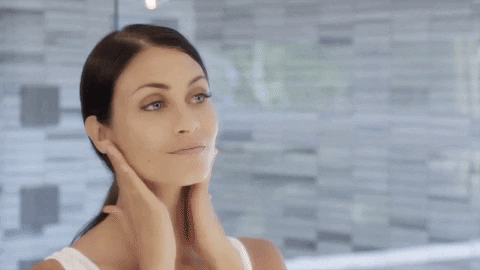 Skincare is a science, and anti-pollution products are no different. Vig lists the key ingredients that will help boost your skin's barrier and ward off pollutants as: Vitamin F ("protects the skin from irritation"), Vitamin C ("slows the ageing process, has skin-brightening benefits and evens out the skin tone"), EUK 134 ("turns free radicals into water") and O3 Yeast Lysate ("makes a protective barrier on the skin to protect against the pollutants that accelerate ageing").
So, do you need to invest in these special products?
>

This is the key question. Sure, anything with 'anti-pollution' on it sounds great, but do you need these specific products for your skin to be healthy? Chances are, you already use a handful of other different toners and moisturisers – will these do the trick, or do you need to buy something new for your bathroom cabinet?

Vig says: "It has been identified that in areas of high pollution, there is a lowered level of presence of Vitamin E and increased sebum in skin." This is why Vig thinks it's important to strengthen the protective layers of your skin.

While there's nothing wrong with a regular skincare routine, if you do live in a highly-polluted city, it's worth considering products with anti-pollution elements. "Non anti-pollution skincare products may have some form of protection on the skin, but not to the extent that anti-pollution products do," Vig explains. "Most moisturisers sit on the skin without getting in deeper, to restore the perfect lipid function ratio" that helps keep skin healthy.
The bottom line
>

For Dr Azita Davis, dermatologist and clinical director of Courthouse Clinics, the most important thing if you're living in a polluted city is cleansing. "A regular skin-cleansing routine with a mild cleanser is essential for removal of external – and potentially harmful – substances, e.g. soot particles," she says.

And don't forget to put on SPF before leaving the house, even in winter, if you're concerned about sun damage.

At the end of the day, skincare is a form of self-care for many people. If you have a multi-step routine, nothing is better than taking the time out to cleanse, tone and moisturise at the end of the day. It's a way of dedicating time to yourself, as well as taking control over something, when everything else might seem out of reach.

- Press Association