About 70% of our planet is covered in water, in one form or another and it is vital to our survival. Where does water come from and how did it get here?
Water in all its forms
Most of the water on earth is found in our seas and oceans; about 97% of all our water is in this salty form.
The rest can be found as surface water (in rivers, lakes, ponds) or in underground water bodies such as streams or lakes. This is only water in its liquid form though.
A lot of the Earth's water is taken up in ice form as well. And then of course there is water vapour and water held in cloud form, or falling to the ground as rain, sleet, hail or snow.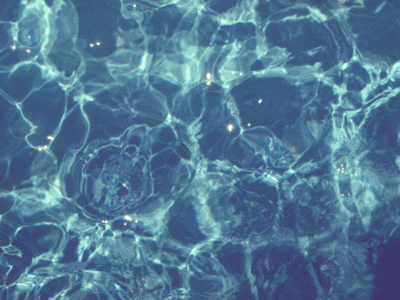 The water cycle
The water on Earth is constantly changing from one form to another and back again but we always have the same amount, regardless of what form it takes. Liquid water can heat up and change to water vapour which rises up into the sky and forms tiny water droplets, which make up the clouds.
Eventually, these droplets become too large to stay in the air and they fall back down to Earth as rain. And water can also cycle from its solid form, ice, too.
How old is our water?
So if we have a finite amount of water, how old is it and how did it get here?
Scientists used to think that the water on Earth is as old as the Earth itself, that would make it 4.6 billion years old.
It is unlikely though that water would have survived the hot temperatures created as our planet was forming so it must have been added later.
Exactly how much later is still a matter of some debate, but there is strong evidence that water existed on earth at least 3.8 billion years ago. That means the water we drink today is the same water that dinosaurs were drinking when they were around.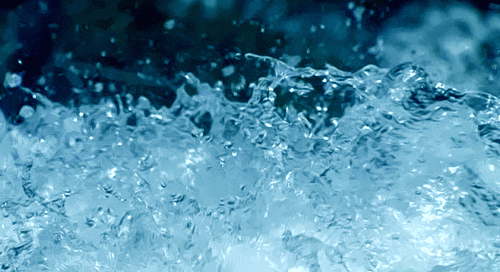 And where did it come from?
Not surprisingly, this too is still a matter of debate. If water has not been around since the Earth was first formed then how did it get here?
It was most likely brought to our planet by an extra-terrestrial body. No, not a big alien spaceship but more likely it was brought here by a comet or an asteroid.
Asteroids and comets are known to contain water in ice form. In fact, it is predicted that some could contain as much water as we have on Earth and we know that both have visited our planet previously.
So it would appear that water was brought to our planet, at least 3.8 billion years ago, by either a comet or an asteroid.
To settle the debate as to which one it was scientists have been looking at the type of water (or water isotopes) found on each.
Samples collected by the Philae lander of the Rosetta spacecraft, taken from a comet in 2014, suggest that most of the water on Earth is not of the same form as found on comets.
Asteroids do appear to have the right type of water, however, although there are special types of comets, called hyperactive comets, that do appear to contain the same type of water too, keeping the debate open for a little longer.