Our choices have come a long way since the 'Hello Boys' campaign was launched 25 years ago, says Rachel Marie Walsh.
It's 25 years since giant billboards carried the car-stopping image of supermodel Eva Herzigova smiling down on her Wonderbra-boosted cleavage with the slogan 'Hello boys'. A lot has changed since.
Just before Christmas, the popular push-up brand launched an updated 'Hello Me!' campaign. That cute slogan, as well as a less famous model wearing a more demure strapless bra with a pencil skirt, pointed to a new awareness of what it means to be a woman. Now what matters is not how others see her but how she sees herself.
Olivia Capalléra, senior product manager for Wonderbra, said the campaign
I appreciate Capalléra's careful language. In 2019 the suggestion that women wear lingerie for the benefit of spouses, partners, or hook-ups is destined to be met with online opprobrium. Goodness knows how social media would have reacted to a revival of the original campaign (developed by British marketing executive Trevor Beattie).
Going with the flow of 'woke' feminism or body positivity can be extremely complex. "For many years the entire lingerie market has largely operated in its own silo, lagging behind in embracing the conversations around diversity and inclusivity while projecting an overtly idealised female image predominately designed for the male gaze," says Chantelle Fenton, senior lingerie editor at trend forecaster WGSN.
"As certain brands have based their brand image on overt themes of sexuality, it is now very hard for them to change their message to body positivity while still appearing authentic."
Nothing secret about Victoria
One brand proudly sticking with its '90s strategy is US lingerie giant Victoria's Secret. Its annual fashion show is as old as the 'Hello Boys' campaign but really hasn't changed much in two-and-a-half decades. VS is not ignoring the winds of change per se, it just employs selective hearing.
US branches have used photos of curvier women in in-store campaigns and even offered badges with body-positive slogans. But these are in-store-only efforts. The big, celebrity-studded extravaganza for which VS is most famous still sells the same fantasy. And confidently so, according to a 2018 vogue.com interview with (VS parent company) L Brands chief marketing officer Ed Razek. He drew widespread criticism for his refusal to "pander" by moving from VS's traditional model-look towards the plus-size inclusive show for Rihanna's Savage X Fenty lingerie "…because [Victoria's Secret] has a specific image, it has a point of view. It has a history. It's hard to build a brand."
I respect VS's "I am what I am" attitude. A 6% drop in sales (as was reported in 2018's fourth quarter) does not a branding crisis make. Diluting what you are about — especially after you've poured years and millions into establishing what that is — can confuse or even irritate the customer.
Wacoal, a Japanese-owned brand stable currently the biggest player in European mass lingerie, is a company you've probably barely heard of because their eponymous brand has a classic but indistinct message, even as the other brands it owns (Freya and Elomi for plus-size women, b'tempted for younger customers) have well-defined target demos. Should VS dismantle its well-established profile if it hasn't really suffered commercially?
Bluebella 'Alexandra' Black Bra, €43.16.
And hey, if the brand gets women ticked enough to start their own businesses (like Serena Rees, whose Les Boys Les Girls label deliberately rejects the sexy images used to sell lingerie), then l hope they never change.
Online activists arguably boost the VS brand with pages of print and online invective that bear images of their products.
As Private Eye's Ian Hislop said of an analogous offender in a media context, if you have a problem, "Don't ban it, just don't buy it."
One size does not fit all
We come in all shapes and sizes. Accepting the curvier kind is not the same as letting it all hang out. Just ask Spanx founder Sara Blakely who is a self-made billionaire. Her tops and leggings are products of an original Bridget Jones-y, scary-pants brand, that women now accept as outer-wear (leather-effect styles are even among Brown Thomas's best-sellers). Putting Lena Dunham or any other non-model in unedited, unstyled lingerie ads (as body-positive Kiwi brand Lonely Label did in 2017) will no more clip a VS Angel's wings then it will kill shapewear.
In that same vogue.com interview, Razek notes that VS made a plus-sized effort with a TV special in the 2000s with little consumer interest. Like any fashion show, it's chiefly about trade. It is not society.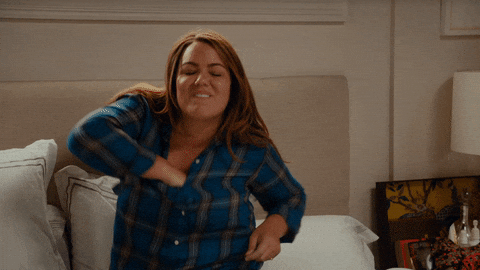 Selling fashion of any kind requires a degree of aspiration. We don't need lingerie, so ads must make us want it. Shapewear accommodates climbing BMIs on both sides of the Atlantic. Together with plus-size lingerie, it allows curvy women to wear fashion comfortably. Curvy Kate, an award-winning British plus-size brand, gets it right by using fuller-figured models and cheerful designs like the 'Victory' bra (plus-size shopping is often limited to bland colour-ways) in polished imagery, even as it celebrates consumer diversity by re-gramming unfiltered images of customers.
Ashley Graham, a plus-size model and body-positivity advocate, has her own lingerie line and still likes a spray tan and a retouch. She knows she's selling bras. There is no perfect physical paradigm, only customer profiles. Plus-size models sell products to plus-size ladies. VS Angels sell to those who like push-up bras and don't care how VS fabric feels. It's horses for courses and we each exalt in the bra that makes us feel our best.
Trends and technology
Technology is doing more to make you love your shape than you may realise. "Where lingerie tech has evolved in the past 15 years is really about feeling good," says Roslyn Ellis, Brown Thomas group buyer for lingerie. "The quickest way to achieve this is to get properly fitted and then see how different innovations appeal to you.
"For example, 'spacer' foam bras, such as Fantasie's 'Rebecca' bra, €57, which have a honeycomb-knit to allow air through the cup, have been really popular in recent years. They give smooth, slightly padded shape without adding bulk, so you can make the most of what you have while still looking natural."
Memoryfoam styles give very soft, comfortable support that is unique to you while still enhancing shape. Paula Dumont Lopez, lingerie trading director for Primark, highlights wireless foam options as a recent growth area. "They offer a fashionable look as well as comfortable support, making them competitive with our best-selling enhancer bras."
These innovations can be a happy medium between Victoria's Secret-style
va-va-voom and fashion-inspired lingerie, which is sometimes unaccommodating. Take the rise of the bralette, an offshoot of mainstream fashion's obsession with 'athleisure' (gym clothes as daywear) that gives a bra-less feel in the name of comfort and lower maintenance.
Debenham's offers Sloggi's 'Zero Feel' Bralette, €45, in a high-retention, 30% elastane fabric that feels firm, but most styles give quite light support and can be unsuitable for the office. Similarly, tattoo lace — another big fashion-inspired trend in lingerie right now — is pretty but may leave some women feeling overexposed by their underwear.
Fashion and feeling good
Quixotic as it can be, fashion is still a tool for positive change in lingerie because women designing for women is often a truer expression of 'hello me!' than any ad campaign.
Bluebella (available via Asos) caters to women who see lingerie as a fashion crossover, as indicative of their personal style as any other garment. Its 'Dare To Bare' campaign championing female empowerment was voted marketing campaign of the year at the 2018 UK Lingerie Awards. Bluebella designer Emily Bendell continues to make high-quality, haute-look lingerie comfortable and affordable.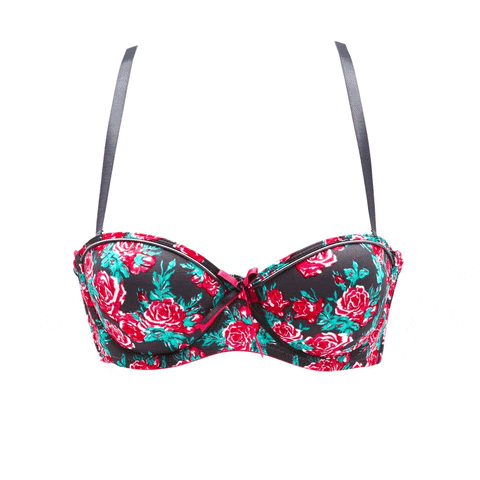 Fabrics worn so close to the skin are as intimate and personal a choice as body products and should feel just as good.
Dublin-based Theya Healthcare, founded by former boutique-owner Ciara Donlon, produces pretty post-surgery designs made from a unique bamboo-mix fabric that both promotes healing and looks beautiful. On the high street, Rosie Huntington-Whiteley and Marks & Spencer have done much to make luxurious-feel lingerie available in an extensive range of sizes and styles. Rosie For Autograph's Silk Balcony Bra, €37, alone comes with padded, non-padded, and minimiser cups in a variety of spring shades.
As long as it feels good, the style you choose is between you, yourself, and you.