It must be tricky deciding what to wear on the red carpet. Do you go full princess with a ballgown? Or keep things edgy in a more masculine suit?
Luckily, there's a new red carpet option for those who are more indecisive and desire a bit of both worlds: Capes (or dresses) over trousers.
It might sound a little confusing, but really, you just wear trousers or a jumpsuit, combined with a dress that trails behind like a cape or train.
Julia Roberts confirmed it was going to be the look of 2019 by wearing it two weeks in a row in January. First she wore a golden-beige Stella McCartney outfit to the Golden Globes, and then, at the Critics' Choice Awards she opted for a tuxedo gown with white trousers from Louis Vuitton.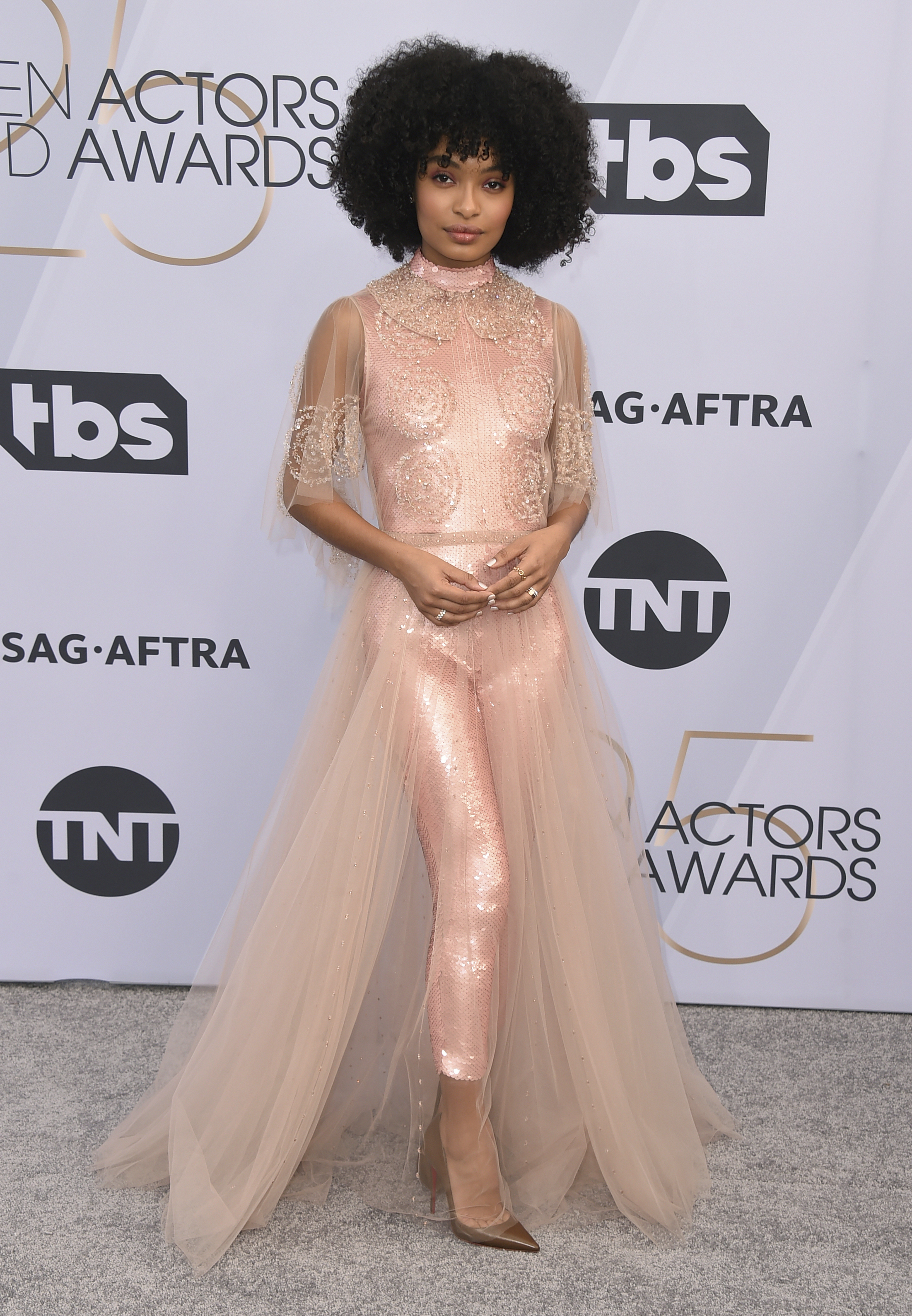 To Sunday night's Screen Actors Guild Awards actor Yara Shahidi wore her own interpretation of the dress-and-jumpsuit look, with a pale pink embellished outfit by Fendi.
All power to her – red carpet looks generally aren't that freeing or flexible, but in this, she managed to really bust a move thanks to the sequinned catsuit underneath.
Rihanna wore the trend last year – wearing an all-white lace bodysuit with a giant bow and overskirt by Alexis Mabille – to her fourth annual Diamond Ball. We should've known; Rihanna's always ahead of the curve, so it was inevitable that the red carpet would soon follow suit.
It's not just a popular look in the US, but has also made its way onto UK red carpets. Strictly Come Dancing professional Karen Clifton showed us how it's done at last week's National Television awards in a jumpsuit/dress combination by Zeynep Kartal.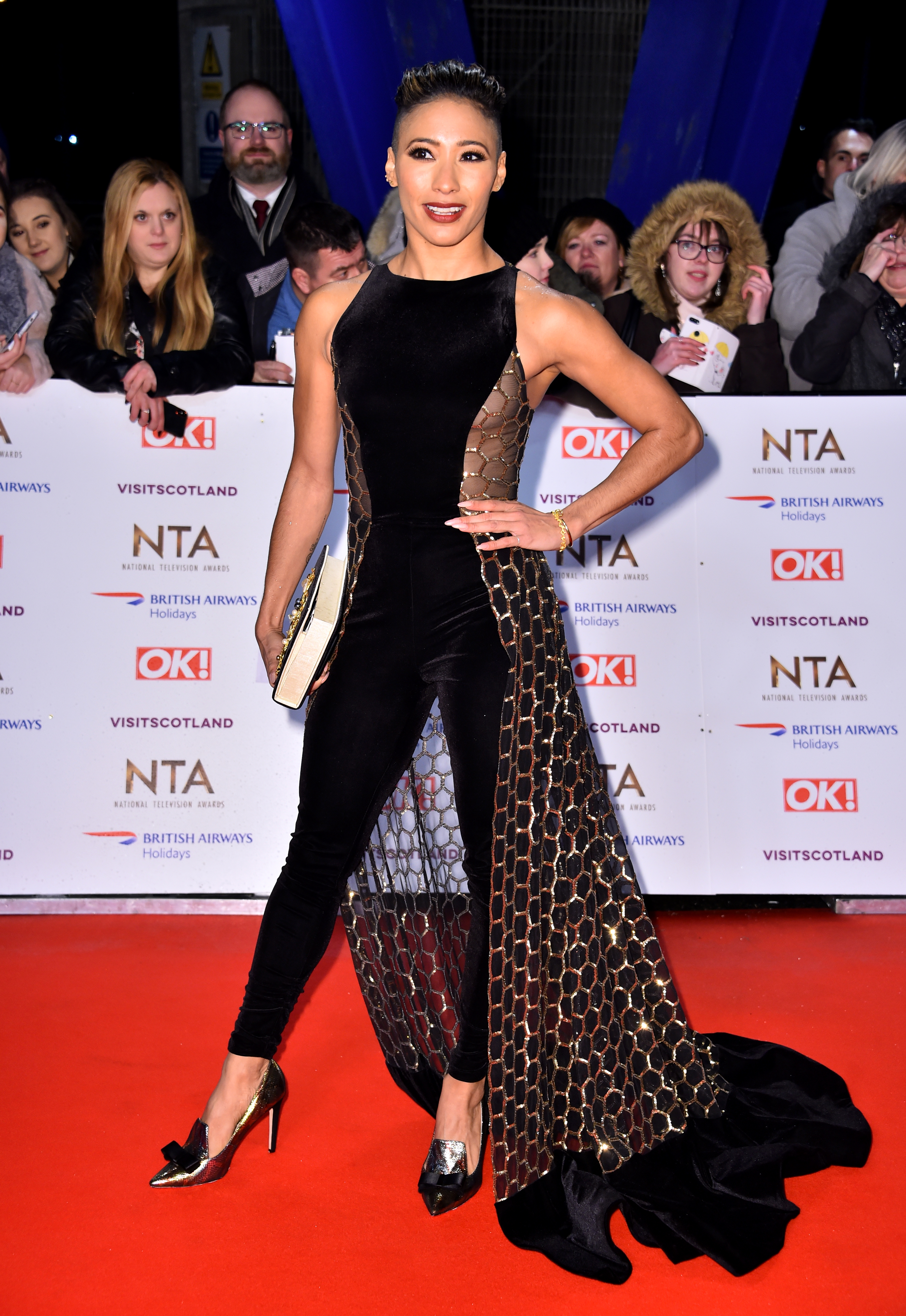 The key to nailing the trend? Choose well-tailored trousers and a more whimsical dress to trail behind it. Plus, adjust the length of the skirt depending on how much drama you want.
The style is also becoming increasingly popular in the world of bridal fashion, which makes sense – a jumpsuit/cape would be much easier to dance in than your usual frou-frou wedding dress.
And, as we're only halfway through awards season, there's likely to be much, much more of the trouser/cape trend yet to be spotted.
- Press Association