Remember in the early 2000s when the mullet had a celeb-fuelled revival, with spiky half-and-half 'dos sported by the likes of Gwen Stefani, Will Young and even Scarlett Johansson?
Well, if you thought you'd seen the back (the long, straggly back) of the controversial cut, you'd be wrong, because the mullet has just become 2018's trendiest hairstyle.

It started when John Vial, co-founder of Salon Sloane, posted a series of photos on Instagram earlier this month, showing a creative cut that, while very futuristic looking, was definitely a mullet, tagging it #mulletrevival.
"We wanted to push the boundaries of creativity, I was thinking of Zaha Hadid and her famed architectural London Aquatics Centre, the sleek shape and structure," Vial explained. "For a mullet – it is the balance of short and long. This is a more extreme artistic interpretation, but the beauty is in the complete disconnect of long and short."
Then, at Katie Eary's London Fashion Week presentation, hair stylist Sam Burnett gave the models messy tomboy mullets.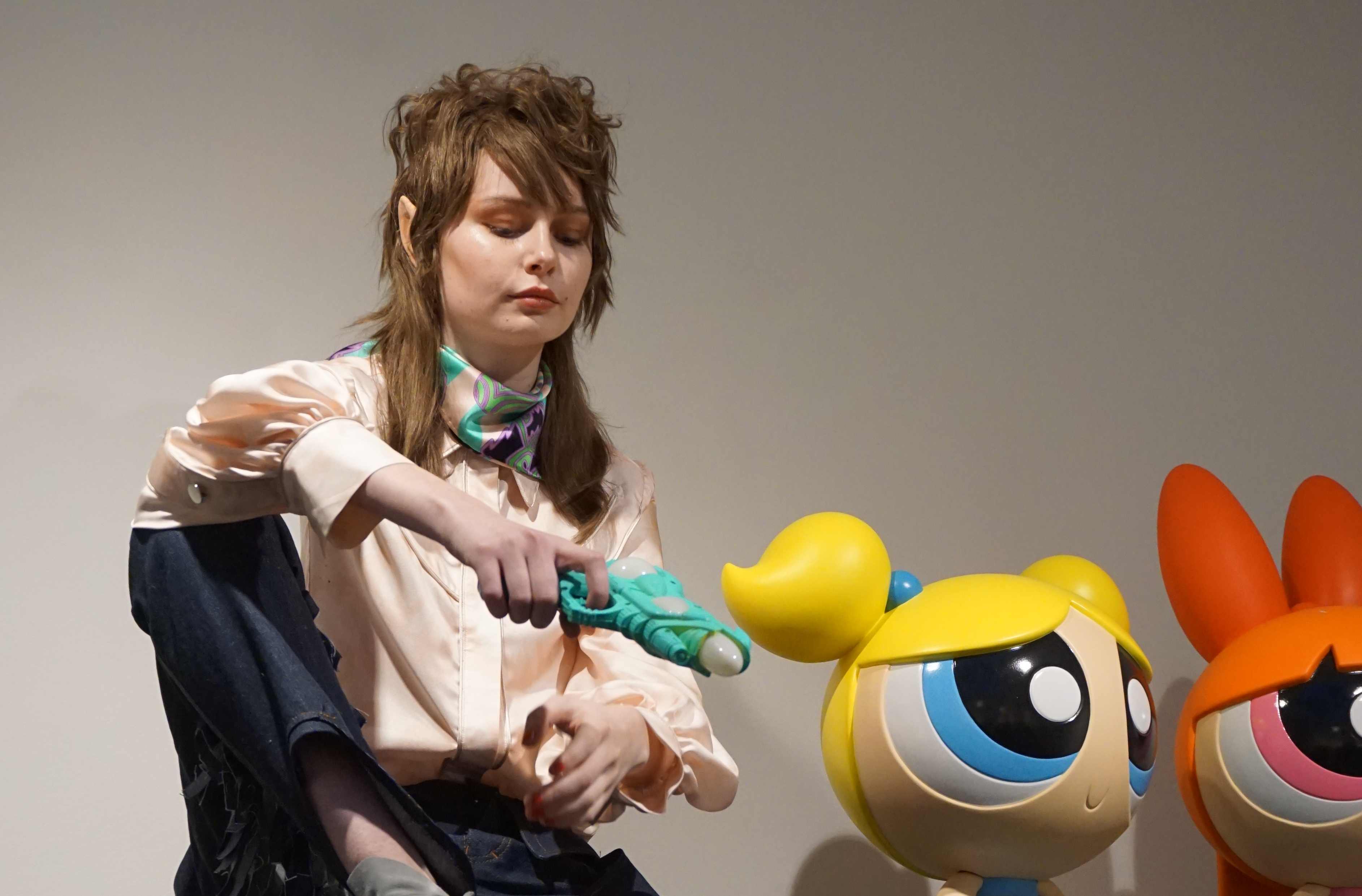 "The hair inspiration was all about Seventies skater cowgirls. My spin on that was trailer trash, heavily layered mullets with pixie crop fringes," said Burnett, who is founder and creative director of Hare & Bone.
And just last weekend, an entire festival was held in Australia dedicated to the hairstyle known as 'business up front but a party in the back'.
The mining town of Kurri Kurri in New South Wales played host to Mulletfest 2018, at which a man called Shane 'Shagger' Hanrahan came top of the crops for the hairdo he's been growing since 1986.
So why is the mullet – which dates back as far as Ancient Greek times but became hugely popular in the Seventies and Eighties – making a comeback now?
"This could be a reaction to the long, safe and classic hair styles that we have seen for some time now," says Vial, who believes the cut is more wearable and versatile than you might think.
"There are also options, so you can sometimes wrap up the longer hair, pin and hide the underneath so you can't see it, which gives you a completely different look, effectively two haircuts in one."
And the softer style seen at Katie Eary shows how it can be tailored to your taste.
"This look is coming out of LA and is the start of a wider trend – the balance of shorter and longer," Vial explains. "As you see in designer fashion, these hair trends start with the extremity and the idea gradually becomes commercial – I would call this look 'west coast chic'."
Tempted to give the modern mullet a go, but scared to fully commit to a cut? Cheat by trying it out with a wig, Vial advises: "Get a wig and match it to your hair colour, cut a line in the back and pull your hair through like a ponytail – voila!"
There you have it, an easy way to try the trend that gives you time to mull it over properly.