Hair stylist Zoe Irwin swears by these rules for keeping your hair in good condition.
From freezing temperatures in winter to sun, sea and swimming pool water in summer, our hair goes through a lot.
Not to mention all the blow drying, straightening (or curling) and styling products we use on the daily.
It's no wonder, then, that our locks sometimes look less than pristine, with common side effects including frizz, split ends, or general limpness.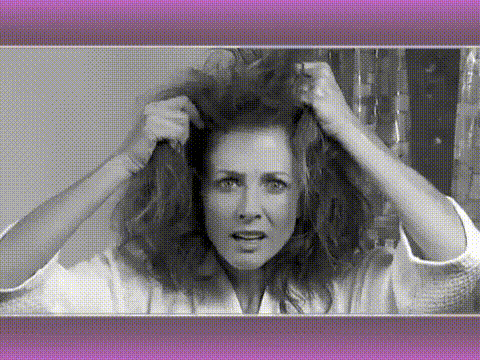 But it doesn't have to be that way. By following a few key pointers you can minimise damage and keep your strands in tip top condition all year round.
Here, hair stylist and GHD ambassador Zoe Irwin reveals her six healthy hair commandments…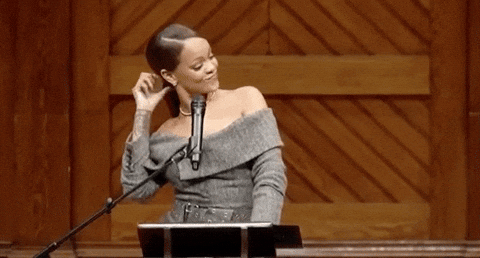 1. Freeze dry your blow dry
If you always turn your hairdryer to the maximum heat setting, you could be damaging your strands.
"Turn down the heat on your hairdryer and improve the condition of your hair," Irwin says.
"With a good hairdryer, like the GHD Helios, the powerful air flow means that you don't need to rely on heat for drying your hair, the power itself is enough.
To finish, hold the 'cool shot' button down for a blast of reviving cold air, she adds: "Always flash cool each section of your hair and dry with a round bristle brush to add moisture and shine."
2. Massage your scalp
Helping to enhance your hair from the inside out, scalp massage is a must for anyone who's growing their hair out or wants to boost the thickness.
"Massaging your scalp daily for 10 minutes has an incredible effect on the hair," Irwin says.
"It will relieve tension and increase the blood flow for thicker, healthier, longer hair."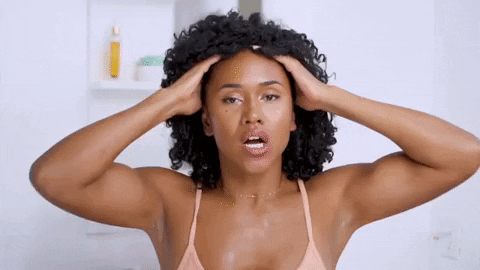 3. Repeat your treatments
A once a week hair mask isn't enough if you want to deeply nourish your hair.
Instead, try a technique called 'treatment layering', which, Irwin says is like a facial but for hair.
"The secret is to start with a protein mask which helps to bind broken fibres together and strengthen fragile, damaged hair," she explains.
"Then follow with a conditioning mask and finish with a colour mask to retain and enhance colour and shine.
"Simply apply each mask and leave it for 15 minutes, rinse off and towel dry, then repeat twice until you have used three masks in total."
4. Bigger is better
"Swap small brushes for big paddle brushes," Irwin advises.
"As you sweep the paddle brush along the scalp it will lightly massage and increase blood circulation to the scalp, helping to stimulate healthy hair growth.
"Plus, the wide surface means that more hair is being brushed at once, so less brushing is needed overall and thus less stress is put on the hair."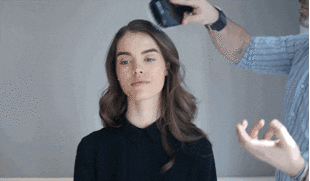 5. Cold rinse
Similar to cool blow drying, cold water can make all the difference when you wash your hair.
"By rinsing or washing your hair with cold water, you close and seal the hair cuticles which helps add extra shine and combat frizz," Irwin explains.
"My favourite tip is to use filtered water. On shoots I finish a wash with a bottle of Evian which makes the hair super sleek, soft and shiny.
"It is definitely not a tip for every day hair styling though," she admits – unless you're lucky enough to have Evian on tap at home…
6. Gently does it
"When hair is wet it is fragile and vulnerable to breakage so brush wet hair very gently," Irwin advises.
"Use a wide tooth comb like the GHD Detangling Comb (£8.50). The wide tooth design allows for delicate detangling on damp hair which is fragile and more prone to damage."
GHD Helios hairdryer, £159, is available in salons now and on the GHD website from February 17.