Sometimes at London Fashion Week the beauty looks are so avant-garde they just don't translate to real life, even though they look incredible on the catwalk.
But at Molly Goddard's autumn/winter show, the make-up was chic, modern and totally copyable.
In fact, going backstage we got a step-by-step guide to doing a bold cat-eye flick from make-up artist Hiromi Ueda, who was working with MAC cosmetic products.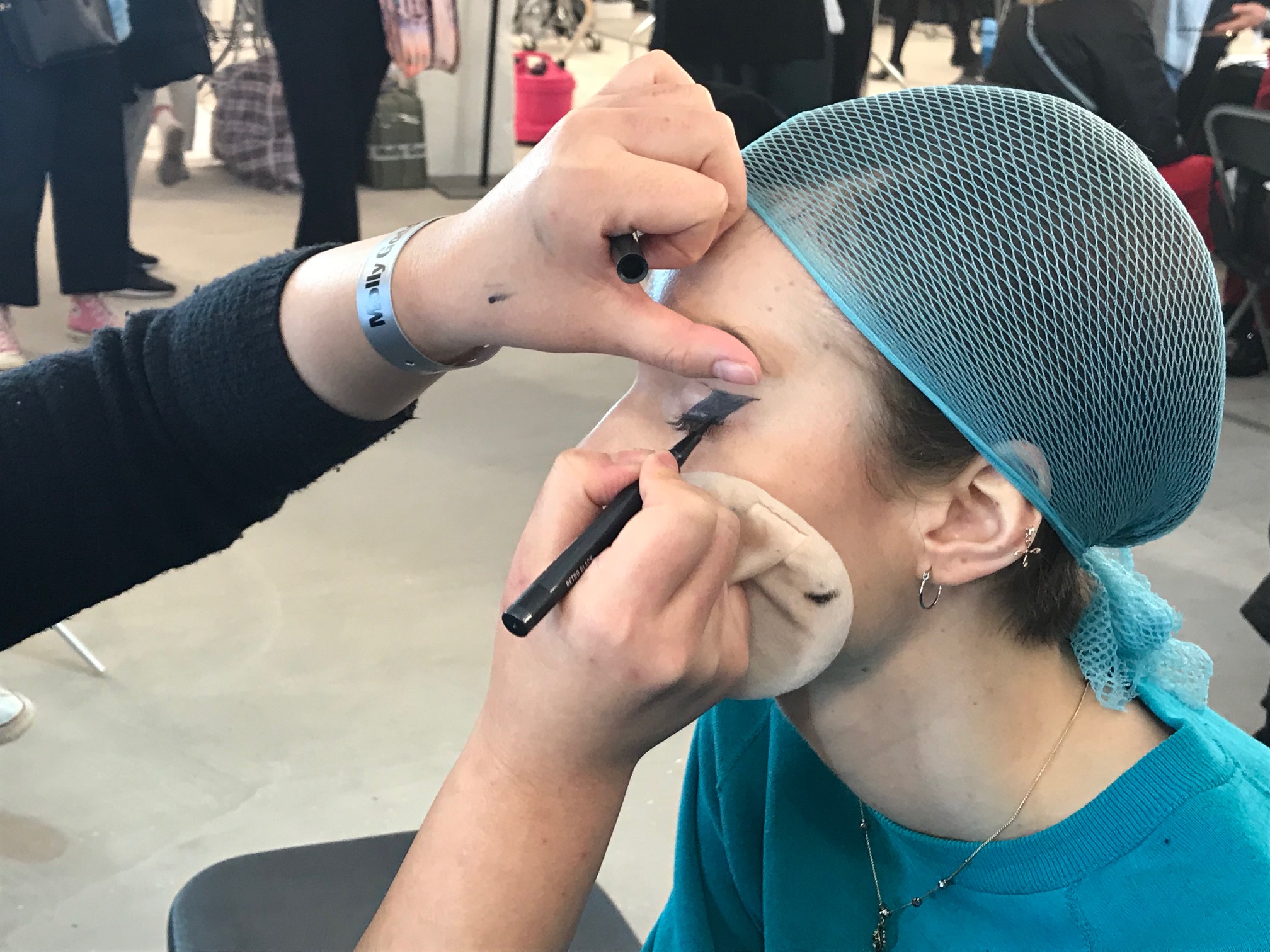 "It's all about eyeliner," Ueda explained. "Molly's clothes are amazing, so I wanted to do make-up that's not too natural, but I kept it quite cool and sophisticated."
Starting with MAC Studio Fix Fluid Foundation (£24.50 for 30ml, Debenhams) and MAC Studio Waterweight Concealer (£18.50 for 9ml, John Lewis), the skin was finished with MAC Studio Waterweight Powder/Pressed (£28 for 15g John Lewis), so it "stayed matte until the end of the show," Ueda said.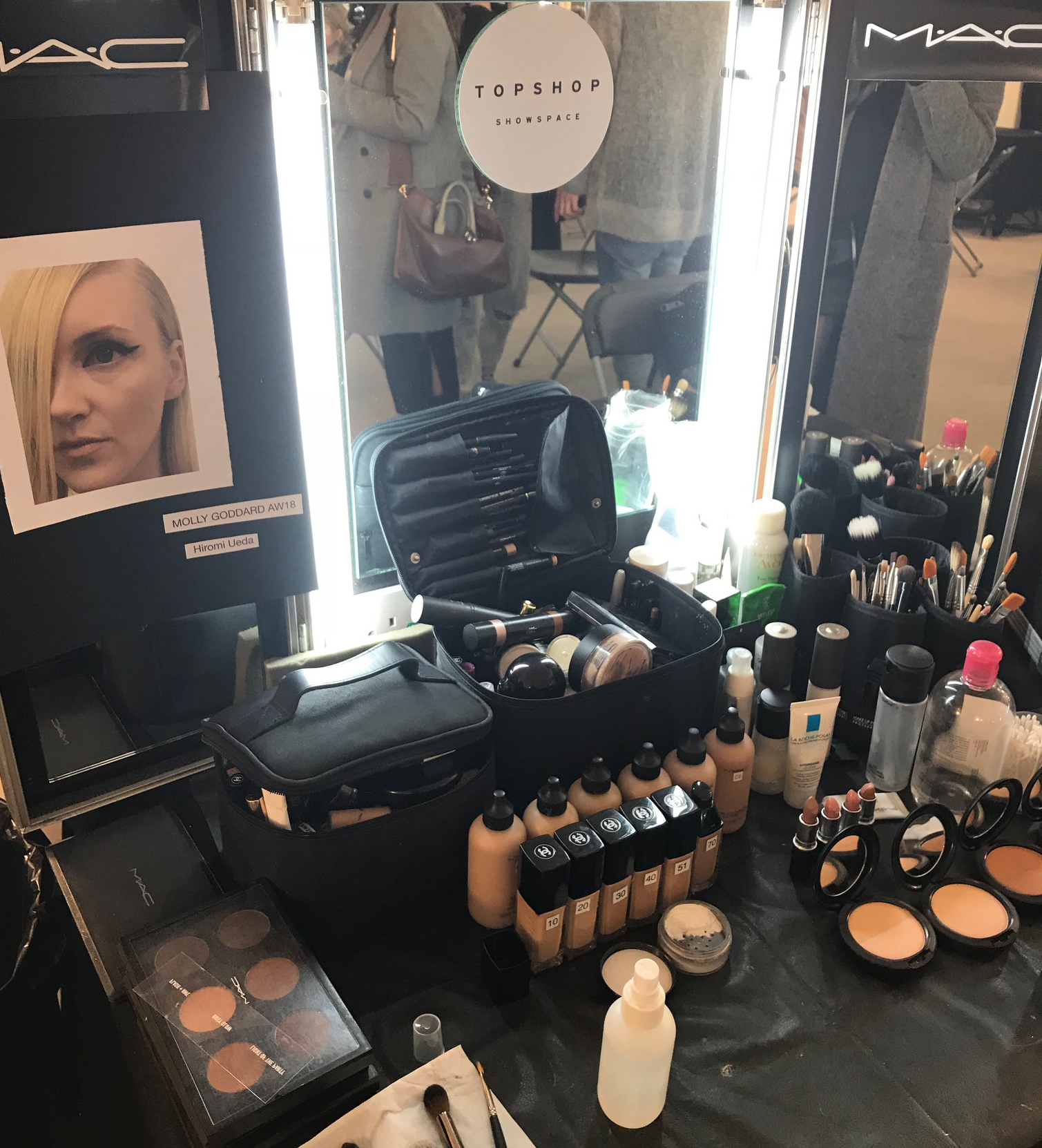 For the winged eyeliner she used MAC Retro Black Fluidline Pen (£18.50, MAC), explaining: "I didn't want to make it a Fifties classic shape, so at the end it's quite thick. It's a more modern shape, I wanted to make it straight, not curved."
And how did she create that perfectly sharp, graphic line? "It's better to start from the end, beginning where you want to finish it, then after you can fill it in from the centre."
I watched as Ueda outlined a triangular shape on the outer corner of model Edie Campbell's eye, then went back and filled the shape in as though colouring with a felt tip pen, connecting to a line that ran all the way to the inner corner. It looked incredibly cool on the diverse cast of models.
To complement the eyes, Ueda used two different nude lip colours: "The outer line of the lips is slightly darker, it's MAC Satin Lipstick in Peachstock (£17.50, Debenhams) and in the centre of the lips I used MAC Cremesheen in Creme D'Nude (£17.50, MAC) so it makes this 3D effect. It's just nude lips, but it finishes the look."