The recent Oscars marked the culmination of awards season – and what a season it's been, not least in terms of fashion.
What stars wore on the red carpet was under more scrutiny than ever this year, but for once, it wasn't all about who should or shouldn't make it onto the coveted Best Dressed lists.
With the advent of the Time's Up movement, actors banded together at some ceremonies and wore black to show solidarity with victims of abuse and harassment in the entertainment industry.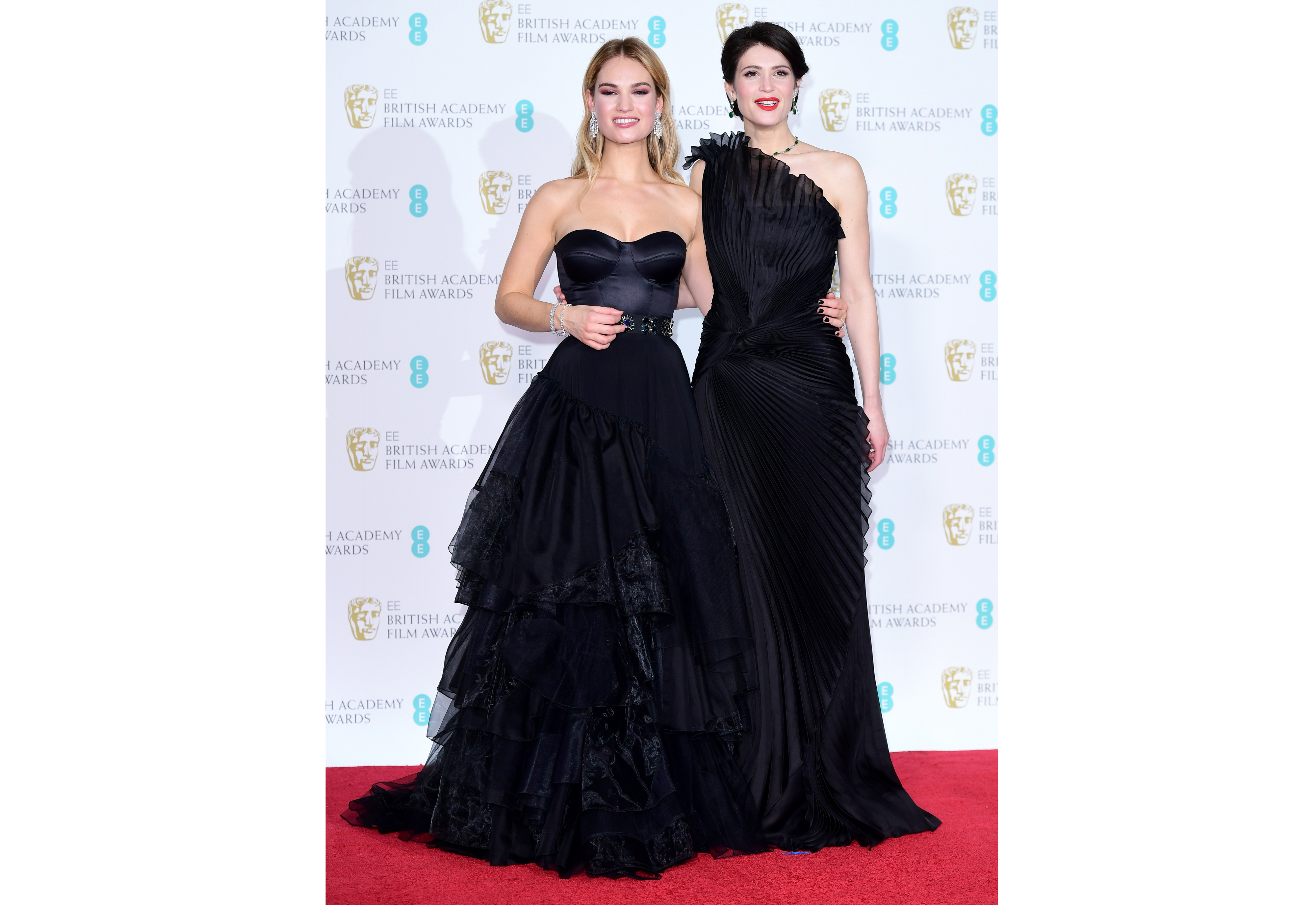 They looked incredibly chic in doing so, of course, and there were plenty of colourful outfits to ogle elsewhere.
All in all, the 'Big Five' awards dos gave us heaps of occasionwear inspiration – so here's a look back at the major trends from each night, and how to adapt them for your next big bash, even if you won't be walking an actual red carpet any time soon…
1. Blackout at the Golden Globes
As the first major Hollywood award ceremony in the calendar, the Golden Globes were where stars began their fashion activism, with acting powerhouses including Meryl Streep, Emma Stone and Kerry Washington choosing black gowns for the occasion.
How do you wear all-black for evening without looking, well, a bit boring? Take your queue from the A-list by choosing a dress with an interesting silhouette (one-shoulder styles were a big hit at the Globes), or metallic detailing on the bodice.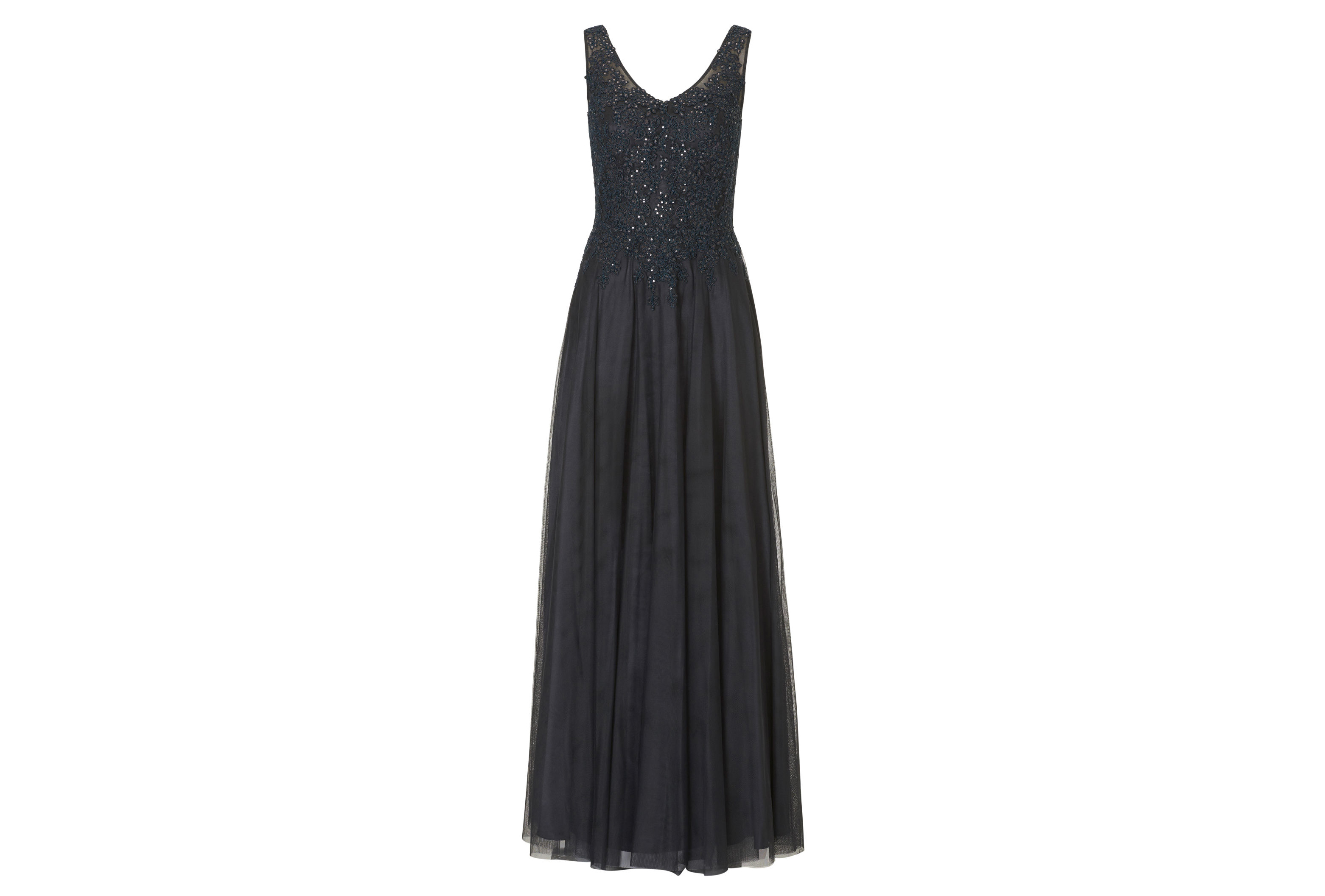 Vera Mont Abendkleid Shale Grey Dress, £350, Betty Barclay
Little Mistress Outrageous Fortune Black Stud Dress, £32
2. Following suit at the Grammys
The sartorial choices at music awards dos are always a bit more out-there than their movie counterparts, so if you don't want to don a frock for your next black tie party, make like Anna Kendrick and Janelle Monae, who both rocked tailored looks at the Grammys.
Check tailoring is a massive trend for spring, and you can find lots of stylish double breasted suits on the high street at the moment. Wear with a lace body top like Kendrick did with her Balmain two-piece, or try an embroidered blazer like Monae in her Dolce & Gabbana number.
Dorothy Perkins Check Suit Jacket, £38, and matching Trousers, £22; Blue Bounce Heeled Sandals, currently reduced to £18.75 from £25 (suit available in April)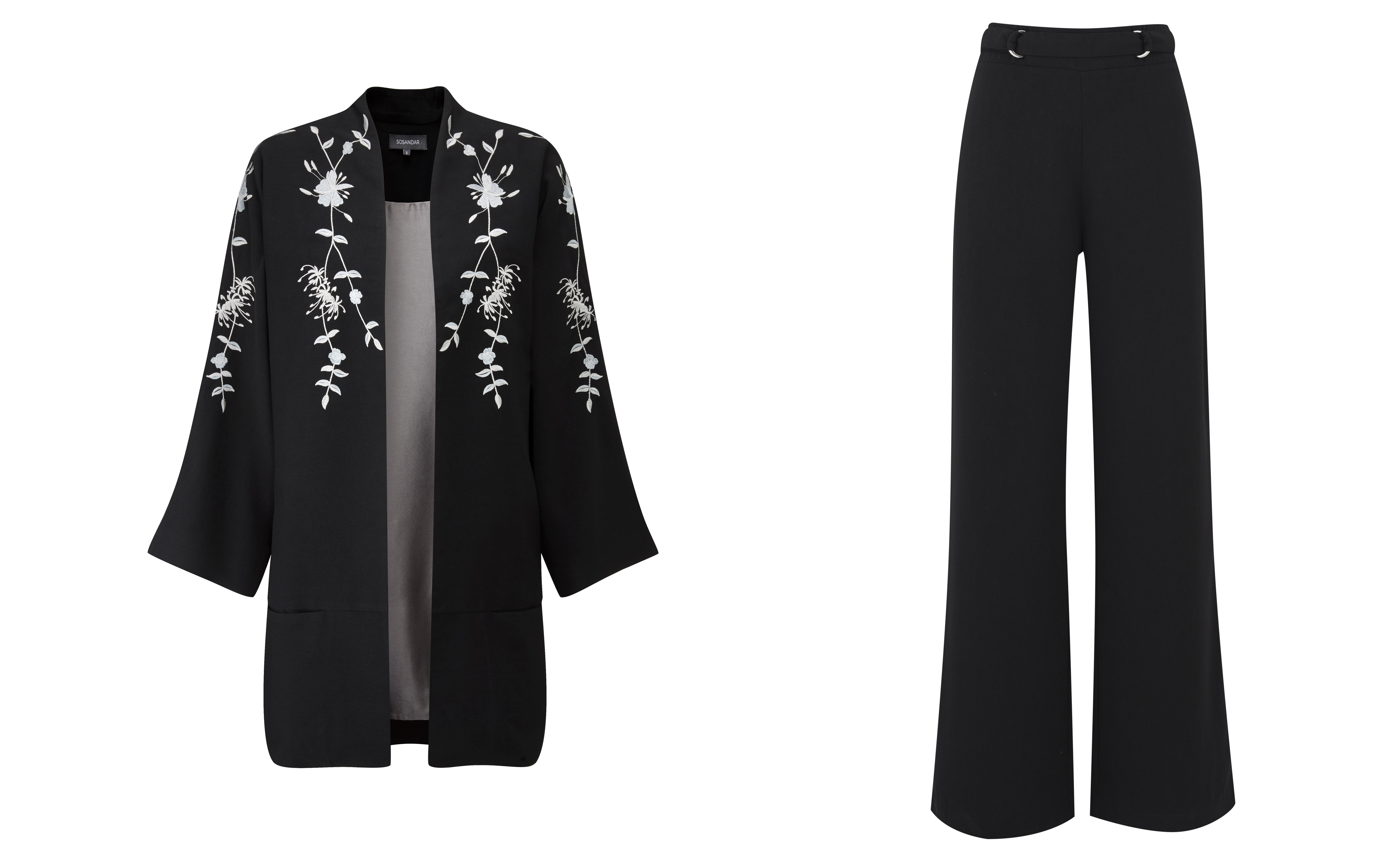 Sosandar Black Embroidered Kimono, £59, and Black Wide Leg Trousers, £49
3. Back to black at the Baftas
London's celeb contingent did their bit for Time's Up at the Baftas, where actors appeared alongside activists and inspirational women on the red carpet, all dressed in black of course.
It was all about power dressing and strong silhouettes for the Brit Pack – full skirts and sumptuous draping add drama to monochrome gowns.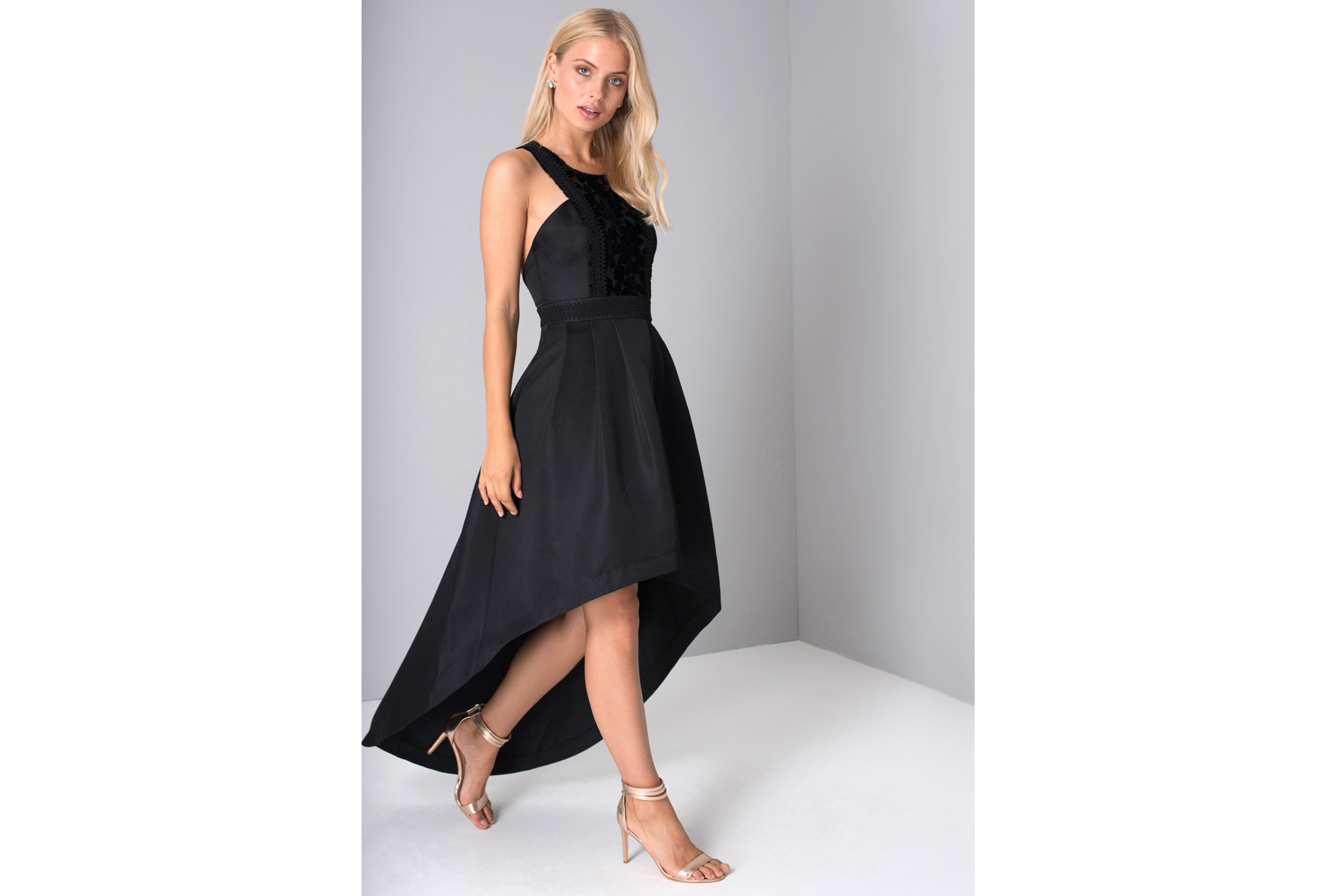 Chi Chi Jailan Dress, currently reduced to £39 from £68, and Kendall Heels, currently reduced to £20 from £27.99
Adrianna Papell One Shoulder Lace Jersey Dress, £170, John Lewis
4. Hitting the sweet spot at the Brits
A pastel palette dominated at the Brits, where singers like Dua Lipa, Rita Ora and Camila Cabello lived up to the pop princess epithet in voluminous ice-blue and candy-floss pink dresses.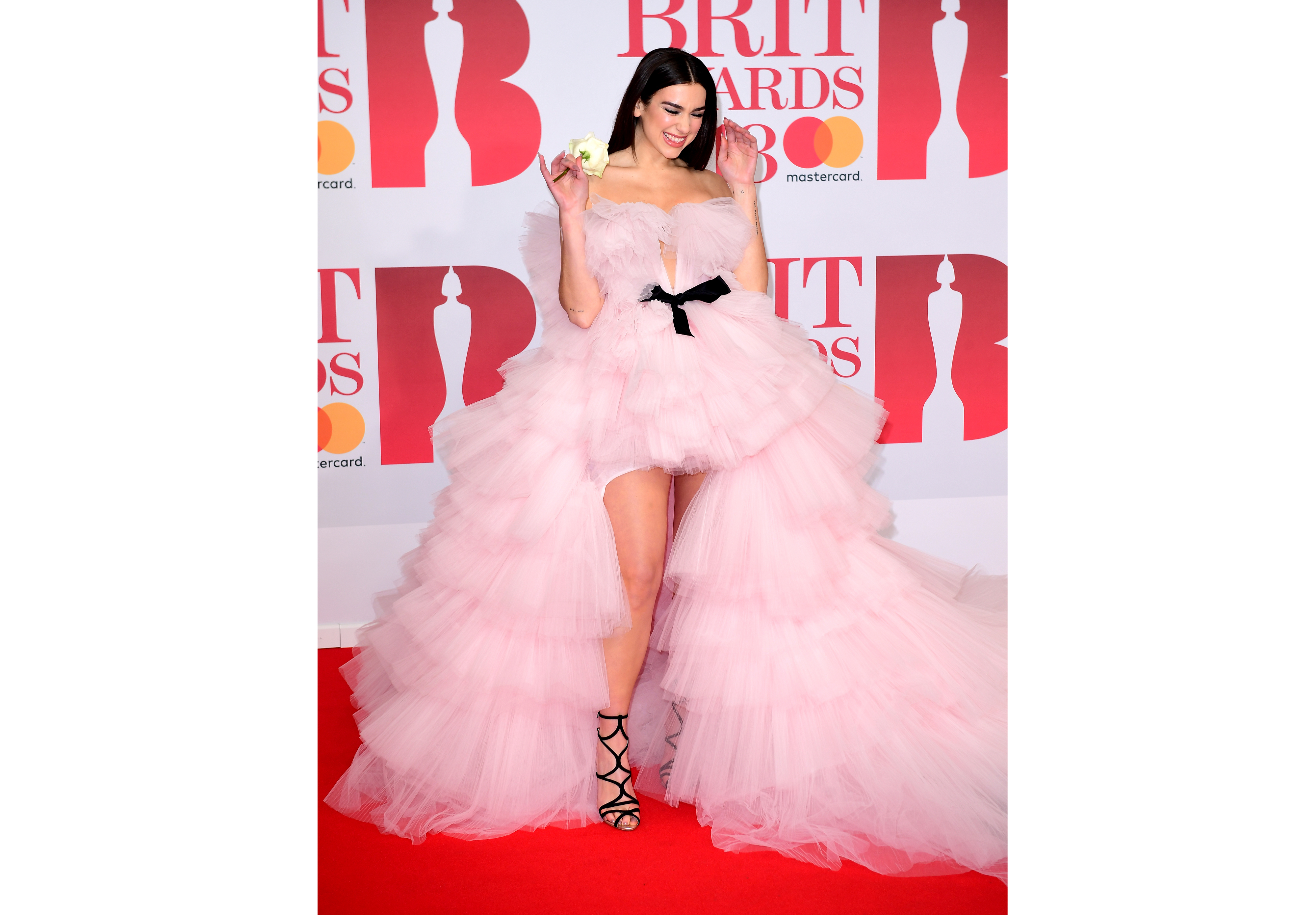 These sugary shades work beautifully for summer parties – a ruffled or rouched maxi dress makes a more practical real-world alternative to a massive meringue dress.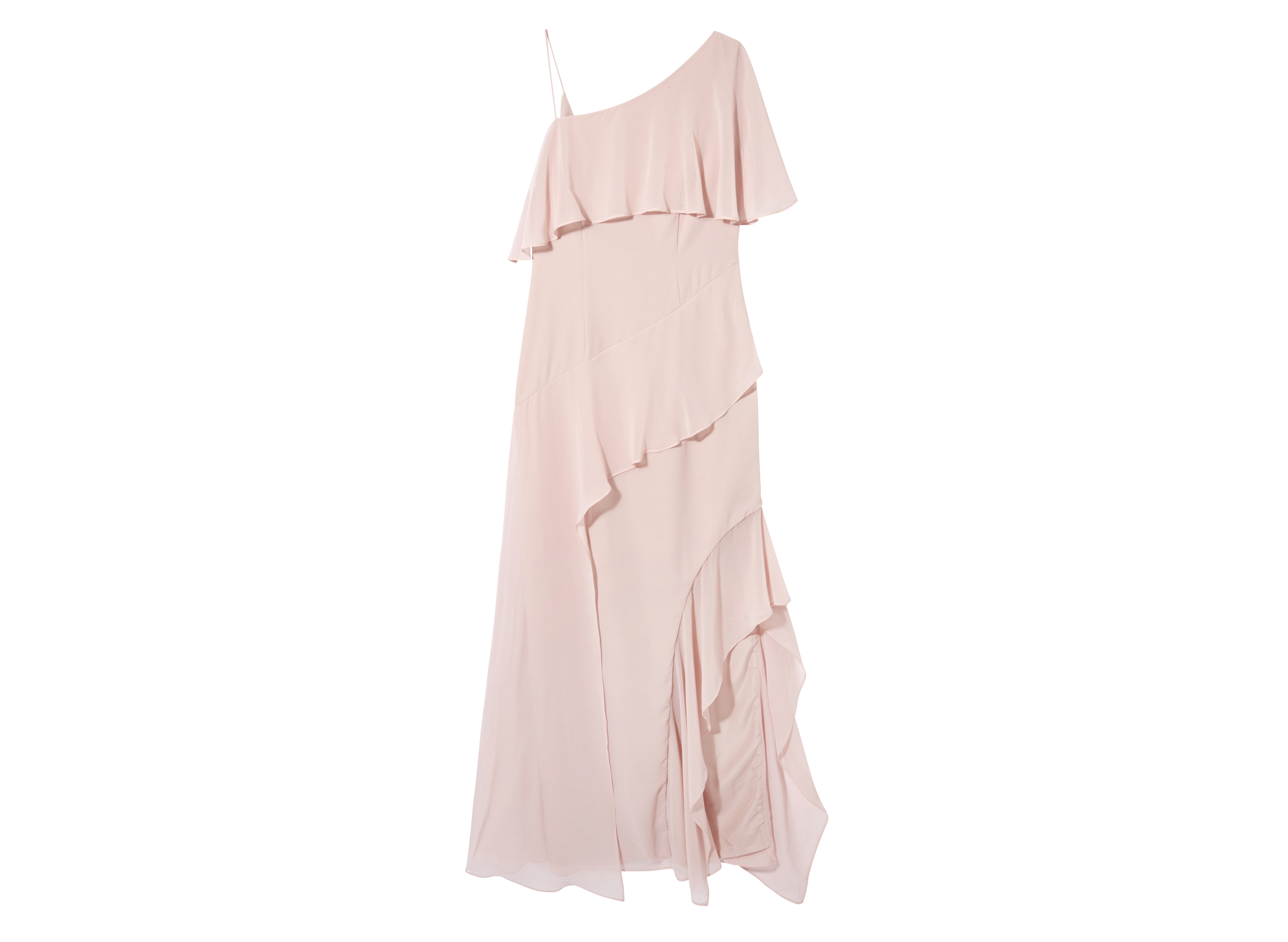 Keepsake Tiered Frill Maxi Dress, £150, House of Fraser (available mid March)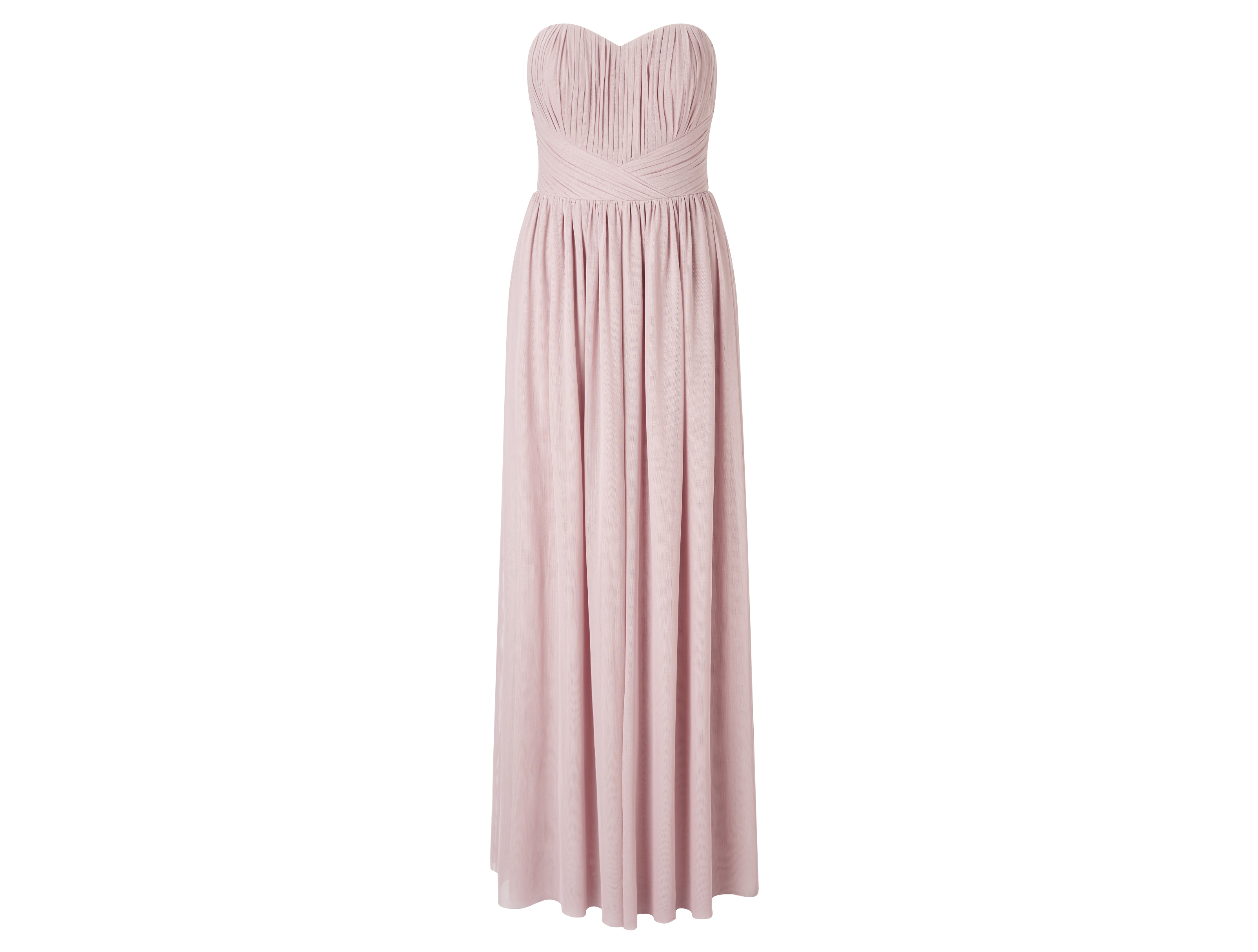 Lipsy Bella Multiway Maxi Dress in Dusky Rose, £78, Next
5. White hot at the Oscars
Rounding off the season in very chic fashion, the most stunning gowns at the Oscars came in either brilliant white (Laura Dern and Margot Robbie chose chic column dresses) or molten metallic fabrics (Jennifer Lawrence's figure-hugging number was best in show).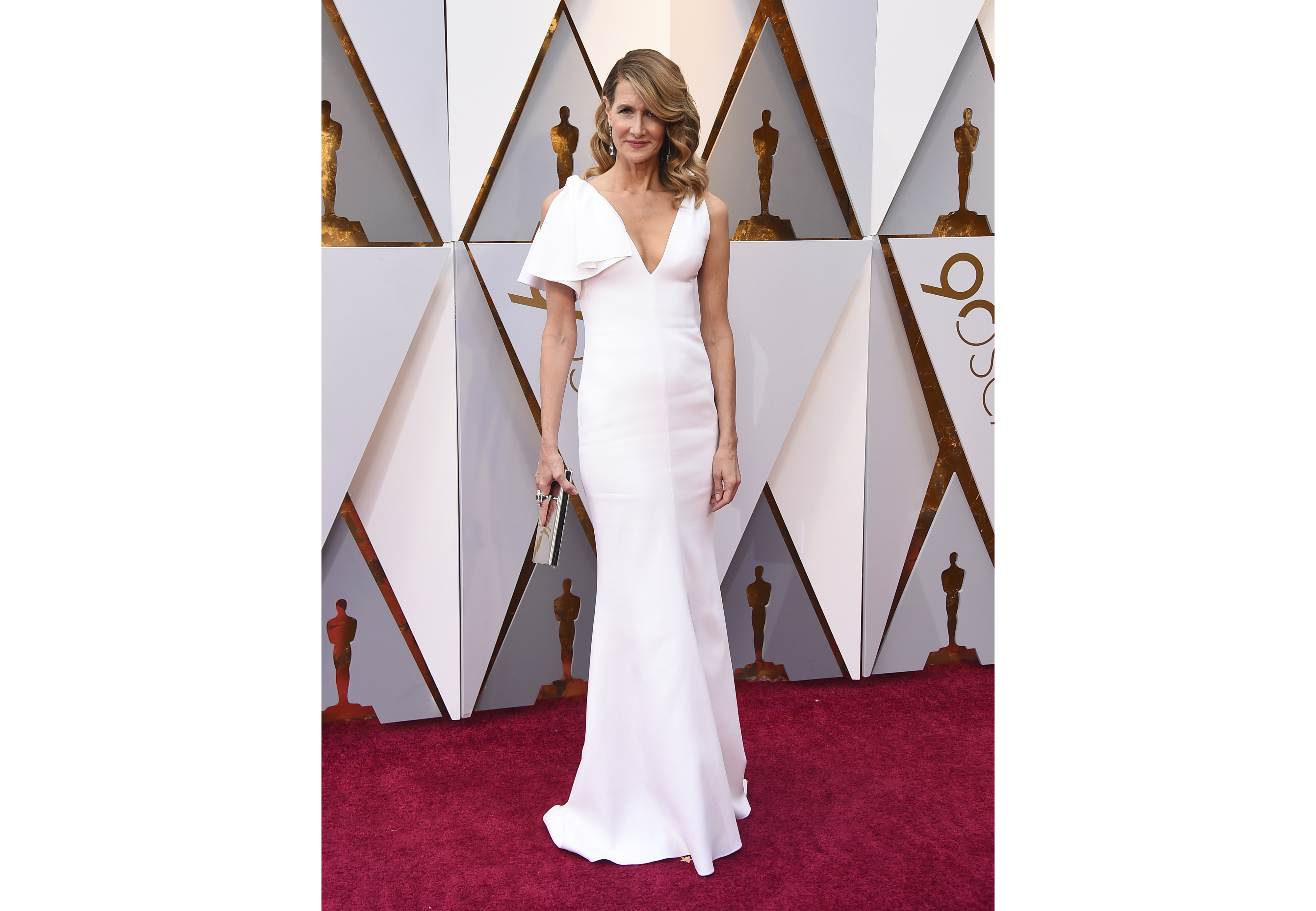 Asymmetric detailing adds interest to white cocktail dresses and lets you experiment with bright accessories and make-up, while a sequin-covered gown needs no adornment.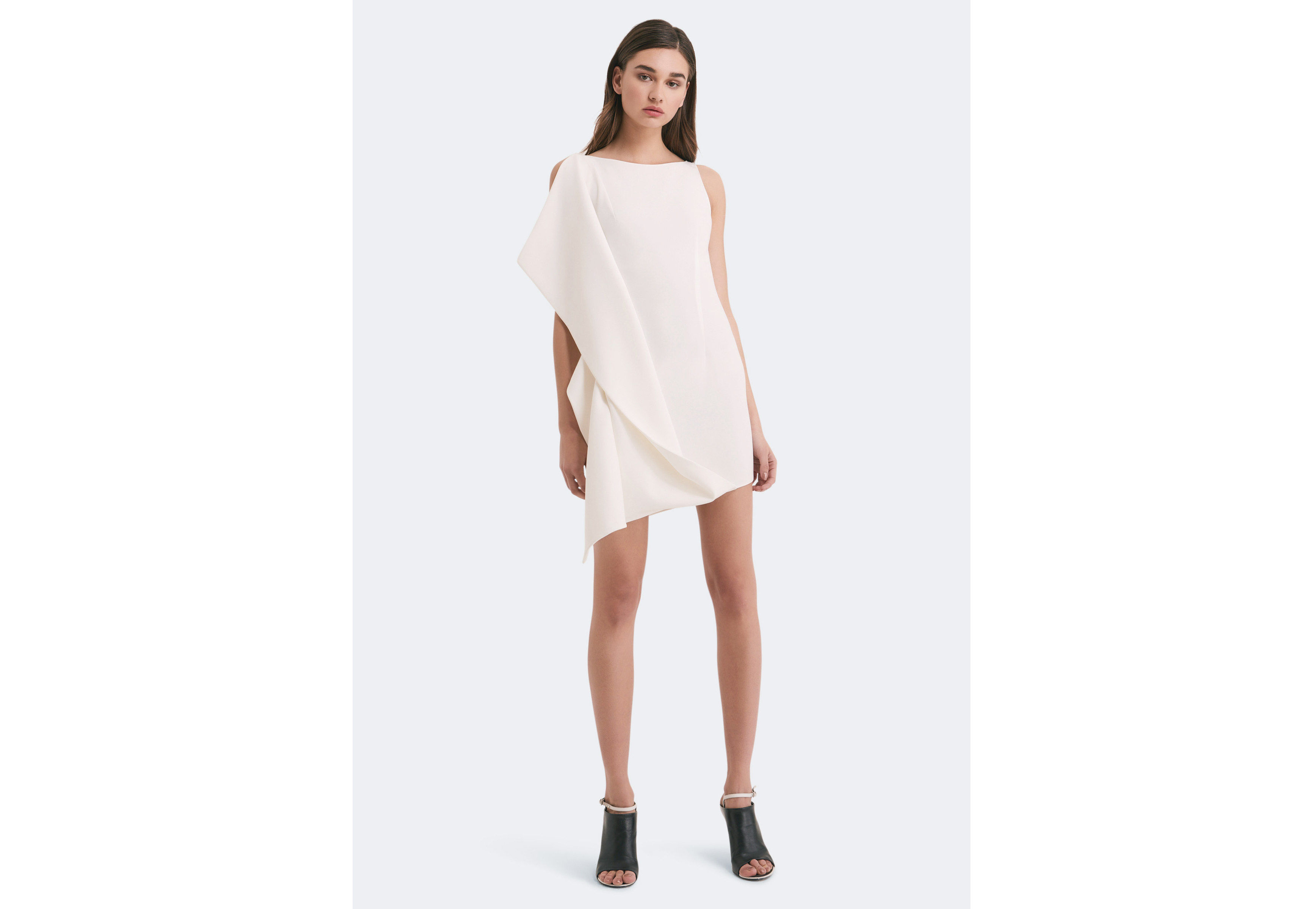 AQAQ Joan Asymmetric Mini Dress, currently reduced to £81 from £135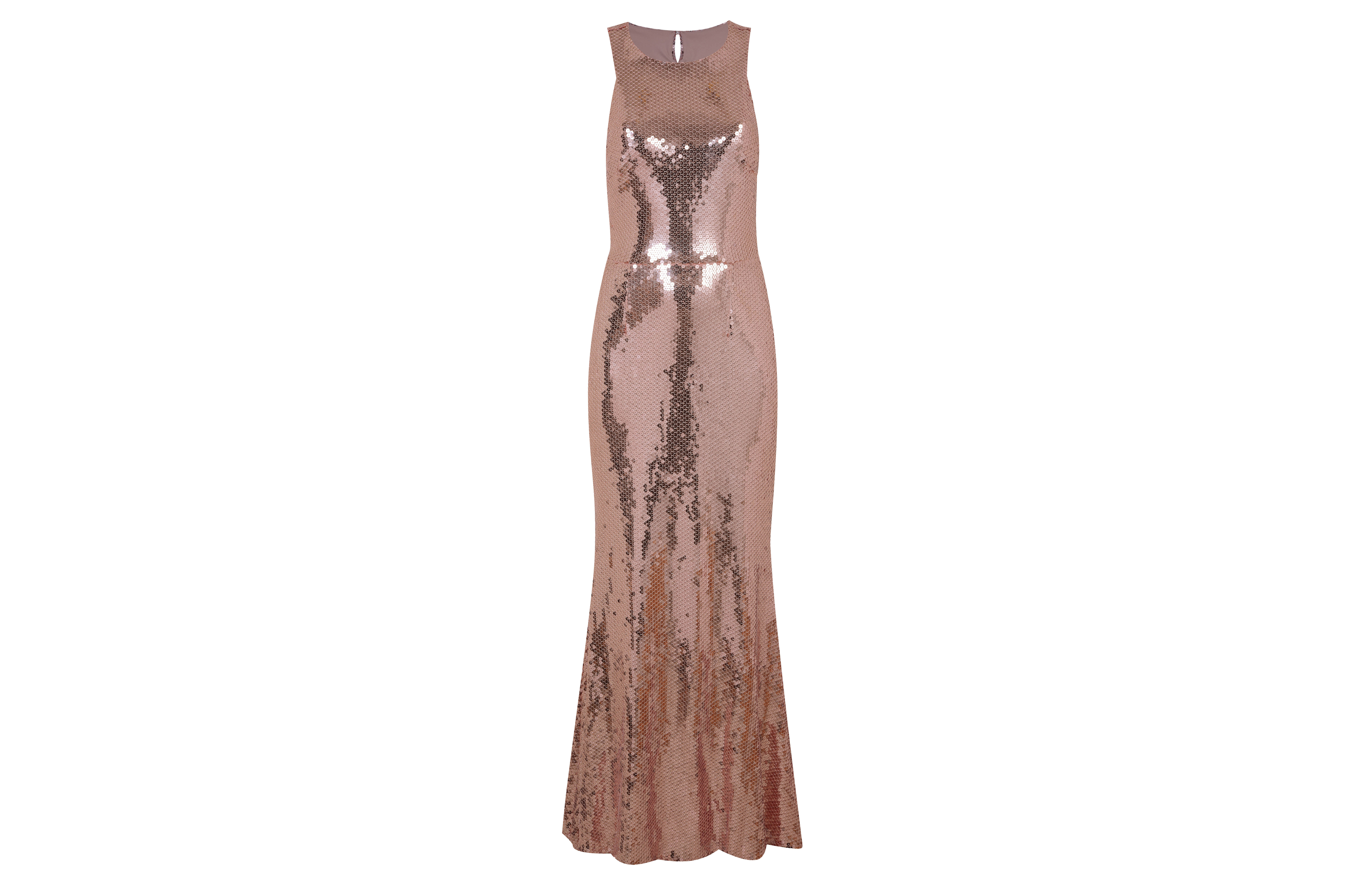 Debut Sequined Dress, £99, Debenhams (in store in May)