The last time we saw Emma Stone on the red carpet she was sporting the softly waved auburn locks that have become her trademark beauty look.
The 30-year-old has varied the colour and style of her tresses somewhat over the last few years, but has usually stayed roughly on the red/strawberry blonde spectrum. Until now that is.
Appearing at the Producers Guild Awards in Los Angeles, the star of The Favourite unveiled her most dramatic change yet, with deep chocolate brown hair swept into a half-up 'do.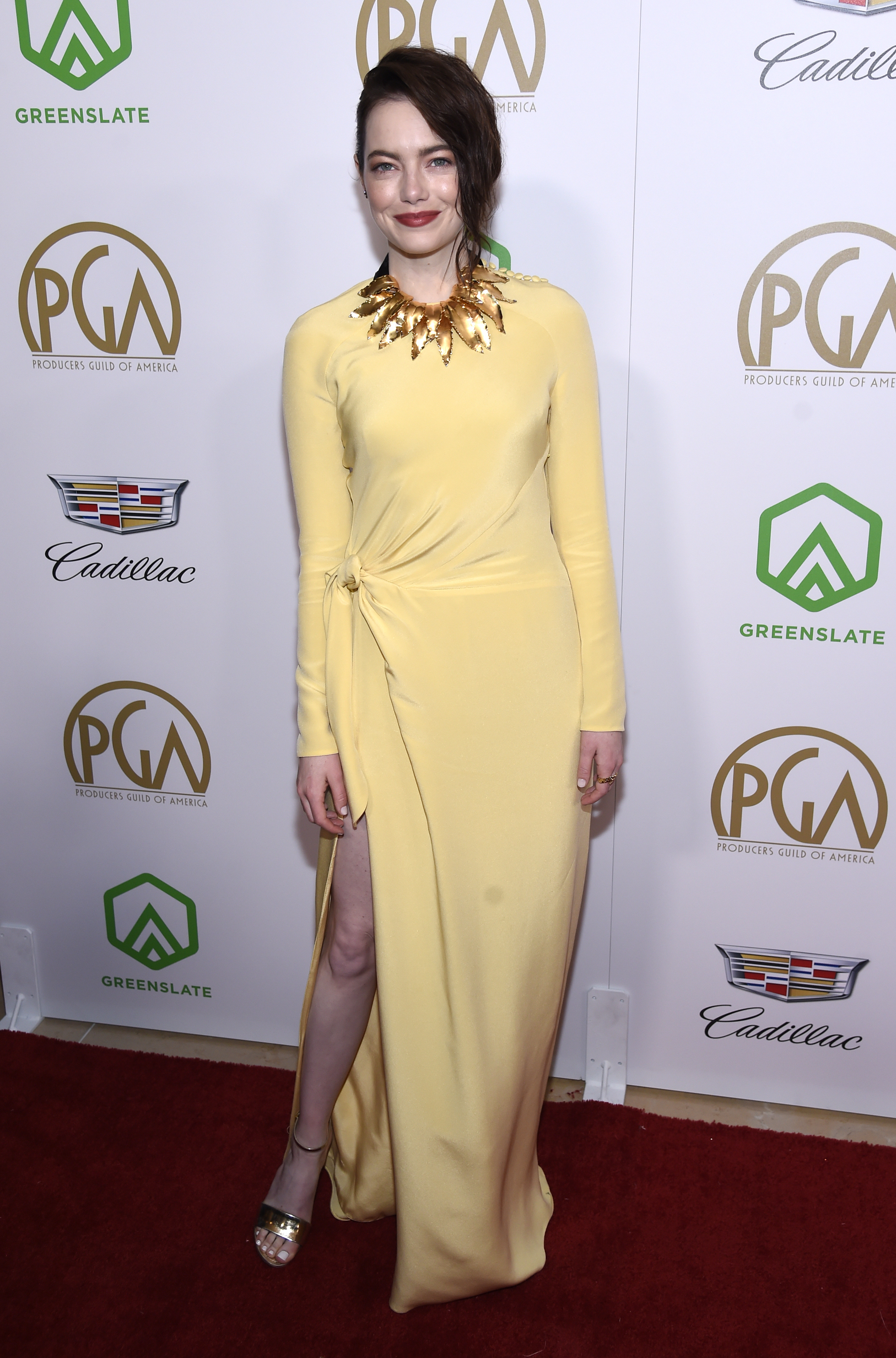 Teamed with a sherbet yellow long-sleeved dress, a gold statement necklace and dark red lip, it's a gorgeous look that totally suits Stone, especially with her porcelain skin and green eyes.
It's unclear whether the new 'do is for a role or if the actor just fancied a change, but it goes to show that just because you've got a signature style doesn't mean you have to stick with it forever.
However, when it comes to hair, there are a few factors to think about before you head to Boots and grab the first box dye that catches your eye.
"The at-home hair colour market is awash with colours but no hair experts so to wander down any aisle at the supermarket and choose a new hair colour would be rather daunting to me as a professional," says Jack Howard, colourist at Paul Edmonds for L'Oréal Professionnel.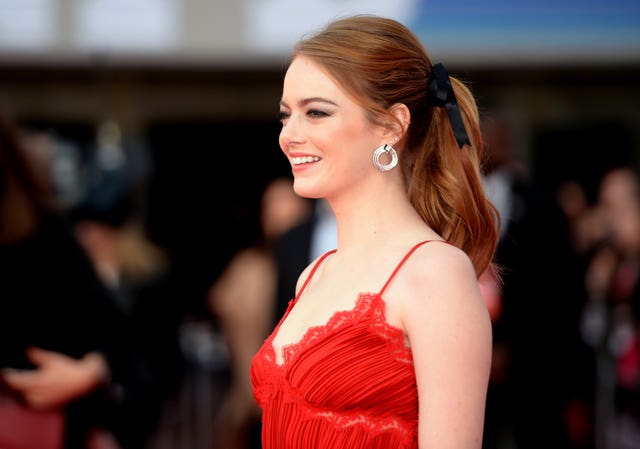 "There are so many things that could go wrong with at home hair colouring. Patchy colour, breakage, bad results… the list could go on!"
Feeling inspired by Stone's colour makeover? Here, Howard shares his advice
on eight things to consider before embarking on a dramatic hair colour overhaul…
1. Get a consultation
"Any change in hair colour should have a thorough consultation with a professional so we can manage your expectation and let you know what we think is achievable, as well as the total cost and length of journey.
"Many people don't often realise that getting to your perfect colour is a journey and can not be achieved in one hair appointment – and definitely not in one at-home box colour."
2. Your hair needs to be in good condition
"Colour changes always depend on the condition of the hair as the starting conversation.
"Although we have amazing colours and hair strengthening and bonding products which can be added during the colouration process, if the hair is not great we need to start working on the health before we start a colour change journey. Nothing looks worse than unhealthy, damaged, broken hair."
3. If your hair is black it will take longer to lighten
"If your hair is coloured black you will need more than one appointment and we are definitely looking at a long journey to go blonde – you would need to think about being golden and copper part of the way through this service.
"Black to red, as long as your hair is naturally black, this one is pretty simple and I would recommend having this done in one salon visit. Black to brunette again is not too difficult and could be done in one visit."
4. If your hair is red it's easier to go dark than light
"Red to brunette would be achievable in an appointment as long as the customer is okay with being a warmer brown rather than cooler tones.
"Red to black is simple in one sitting and you should end up being a sultry dark-haired customer.
"But red to blonde is much harder and depends on the shade of red you are and how blonde you want to be."
5. Brunettes have lots of options
"Brunette to red or black is again very simple and can be done in one sitting.
"Brunette to blonde is all dependent on your shade of brunette and your required shade of blonde – you could be in a new colour spectrum with one to two appointments."
6. Blondes, make sure you are prepared to relinquish your natural hue
"A natural blonde can go any of these shades as you are basically going darker, so a few expert rules and tricks and a new colour is yours. Getting back to your natural colour again is far more complicated though."
7. It doesn't have to 'suit' your skin tone
"There was a time when skin colour always came into the equation but when people are looking at extreme changes quite often it becomes statement hair and that doesn't follow the same rules!"
8. Remember there will be upkeep involved with your new colour
"For me, whenever considering a colour change, I like to advise clients of ongoing cost, upkeep and time commitment so that there is a general overview of what it means to change your colour and keep your desired new shade."
- Press Association