Think London Fashion Week is all about models on a catwalk? Think again, because in fact the most exciting fashion choices are often seen on the street.
There is an unavoidable pressure on those going to LFW to look amazing. Whilst everyone pushes the boat out to represent their own individual style, each season you can see similar trends popping up.
Here are some of the biggest and best street style trends we spied in London this weekend.
1. Bold colours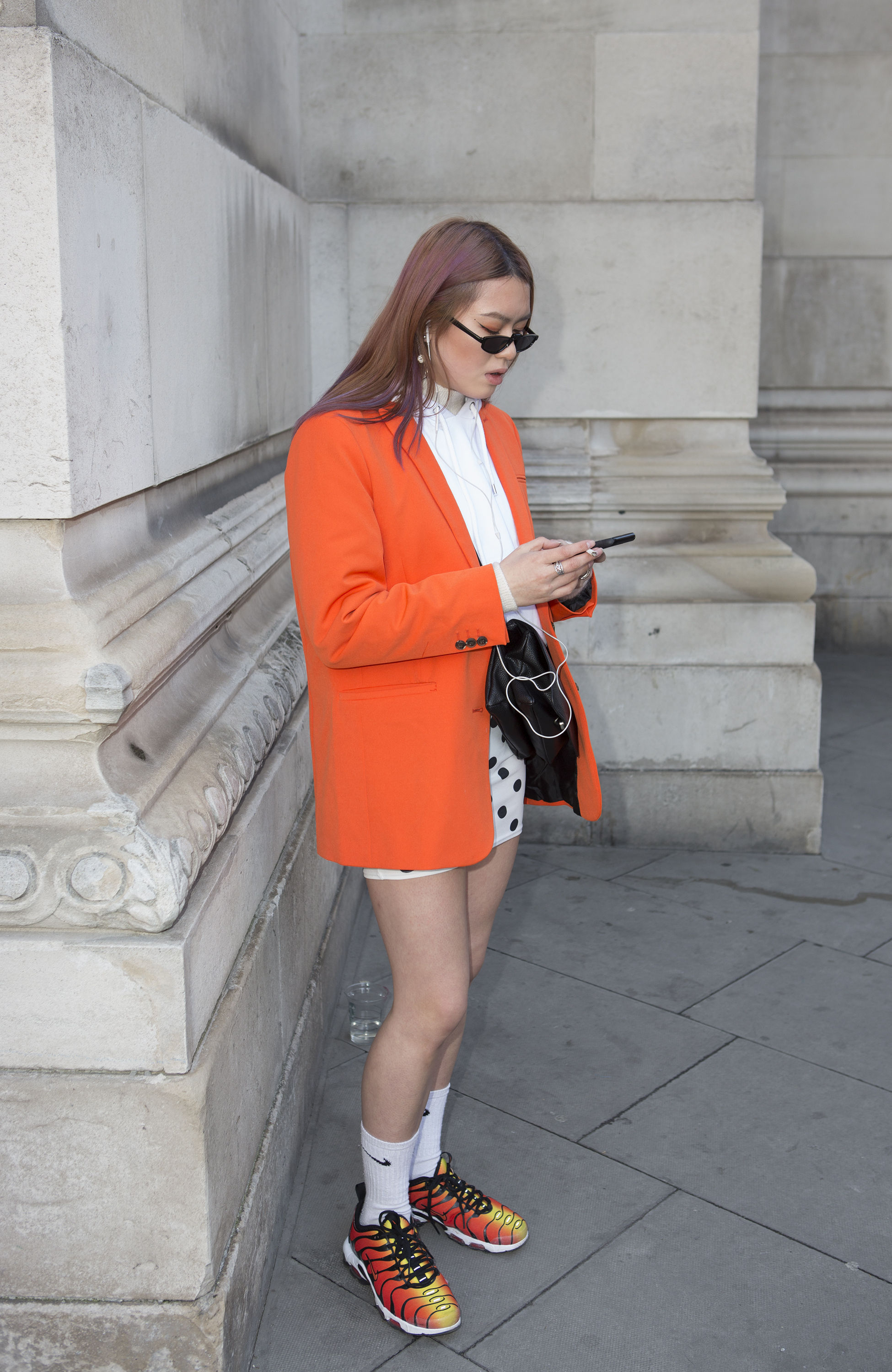 Despite the chilly temperatures, the sun actually decided to grace fashion week with its presence. This seems to have had a huge impact on what people wore, as practically everyone was wearing bright colours. Think electric blues, vibrant pinks and sunny yellows – all colours of the rainbow.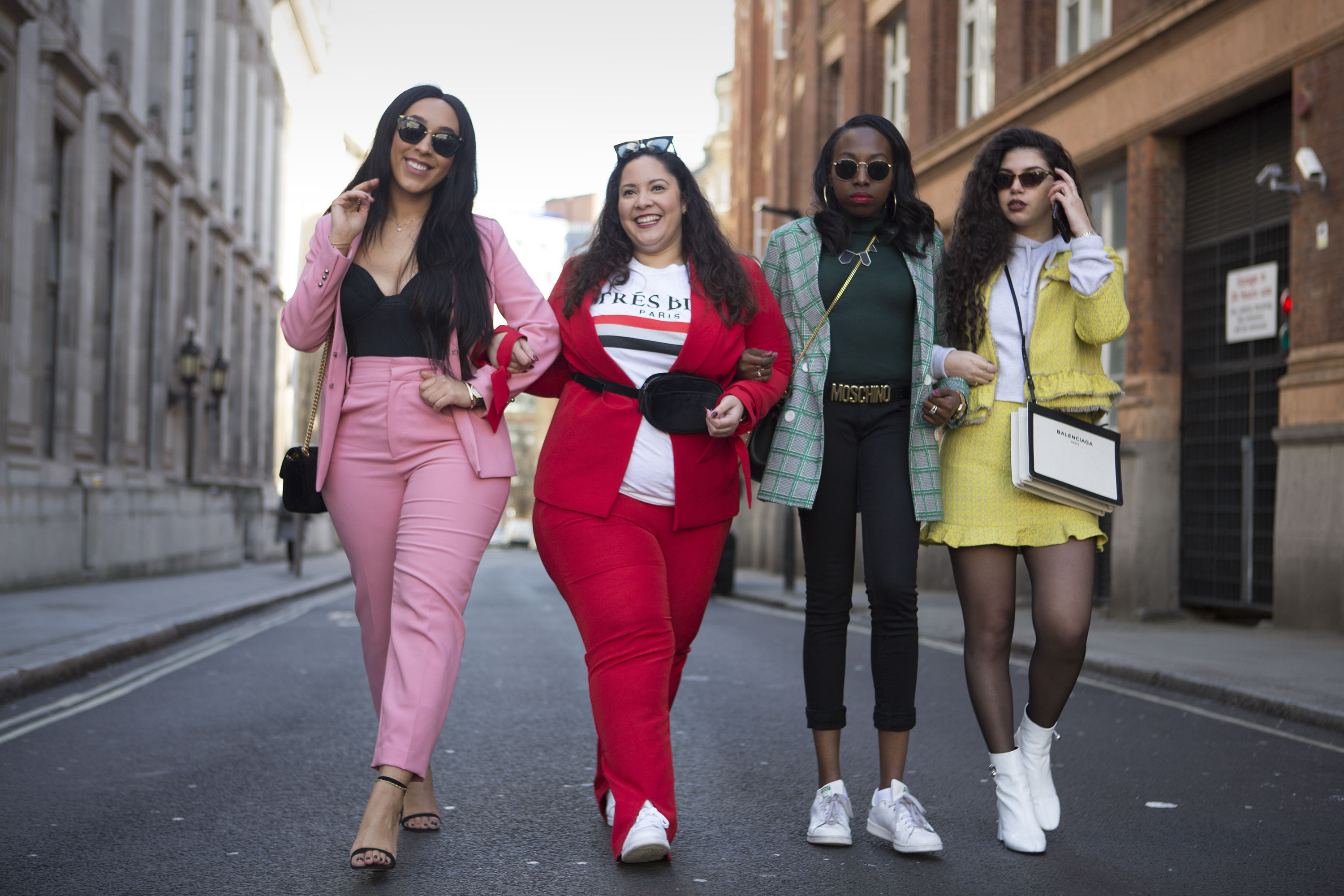 Often fashion is associated with sombre, all-black outfits, so it was a refreshing change to see such fun, bright splashes of colour on the streets around the show venues.
2. Long, floaty dresses
The front rows were packed with leggy women wearing long, chiffon floaty dresses. Sure, it's not exactly the most practical of choices in the middle of February, but it still looked pretty cool.
These maxi-dresses more often than not came in clashing patterns and bright colours – bonus points to those who combined two street style trends in one.
3. All red everything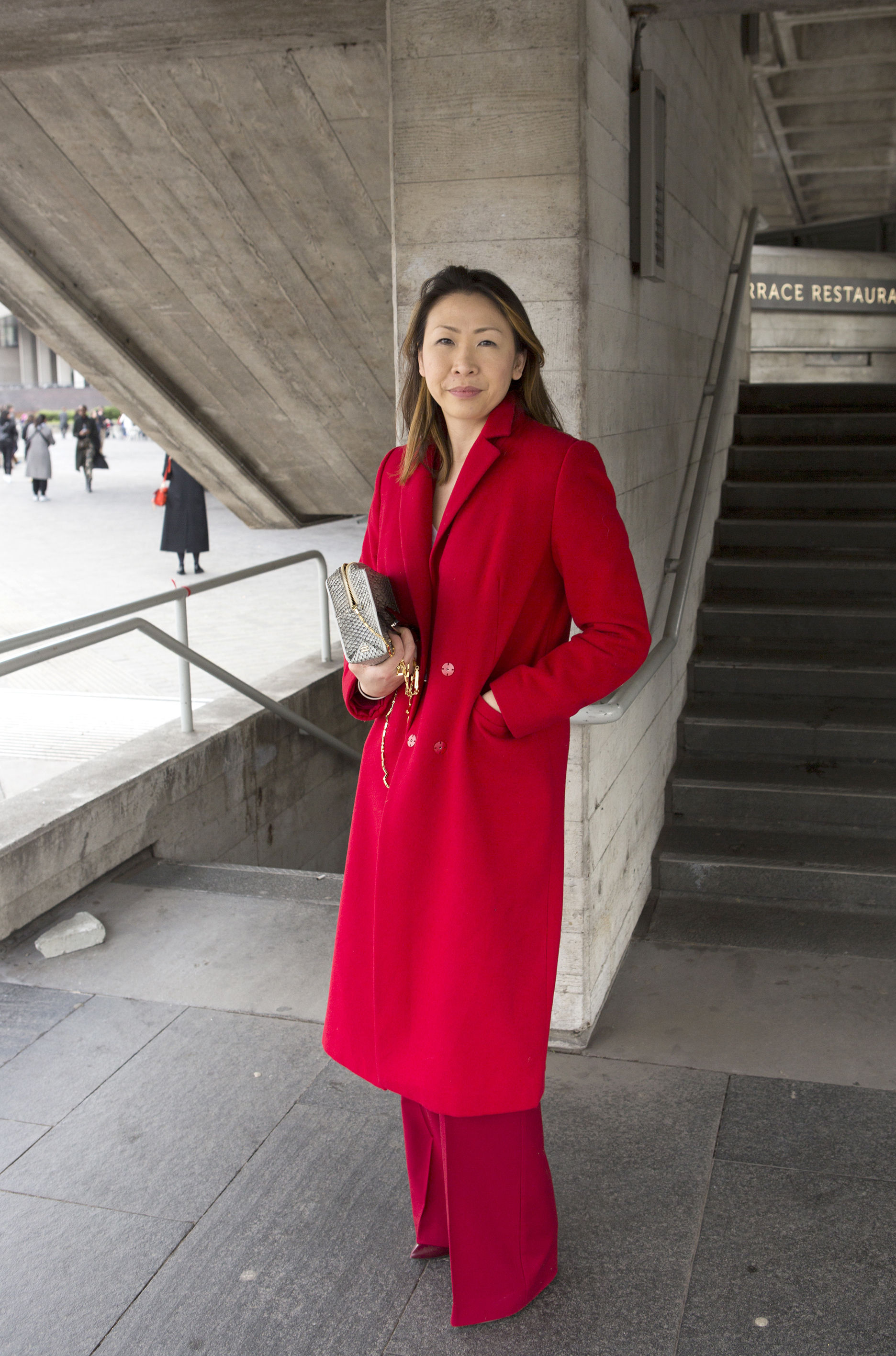 Colour blocking is nothing particularly new in fashion, but this season everyone had the same idea of which colour to pick – red.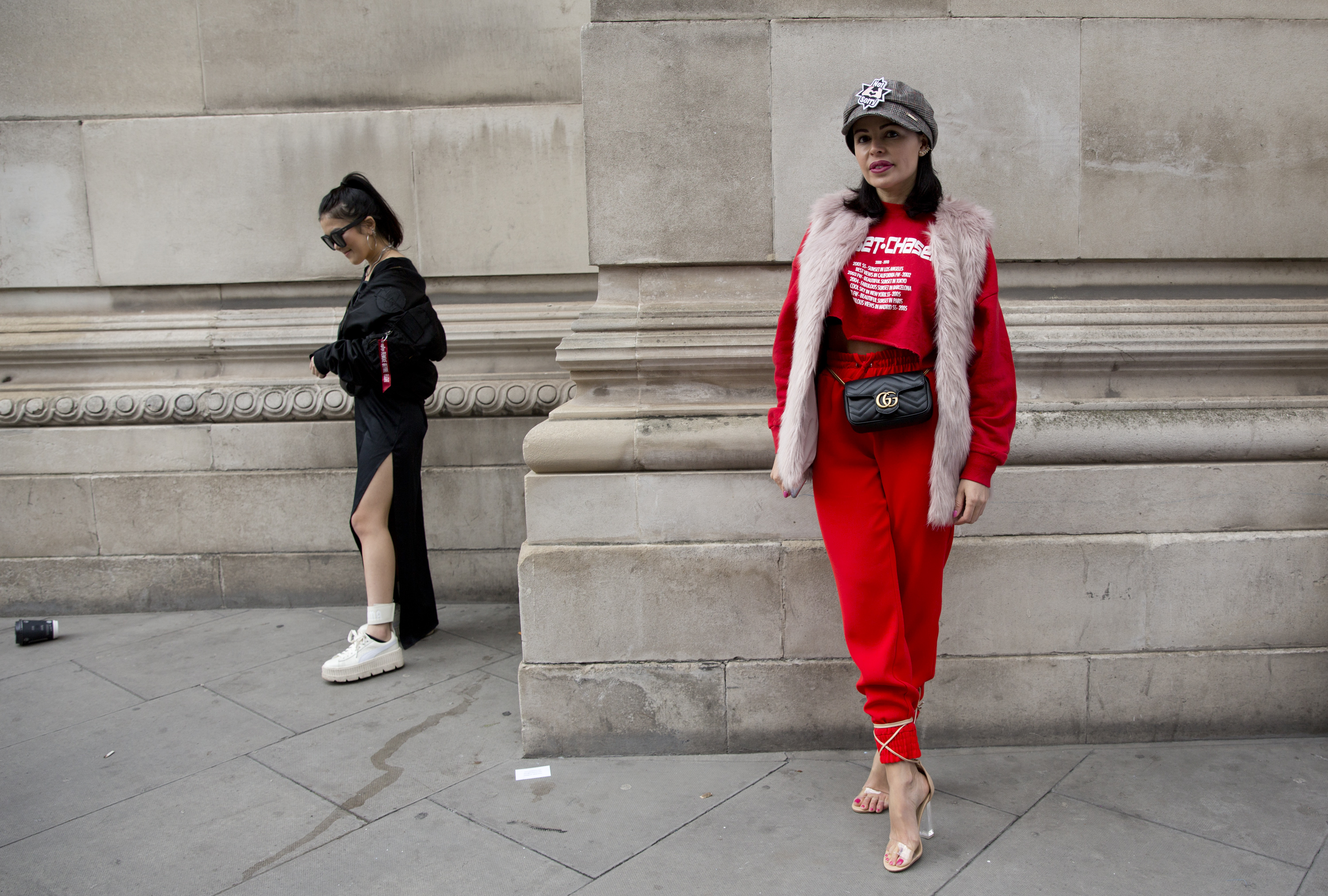 Luckily, this trend is a pretty easy one to copy yourself; just pick out anything red in your wardrobe and you're good to go. The best thing is it doesn't even really matter if the colours don't match – that makes it look even cooler.
4. Coats over shoulders
For some strange reason, the fashion crowd appears to have forgotten how to put a coat on properly. Either that, or there's some style secret that we've completely missed out on.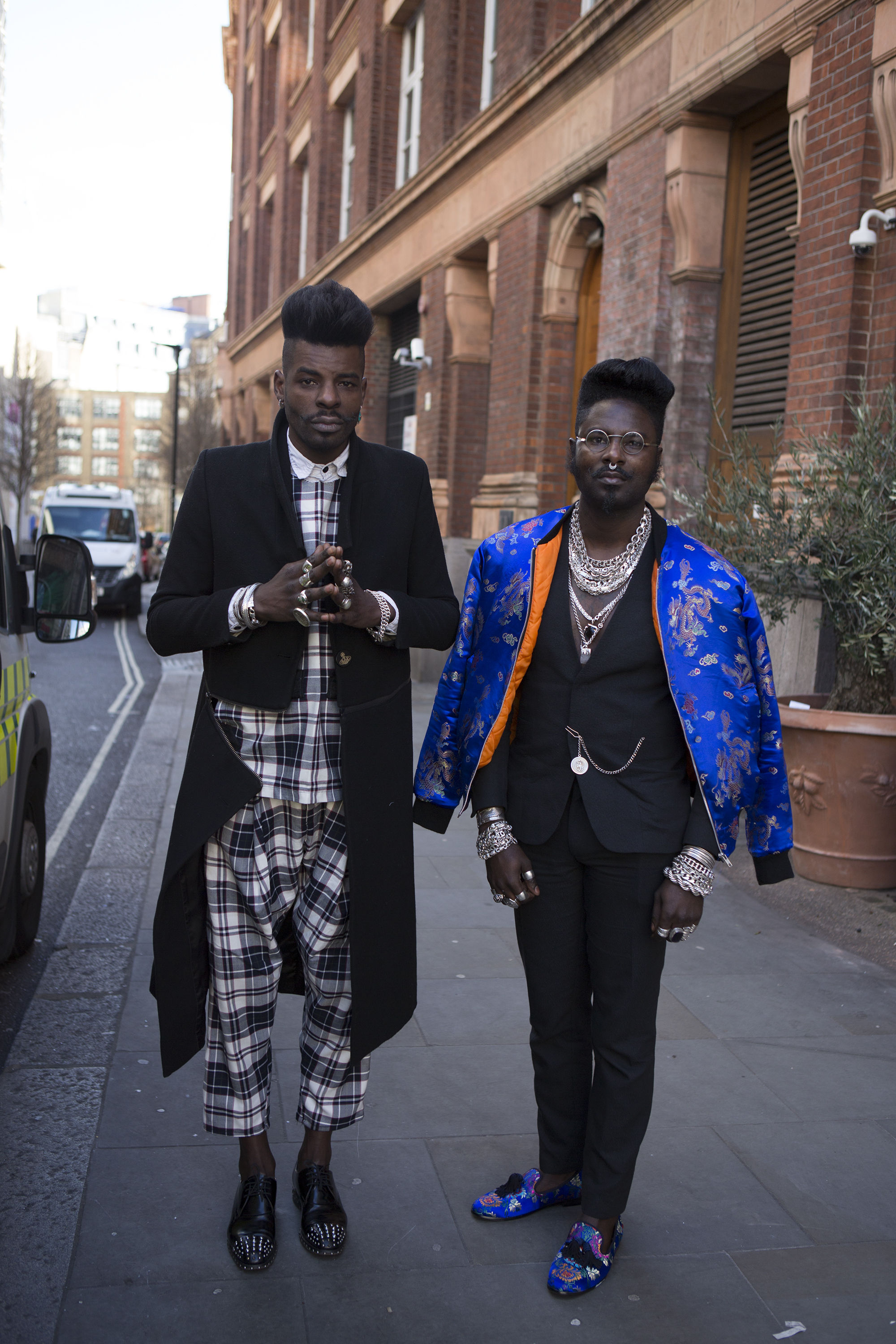 Instead of putting their arms through the sleeves of their jackets, this LFW you were more likely to see fashionistas with their coat draped over their shoulders. We admit it looks very Parisian, but we can't imagine it's particularly warm or functional.
5. Bum bags over your body
We're not sure why people in the world of fashion feel the need to wear normal items in a different way, but that seems to be an overwhelming trend at LFW.
Take the humble bum bag. Whilst you and I might wear it around our hips, that's clearly not the coolest thing to do. If you really want to show off your style credentials, you should sling your favourite fanny pack over one shoulder. Apparently.