Decor has always been influenced by looks from around the world, and currently, all eyes are turned to the East.
You can choose from Chinese style – renowned for its glossy, lacquered furniture, delicate patterns and glowing colours – or more sultry Moroccan 'souk' style, with its earthy shades enlivened by Moorish patterns on tiles and fabrics.
"Both the interiors and fashion worlds are looking East this season, with the emergence of some distinctively Oriental designs," says Nadia McCowan Hill, Wayfair's resident style advisor. "You can make a style statement; choose a chinoiserie-inspired wallpaper featuring anything from ornate dragons to delicate cherry blossoms. A hand-painted lacquered cabinet emblazoned with birds and butterflies makes a strong focal piece, or go for furniture with bamboo-style legs, your passport to the season's most exotic trend.
"If muted neutrals and a chilled vibe is more to your taste, conjure your own Moroccan sanctuary," she suggests. "Shades can range from rich golden browns to golden desert sand, but red, orange, deep blues and greens also feature in intricate tiled patterns. With low seating, grouped around a coffee table, rugs, wall hangings and an abundance of lanterns, you'll capture the essence of souk style."
Let East meet West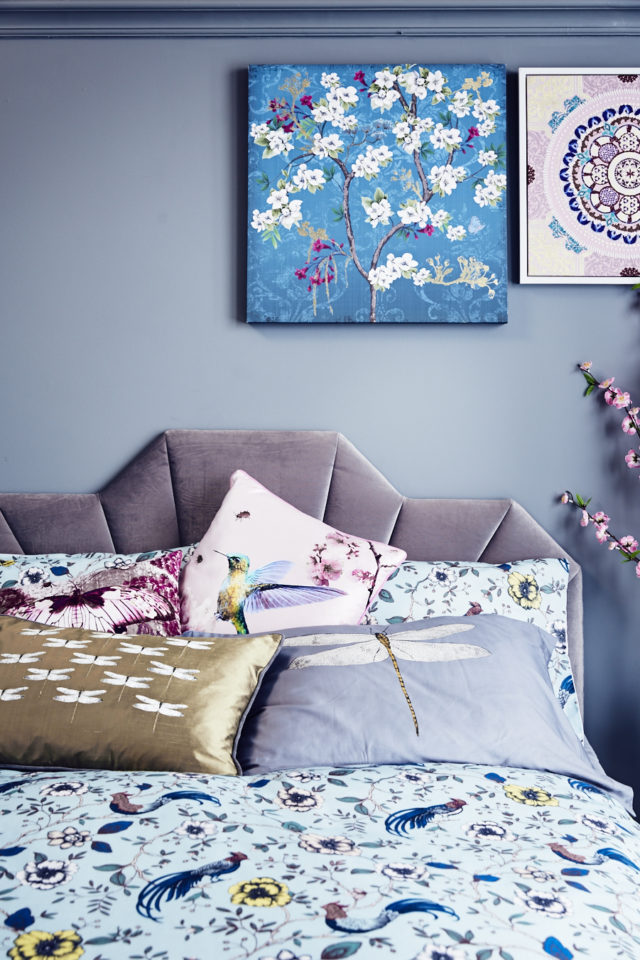 "In bold contrast to the understated, our Eastern Palace decor collection is a grand alternative to minimalism," says Jason Masterton–Copley, head of design, Very. "An arresting mix of oriental prints and Persian motifs come together with velvet textures, fretwork and opulent metallics, to demonstrate that more can be more.
"Think rich dark tones, such as reds, deep violets and pinks, teals, chocolate and cherry, creating a look of extravagance in the home," he adds. "Pinky peach and dusted mint stand out as ideal accents for soft furnishings, as do blossom and oriental bird prints, which are all paired with warm gold or copper to complement the look."
Symmetry is a key principle in Eastern-style rooms; a pair of objects is visually pleasing to the eye. Create a chic feature corner with two Tiffany Fabric Accent Chair, currently reduced to £119 from £249 and available in a range of sumptuous colours, and accessorise with Eastern-style cushions and an Ideal Home Scratched Copper Decorative Vase, £22.99, all from Very.

Make Moroccan magic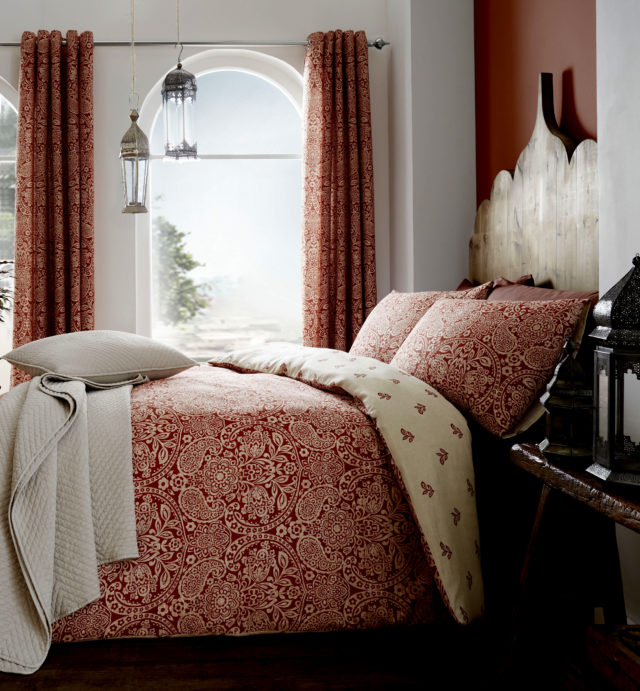 "Moroccan-inspired homeware is perfect for adding a dash of flavour to an interior. Embracing a kaleidoscope of colour and ornate detailing, it's a maximalist's dream," says McCowan Hill.
"Channel the bright bohemian qualities of a Marrakech souk, by opting for an abundance of cushions embellished with tassels and sequins, or opt for textured Berber-style rugs to add a luxe layer under foot," she suggests.
"Twinkling lanterns, tapestry-style wall hangings and ornately carved furniture are other hallmarks of this bold, beautiful and distinctly global trend."

- Press Association