Since being crowned Queen of the Jungle at the end of last year, Georgia 'Toff' Toffolo has gone from strength to strength – joining the This Morning family as a showbiz reporter, becoming a columnist for the Sunday Times Style and winning our hearts when she revealed she's been struggling with acne for years.
Now, the 23-year-old has achieved another career first, starring in a fashion campaign with Very.
Appropriately themed #everydaylifegoals, the shoot features clothes handpicked by Toff from the brand's spring collection.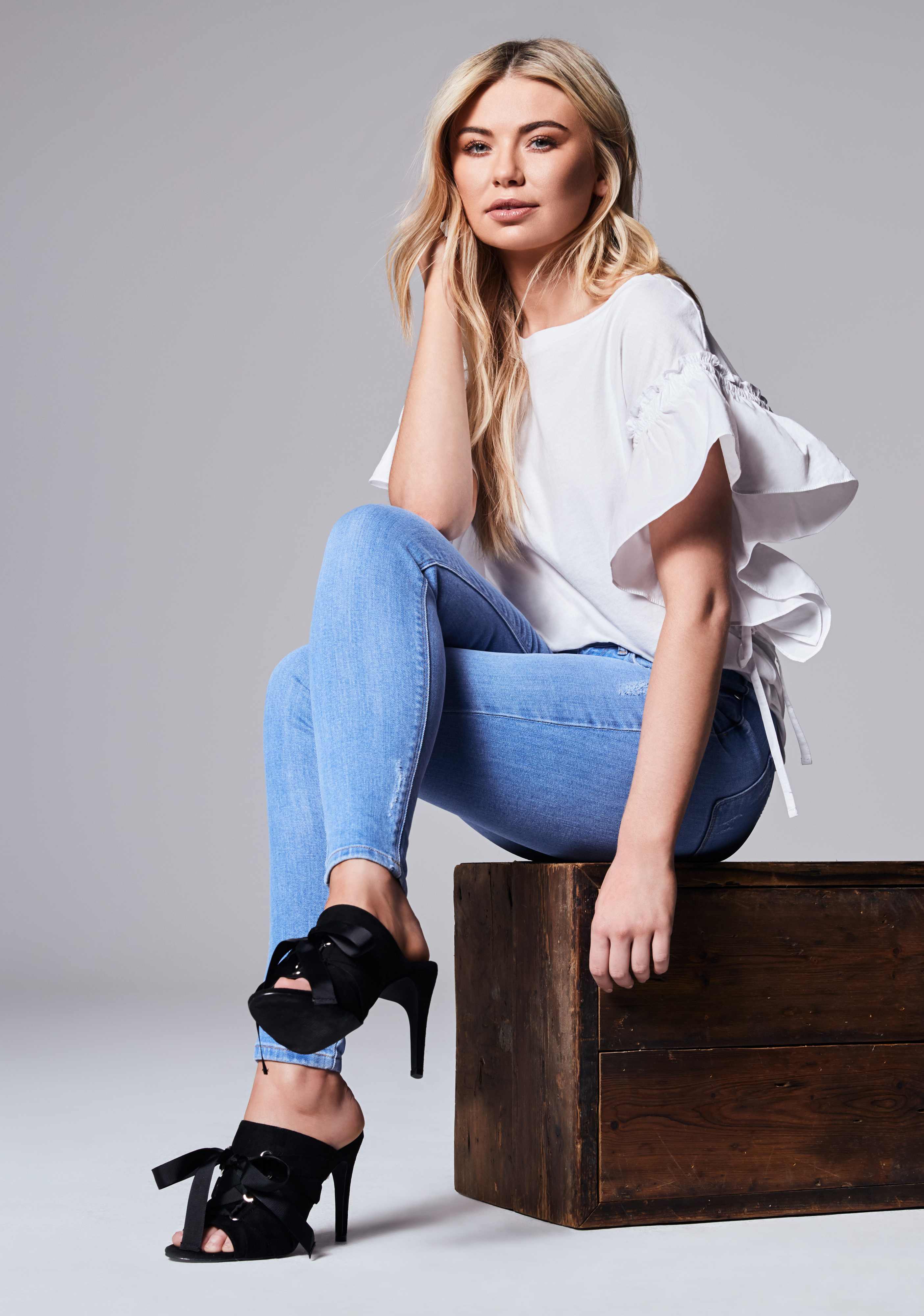 "We went for looks which were young, girly, feminine and cute – which is totally my style – and then I pushed myself to also shoot more trend lead pieces," she says. "I think the pictures are great and can't wait to see everyone's reactions to them."
Here, the bubbly blonde tells us about the new campaign, her personal style and why her ambitions for the future go beyond fashion and TV…
What are your #everydaylifegoals?
My everyday life goal is to belly laugh every single day. I am by nature a jolly and positive person but I think everyone should laugh like this every day.
What were your favourite looks from the collection?
It is really tricky to choose my favourite looks from the collection as I loved them all but I think I would go for the pink floral print dress worn with the black suede boots. You couldn't tell from the hanger what the dress would look like but as soon as I put it on I loved it. The shape is so flattering and I love the pink colour, the boots gave it a really cool edge. I also loved the pink tailored trousers with the white oversized shirt. I am obsessed with pink this season and the look was so flattering I ended up sticking it in my suitcase and taking it to LA!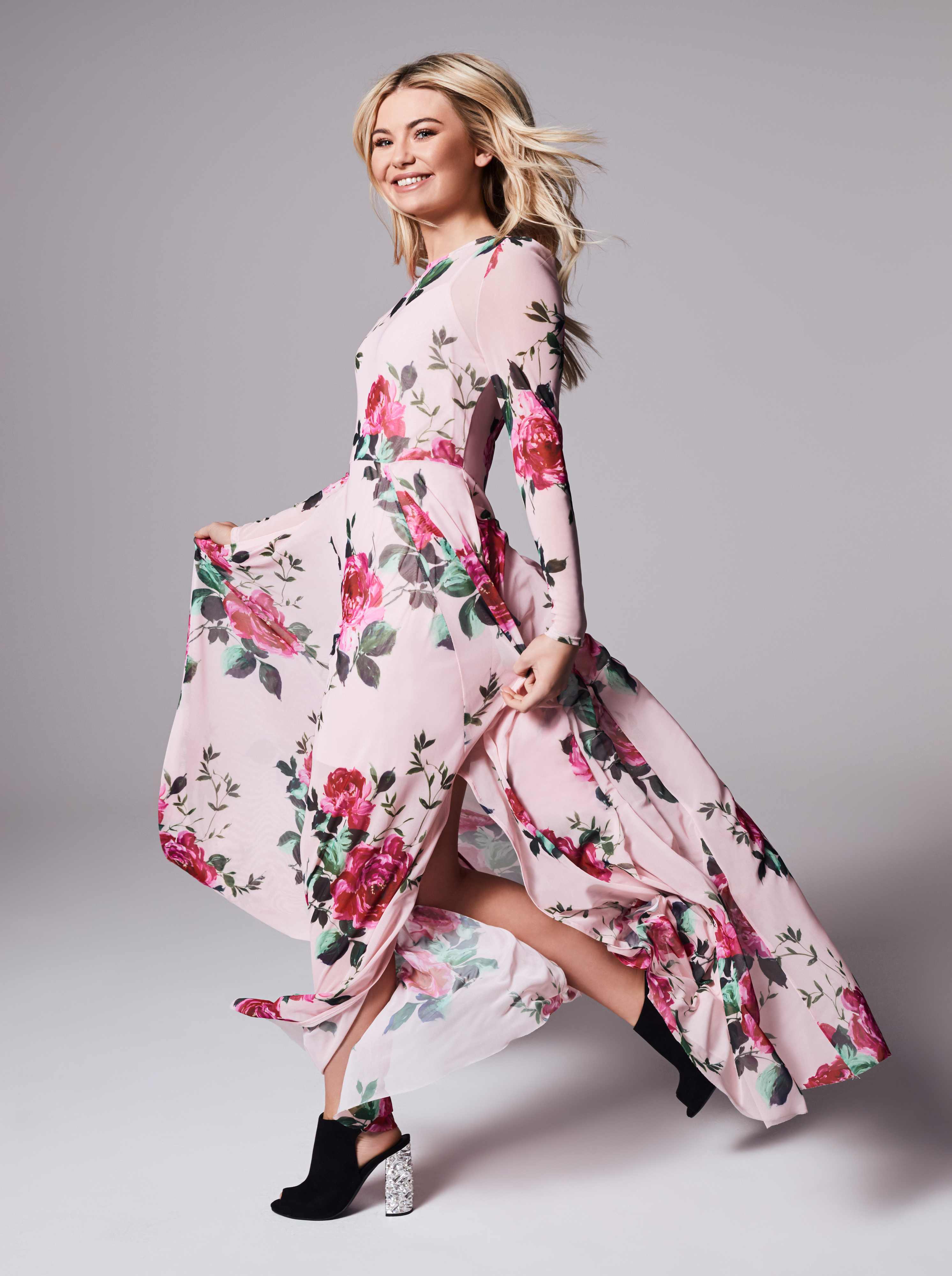 How would you describe your style?
My style is usually classic and quite girly and I like fun and pretty styles, but sometimes I do like to experiment more with pieces which are on trend.
Who is your style icon?
My style icon is Olivia Palermo, she always looks amazing and her style is so chic.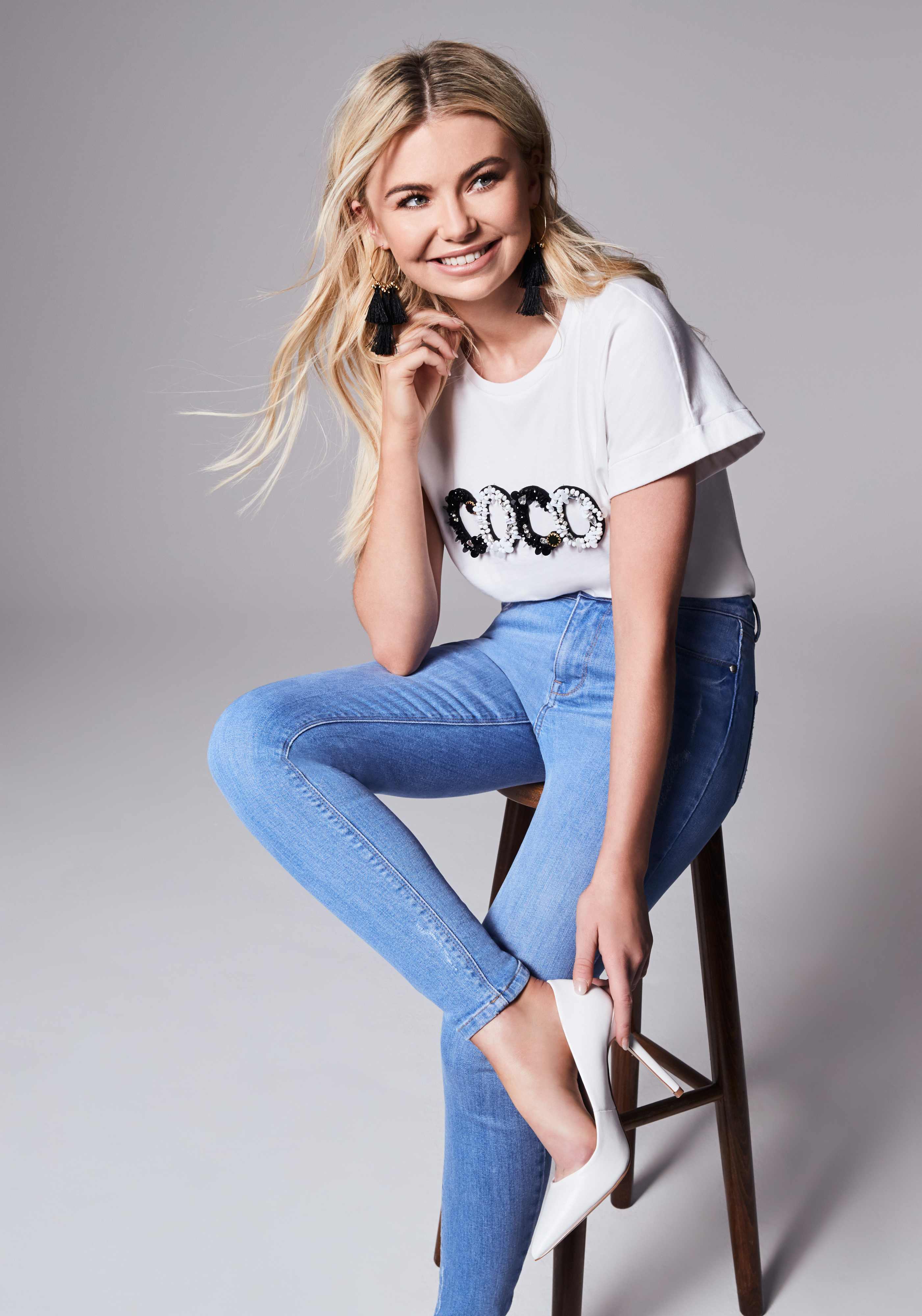 What is the best piece of style advice you have received?
The best piece of style advice I have received came from my granny who said, "If in doubt always wear something classic. Classic never goes out of style!"
You have recently been in LA for the Oscars what do you think of the style out there?
LA style is much more laid back apart from the red carpet which was absolutely stunning this year. I adored all the pastel dresses, everyone looked amazing.
What are the staples every girl should have in their wardrobe this summer?
I love wearing espadrille wedges in the summer, I am quite short so love shoes with a heel but you need something super comfortable when you are running around as much as me. I also think everyone should have a cute white dress in their summer wardrobe something simple which can be dressed up or down. And finally a great hat to keep the sun off your face!
What is your ideal date night outfit?
I love wearing a dress on a date and from the Very collection I would choose the pastel blue frill and lace detail dress, and wear it with an amazing pair of classic pointed stilettos.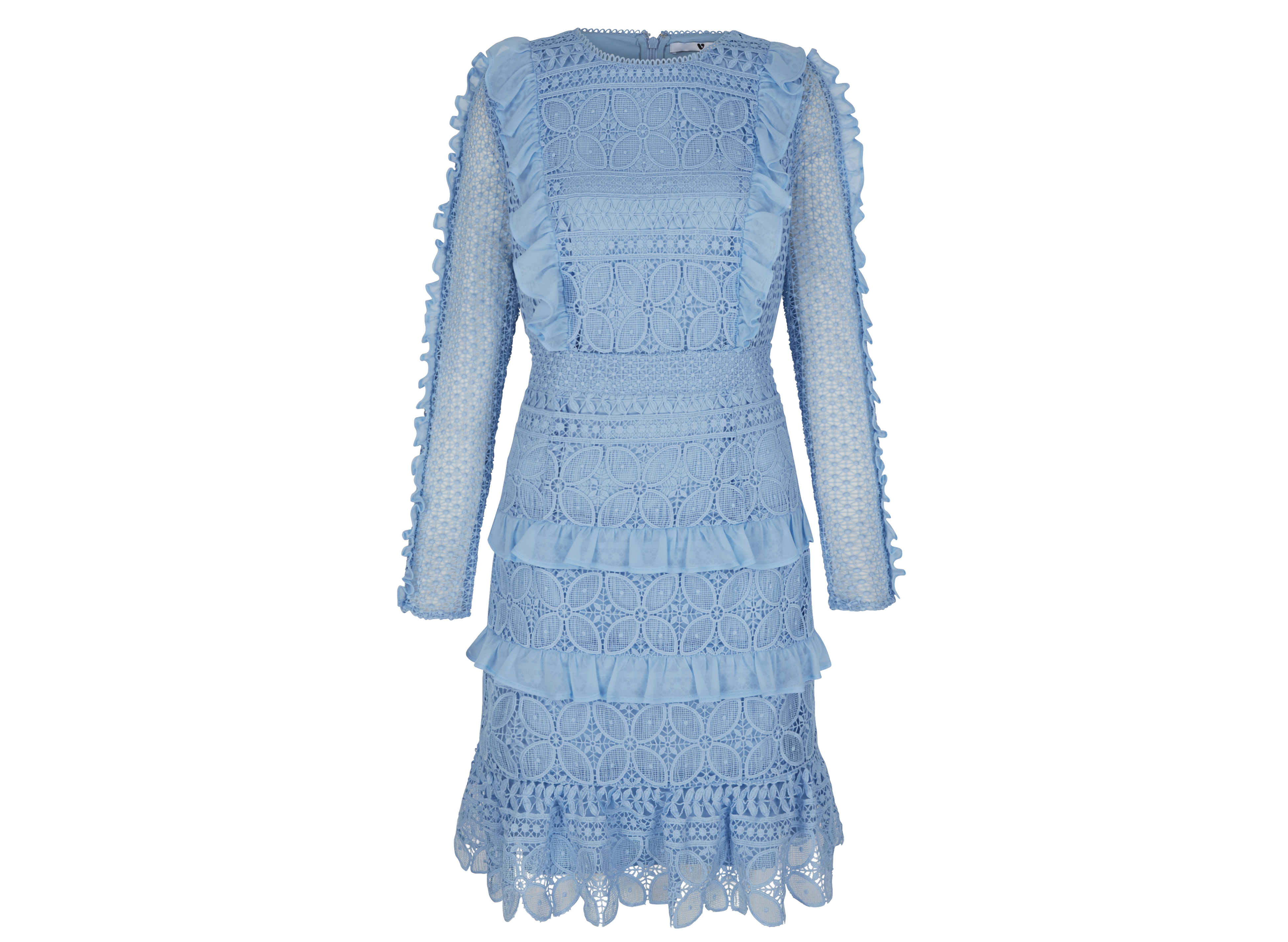 How do you relax with your busy schedule?
I actually relax by going shopping! When we had a couple of hours of downtime in LA I just wanted to hit the shops, and when I first came out of the jungle, one of the first things I did was go into all the shops on the Kings Road. Shopping is just how I relax and unwind.
Since winning I'm A Celebrity and becoming a regular on This Morning you have become a household name, did you always aspire to be famous?
I am really ambitious but haven't always aspired to be famous. Growing up I actually wanted to be a barrister but I'm so lucky to have had so many amazing opportunities and I am having so much fun! I love being on This Morning, writing my column for the Sunday Times Style and shooting for Very, it is all really exciting. In the future I would love to do more work for charity and be involved in politics, I want to show girls you don't have to choose – you can do everything.