Jennifer Aniston claims she has a whole 'bag of vitamins' she takes three times a day, the Kardashians are constantly posting on Instagram about what beauty-enhancing pills they're popping on any given day (and they're not all #sponsored either), and Gwyneth Paltrow loves supplements so much that last year she launched her own range (naturally).
If the world's most gorgeous women are to be believed, beauty starts on the inside, but a new study casts doubt on the effectiveness of expensive nutritional supplements that promise 'youthful', 'firm' and 'glowing' skin.
According to a review of research carried out by scientists at the British Nutrition Foundation (BNF), there is 'very limited' evidence to support some of the ingredients used in beauty supplements – known as 'nutraceuticals' – taken in pill, powder or drink form.
While a healthy, balanced diet, which includes plenty of essential vitamins and minerals, is required for healthy skin, the study found that nutraceuticals may not add further benefit to the effects already obtained from a nutritious diet.
With the beauty supplements market set to be worth more than £5 billion by 2023, that's a lot of money spent on pills and potions that could be completely useless.
The review acknowledges that some nutraceuticals do contain vitamins such as A, C, B2, B3 and B7, and minerals like iodine and zinc – all of which are proven to contribute to healthy skin – but the problem is with other ingredients that claim to have anti-ageing properties.
So-called 'natural' ingredients, like collagen, co-enzyme Q10, fish oil, evening primrose oil, carotenoids and green tea extract can, according to the BNF, have some health benefits when consumed as part of our diet, but there is only a small amount of evidence that they have any significant anti-ageing effect.
Plus, previous studies which suggest these ingredients can have antioxidant, anti-inflammatory or collagen-enhancing effects aren't necessarily relevant beyond the context of the lab. In other words, there's no convincing proof that they will have the same effects on real human skin as they might in test tubes.
The review concludes that eating a healthy diet, not smoking, not drinking alcohol in excess and using decent sunscreen are the best anti-ageing techniques (and these all offer important wider health benefits, too).
"As consumers can spend hundreds of pounds a year on oral beauty supplements, we felt it was important to investigate the association between the ingredients in these products, and the signs that we associate with skin ageing, such as wrinkles, loss of elasticity and moisture," said Ayela Spiro, BNF nutrition science manager, commenting on the review. "While there is a body of research on the science of skin ageing, evidence for the benefit of nutraceuticals to skin appearance is currently not strong enough to draw firm conclusions."
But the brands selling these supposedly beauty-boosting concoctions make bold claims about their products, so what do they have to say about the findings?
"This review looks at a huge range of products including pills, powders and drinks with a huge variation in results between them. There are countless ineffective and non bioactive formulations out there, but Beauty Complex should not be lumped in with these," says Dr Daniel Jones from Revive Active, makers of Beauty Complex powder which contains marine collagen, phytoceramides, hyaluronic acid, vitamin C, vitamin E, copper and selenium.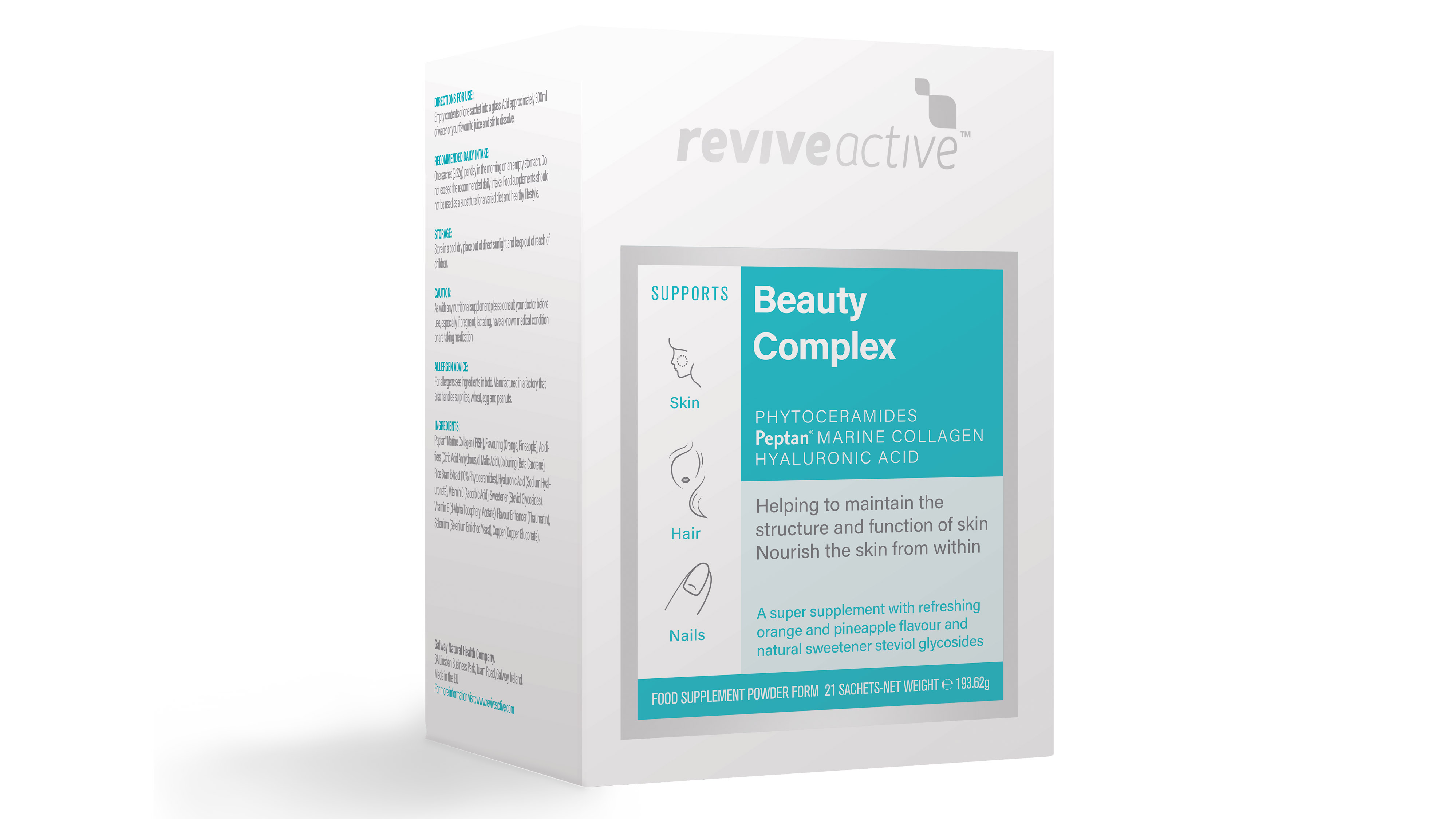 "There are hundreds of different forms and sources of collagen, all with different properties," he continues. "All this publication is trying to say is not all formulations and ingredients will give you the added benefits they claim. We have assured that our ingredients and formulation work both on a cellular and whole body level."
But there's one thing everyone agrees on, and that's the importance of lifestyle factors: "This is the primary point of the publication – to reaffirm that these formulations are not a reason to not eat healthily, not smoke and so on," says Dr Jones. "A healthy diet and lifestyle is paramount."