Columnist and trained counsellor Fiona Caine offers guidance to a woman whose husband is controlling and belittling her.
The problem…
"My husband has always been very controlling. He likes me to do things his way and gets upset when I try to do things differently. He always 'knows best' no matter what I do or how successful I am, unless I've done what he says, I could always have done it better – and he's like that about everything.
"I wouldn't mind so much if he suggested things (I don't know, perhaps I would if he did it constantly) but he doesn't. He just tells me, every time, that I'm doing it wrong and that I should be doing it his way.
"We've been married for five years now and while at first I was amused by it, now it's driving me mad and I'm getting really resentful. What's more, I was always a confident person, able to do my job well and cope with things, but this constant carping is undermining me. I find I'm doubting myself more and more and that's not good in my job – I'm a driving instructor."
Fiona says…
"It doesn't surprise me one bit that you find yourself resenting your husband's behaviour, but what does surprise me is that you've put up with it for so long! Five years is a long time to take this sort of criticism and, as you've found, constant criticism like this undermines your confidence and makes you doubt yourself.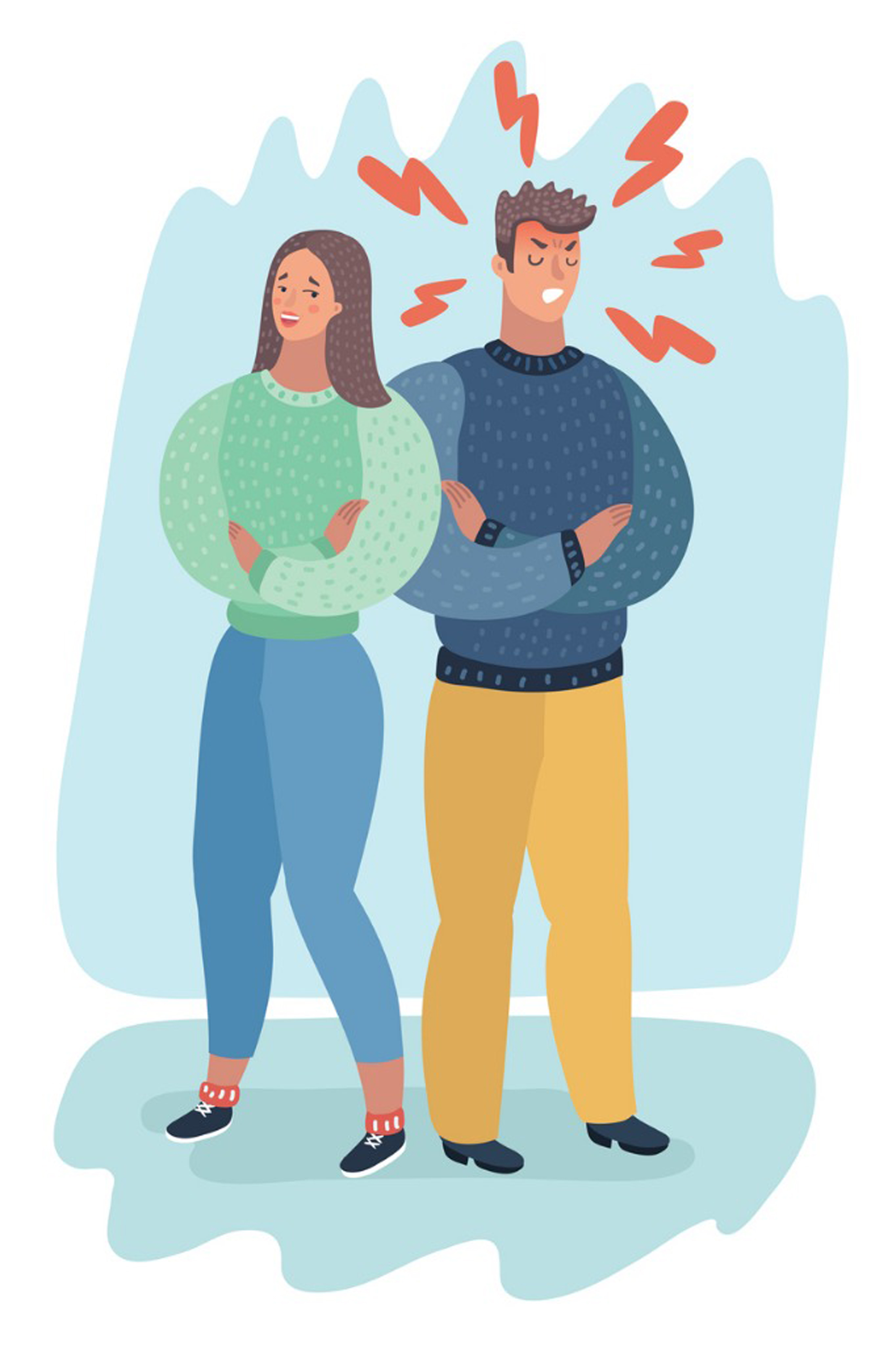 "Your husband is a bully and it's time you stood up to him and told him so. The way he's behaving towards you is tantamount to abuse – which doesn't have to be physical, as I'm sure you know.
"First, be sure you're not inviting any of the criticism. Do you, for example ask his opinion about what you're doing in such a way as to encourage him to give a negative answer – for example: 'Do you think I'm doing this right? Do you make assumptions about what he thinks – such as, 'I know you think it would be better if I did this another way.' If you do invite his opinions, please stop because it will only make you feel worse about yourself as he's got used to telling you what he thinks.
"Rather than accepting his criticism or reacting to it negatively, take time out and wait. You can thank him for his feedback and carry on with what you're doing, but consider whether his way has merit. If it doesn't, carry on doing things in your own way but, if it does, consider doing it his way. When you've finished the task, thank him again and either say, 'I tried your idea but found I got a better result doing it my way, or else, ,I tried your idea and it worked well, thank you.'
"If you change your response to his criticisms, then they may decrease. Then again, you may not be inviting this at all, and a new approach may not work, in which case you need to talk to him and explain how the way he responds to you makes you feel.
"Don't use criticism of him in return to make a point – however much you feel tempted to do so. Use phrases that focus on you such as, 'I feel demoralised when you tell me I've done something wrong' or, 'I would like it if you praised me more when I've been successful.'
"Explaining how you feel and asking him to be more positive about you and the things you do might be all the wakeup call he needs. As this has been going on for so long, though, I rather think it's going to take more to make him realise he must change, but, if he loves you, he should be prepared to consider doing so.
However, that may be what's at the root of the problem; a dissatisfaction with your relationship as it is.
"Talking to one another could bring this to a head and you might need to consider where you go from here. If you do still care for one another, the obvious root would be counselling, and I'd urge you to contact Relate to see if you can get things back on track."
:: If you have a problem you need help with, email Fiona by writing to help@askfiona.net for advice. All letters are treated in complete confidence and, to protect this privacy, Fiona is unable to pass on your messages to other readers. Fiona regrets that she cannot enter into personal correspondence.