We've got white, red and rosé, but now orange wine is making waves on the international drinks circuit, with Aldi being the first UK supermarket to produce their own version.
Theirs is made with 85% Chardonnay and 15% Sauvignon Blanc grapes and falls into the 'natural wine' category to boot, thanks to it being free from added yeasts, sulphates and other additives. And you can expect vanilla, peach and apricot fruit flavours when knocking back a glass or two.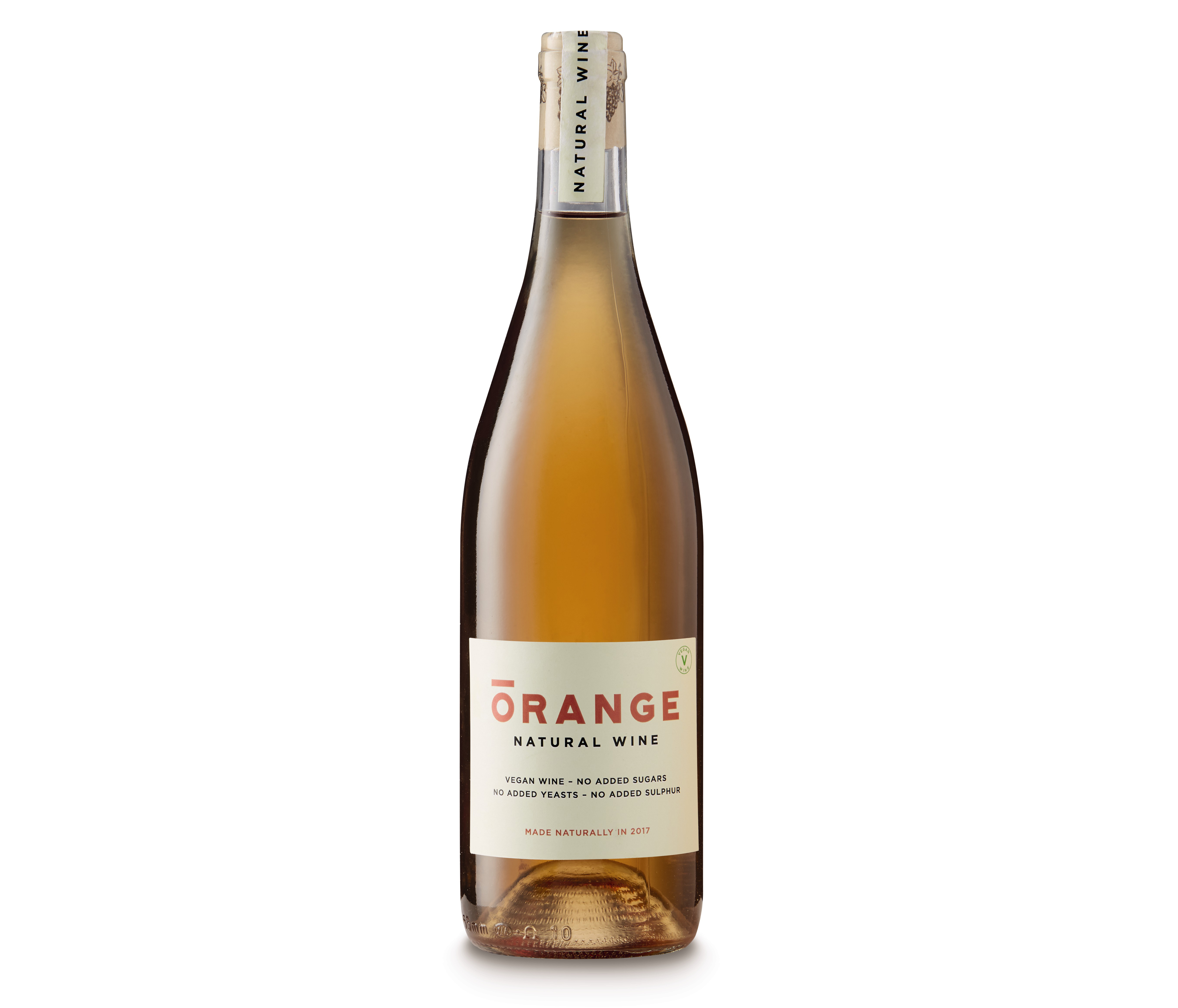 But if you're wondering whether oranges are involved in the process (spolier; they're not), here's the low-down on orange wine…
What is orange wine?
Orange wine is a 'skin contact' wine, meaning the grapes remain in contact with their skins (and often seeds) during fermentation. This process is usually applied to red grapes in the making of red wine, and has a similar impact – orange wine tends to be more tannic when you take a sip, and you're left with a deeper colouring. White grapes are used to make orange wine, and the golden and amber hues are a result of that 'skin contact'.
Orange wine often tends to be natural too, requiring fewer processes, barely any additives, and generally no yeast.
What does orange wine taste like?
Aside from that dry, tannic hit, they can be fruity and often quite sour – they're regularly likened to fruit beer. Natural wines can be something of an acquired taste though, so try to gradually adjust to the flavours to avoid spitting it out, because you were expecting a slightly more orangey/citric white wine – you'll be disappointed if that's the case.
How should you serve them?
More like a bottle of red, than a bottle of white. If possible, pour into a decanter to let it breathe, and serve it cool, rather than thoroughly chilled. Apparently, a glass of orange wine goes very well with a curry.
Who else is drinking it?
We're behind the times in the UK, with largely hipster bars and top-end hotels being the only ones to offer it by the bottle. Canada, however, has been big on orange wines for some time now and it's very common in Georgia. It's also popular in Italy, Slovenia and Croatia, while winemakers worldwide are beginning to experiment more and more with orange wines. Best get involved now if you want to become a connoisseur.
Aldi's Orange Wine, priced €6.69, will be available in store from Saturday, August 11.
- Press Association