In the high street retail landscape, many independent shops have disappeared but amid the preponderance of phones, pharmacies and fashion on Waterford's high street, one niche business has proved resilient in surviving the vicissitudes of the market.
John Palmer has been running his musical instrument shop in the heart of Waterford city for 30 years providing sales and services to musicians across the spectrum of amateur to professional.
Established in 1988 through a passion for music that still remains today, John's customer service is legendary in a city that is proud of its musical traditions with brass and reed bands, several music schools, a lively trad scene and numerous garage bands.
During the hour I spent in the shop, John offered advice on a high-end Fender guitar for a special birthday; a ukulele for a beginner; a plectrum for a street busker while fielding phone enquiries about specialist pick-ups for a gigging musician- all dealt with John's customary patience and quiet authority.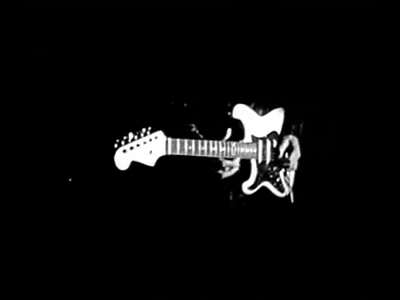 How did you get into the business?
I started working in Cantwell's music shop in Waterford. Then I went on a busking holiday in Europe and one month turned into a year and half. When I came home, I opened my first shop down on the Quay next to Andy Jordan's bar with a small stock. I was there for three years before moving to this location in George's Street and I've been here for 27 years now. I've never been tempted to move out to the retail parks outside the city. People know that I'm here.
How has the business changed?
The last decade has been the most challenging. Margins are decreasing as customers investigate their purchase online before approaching you and looking for a matching price which we try to do. In 2017, we launched a website and online shop but buying an instrument is an organic process. Customers want to come in and try it out before walking out the door with their new instrument.
What has helped you stay in business?
Sales is just part of our business. Repairs and service is also a big part of what we do. Over the years, I've been fortunate to have had about ten professional musicians on my staff who really knew their stuff. My right hand man, bass player Keith MacDonald has been with me for over 20 years now. Keith sets up everything that goes out. It might involve restringing or realigning the neck with the body or filing down a bridge.
Whether it is a top end or a budget instrument, it gets the same treatment and goes out ready to be played. We do some hire. If someone rang us looking for a piano, we could sort it. When Gavin James played here last, his drummer who had bought his first drum kit here 27 years ago came back in. He'd left his snare drum stand behind at a gig and we were able to sort one for him.
Celebrity customers:
We've had quite a few celebrity customers over the years. Shane Ritchie (Alfie in East Enders) came in while he was filming in Dunmore East. He bought a guitar and spent a half an hour browsing in the shop. Another actor, Jonathan Rhys Myers came in with I think it was John Boorman and he bought a really nice guitar. When Shane MacGowan came, we had to close the doors to prevent him being mobbed. He bought a couple of harmonicas .
When I saw him playing at a gigs later, it was this instrument that he was using. Eventually when his health deteriorated, we continued to post things down to him.
What are your big sellers:
Guitars — we are well known for our range. There are phases in retail. At one stage, the trend was for electric guitars. Lately, I've seen a swing back to acoustic instruments. More recently sales in ukuleles have surged. There seems to be no let up in popularity as more schools are taking it up. I am hopeful that in time many a budding ukulele player will go on to take up the guitar.
Has it been rewarding?
I love what I do. I love standing at the counter and meeting the customers. To me every local musician is as important as the celebrity customer. Yes, it's hard work. We opened every day for the month of December, but it's not like I am working down a mine. I am optimistic for the future. It's heads down and we'll take it as it comes.