Plus size models have been making major strides in the fashion world recently, from high street campaigns (M&S launched its first ever curve range last month) to high end magazine shoots (Ashley Graham was on the cover of both British and American Vogue last year).
Now an art project has opened in New York dedicated to plus size models which aims to salute their successes and celebrate their individuality.
"As a photographer who dedicates my work to the plus size community I decided to create this unique art concept in a collaboration with Ukrainian artist Angelina Demchenko," says project co-founder Karizza.
An image Karizza shot showing curve model Diana Sirokai recreating a nude Gigi Hadid campaign went viral at the end of last year, so it's no surprise the photographer decided to include Sirokai, who has more than 500,000 Instagram followers, in one of the artworks.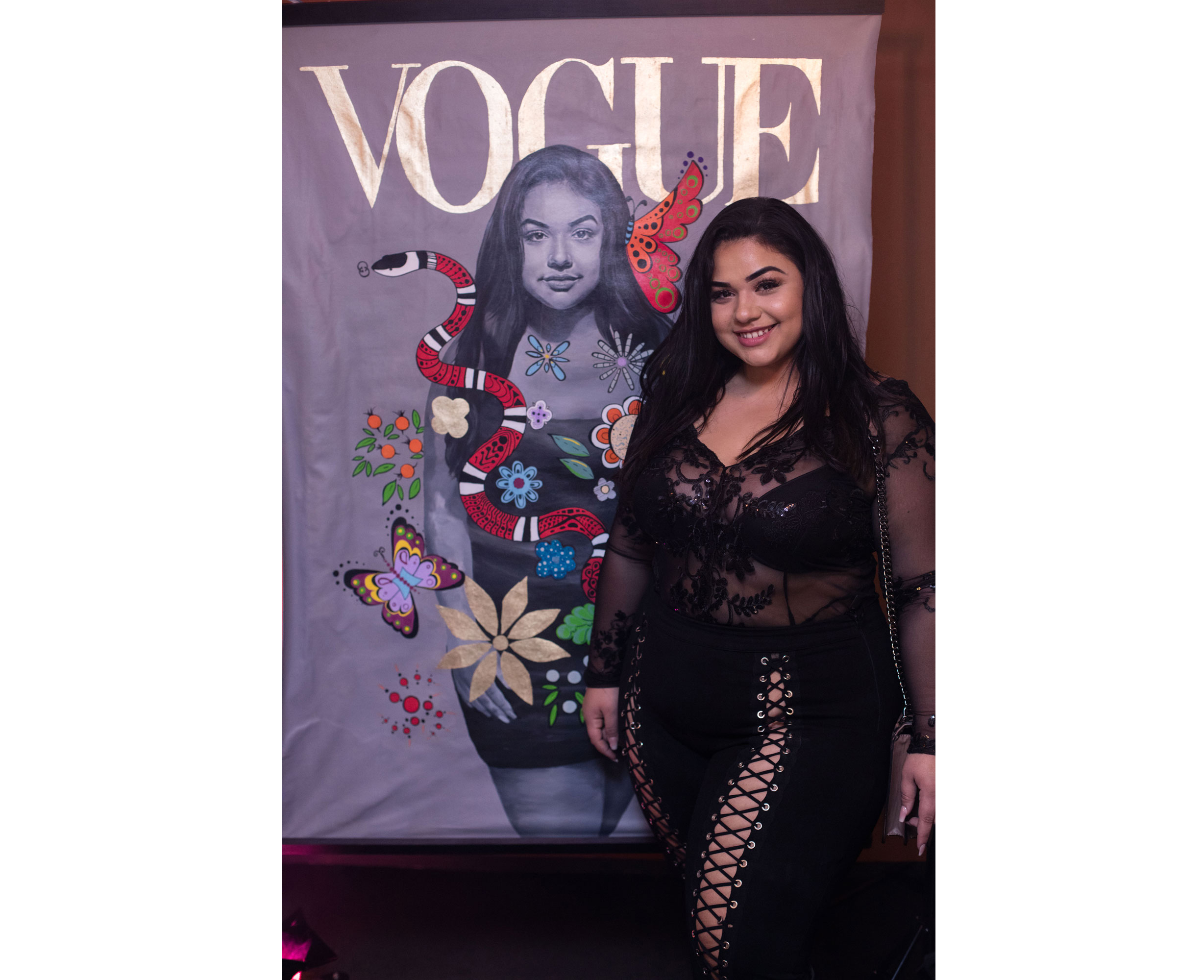 "I want people to stop thinking about plus size girls [only in terms of] their size and show their individual character and wishes," Karizza explains. "Each artwork is full of symbols which relate to the model in it."
Sirokai's life-size painting depicts her on the cover of Vogue surrounded by flowers and butterflies, while the other artwork in the show, featuring American model Loralyee, reimagines the blonde beauty as Snow White on a one hundred dollar bill.
The exhibition also marks the start of High Fashion Plus, a blog and campaign focused on "the development of fashion for the plus size segment, which in our opinion is overlooked by high fashion, which makes it difficult for girls plus size to find really high-quality clothes," according to a post on the website.
"We all know that there is no Chanel or Dior for plus size girls in the world so we [want to] change that," Karizza says. "The exhibition is our first step!"
The opening event was just a preview but now Karizza is looking to expand the exhibition and open it to the public and says the reaction so far has been really encouraging: "We got so many messages about it so we are inspired to [turn it into] a huge thing! I guess our time has come!"