Have you been taking advantage of the heatwave and letting nature style your hair instead of using your hairdryer?
While it's appealing to a) have delightfully damp hair on sticky mornings, especially if those mornings include a sweltering trip on public transport, and b) avoid blasting even more hot air directly at your head, it turns out leaving your locks to air dry could actually be damaging them.
"If you choose to air dry, that can cause damage, as the hair swells when it's wet and the longer it's wet for, the harder it is to return to its original shape – think of it like an overstretched elastic band," explains Luke Hersheson, creative director at John Frieda UK.
But we all know that too much heat styling can cause breakage and split ends, so what are we supposed to do?
"Whether you air dry or blow dry is largely down to personal preference, but the important thing is to do it the right way as both can cause damage," Hersheson says.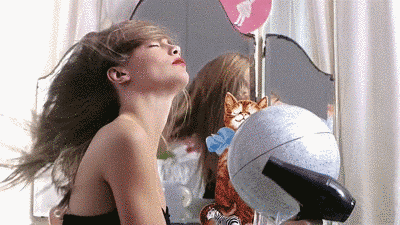 "Blow drying on a too-hot setting and concentrating the heat in one place for too long can fry the hair, so always use a heat protection spray, such as John Frieda Frizz-Ease Heat Defeat Protecting Spray (£5.99, Boots), and keep your hairdryer on cool and in constant motion."
If you are going to ditch the dryer, don't leave your hair soaking wet, Hersherson advises.
"To reduce the amount of time your hair is wet, squeeze the excess water out of your hair with a towel, never rubbing too aggressively as that can lead to breakage.
"And never go to bed with wet hair," he adds. "Damage-prone damp hair plus a cotton pillowcase don't mix. If you can't avoid it, try a silk pillowcase which is softer on delicate hair and less likely to cause breaks and tangles."
So there you have it, follow this advice and whichever method you choose, morning or night, your strands will be safe.
- Press Association