While you might miss the cheesy boy bands, the early reality TV shows and the seriously sassy way answering your flip-phone made you feel, we're guessing there's one thing you really don't miss about the Noughties – and that's the make-up.
Noughties fashion trends might be making a major resurgence right now, with the likes of kitten heels, tinted sunglasses and designer micro bags getting a sophisticated makeover on Instagram, but caked-on foundation with lashings of sticky lip gloss? Not so much.
As if you needed us to prove the point, here are some of the very worst make-up sins the era duped us into committing. May we never repeat these questionable looks again…
1. Concealer as lipstick
Before the days when heavy-duty matte lipsticks like Kylie Jenner's Dolce K came onto the market, we relied heavily on concealer to get the perfect nude lip before a big night out. Unfortunately for us, it wasn't a very good look. People weren't quite sure where your face ended and your lips began, but hey, at least you saved money on your monthly shop in Boots. That 2-in-1 vibe was seriously thrifty.
2. Over-plucked eyebrows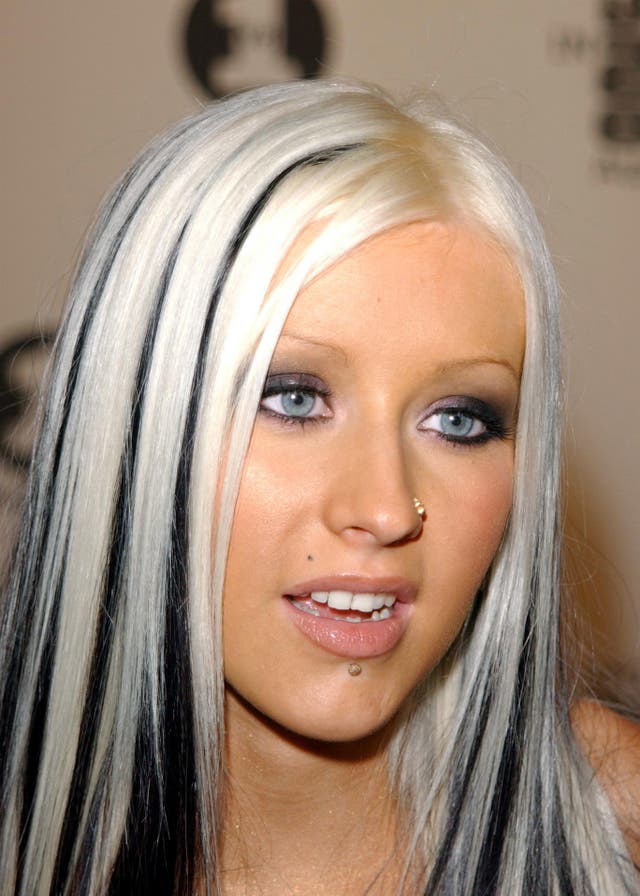 When it came to brow hair, thin was in. Spurred on by celebrities like Angelina Jolie and Christina Aguilera, we furiously plucked at our brows until they were mere wispy lines framing our eyes. Unfortunately, this is one naff trend that's hard to erase from memory – we soon realised that taking your tweezers to the same place too often can lead to semi-permanent hair loss, and now that full, natural brows reign supreme, there are plenty of Noughties teens (including myself) that still have plucking-regret to this day.
3. Maybelline Dream Matte Mousse
The only foundation to be seen dead carrying in your tiny handbag was Maybelline's revolutionary Matte Mousse formula. It was whipped, it was silky-smooth, and it was sort of like rubbing a melted Aero on your face. Still, it marvellously concealed your acne without the need for today's tools like a Beauty Blender or blending brush. No, simply stick your fingers in and smear on your face – and don't forget those lips either.
4. Feathered hair
The early-Noughties weren't a great time for hairstyles, but like having a polyphonic ringtone and wearing a skirt over your trousers, we were powerless to resist the lure of feathered bangs. The look was usually achieved by walking into the nearest branch of Toni & Guy and letting a hairstylist go hell for leather with a pair of shearing scissors on the ends of your locks. Bonus points if you paired yours with chunky blonde highlights.
5. Poker-straight hair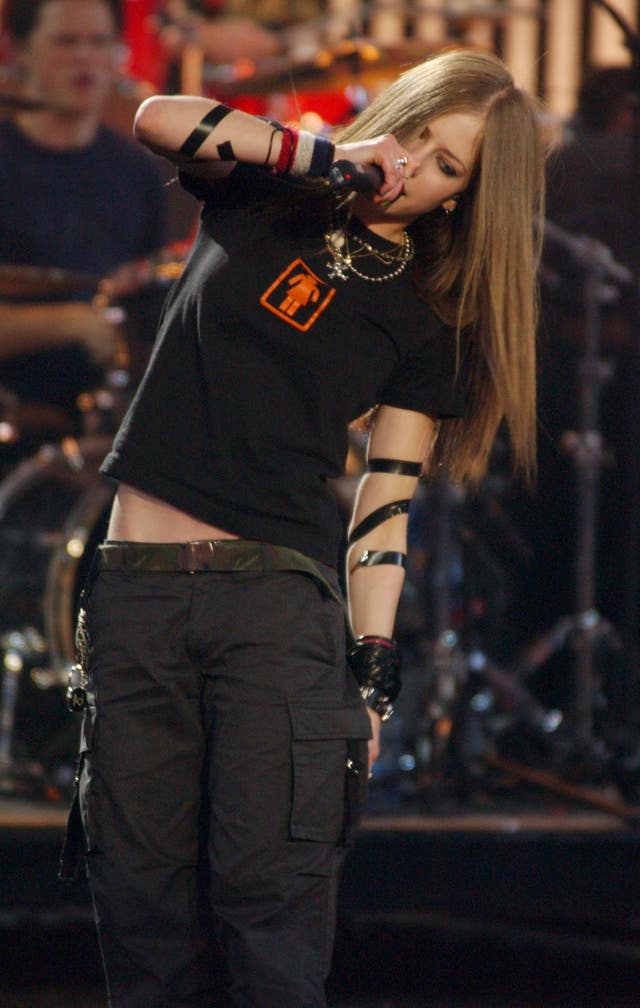 The Noughties was the era during which we discovered GHD's – and life was never the same again. These days, we use our hair tools to add a nice loose wave into the lengths of our hair, but before we knew what we were doing, we ritually ironed our hair to flat and lifeless perfection – morning, noon and night. The sheer effort needed to keep your hair straight was almost like a full-time job, so getting it messed up in the rain was truly a fate worse than death.
6. Lancome Juicy Tubes
Shiny lips were an absolute essential for any Noughties beauty fan, and Lancome's Juicy Tube was the Holy Grail of glosses. Juicy owners were often broke (those tiny tubes weren't cheap), but they knew the superior icing-like formula and generous ratio of glitter to gloss was not to be rivalled by drugstore alternatives. Sure, our hair regularly got stuck to our lips in a really unflattering way when the wind blew, but it was a small price to pay for a kissable pout.
7. Framing your face with two strands of hair
Call it the Julia Stiles effect, but after watching teen romcom 10 Things I Hate About You, we were all itching to have two piecey bits of hair at the sides of our head like Kat Stratford. Unlike crimping and faffing around with butterfly clips, we were a big fan of this look because it required basically zero effort. All you had to do was put your hair in a ponytail and painfully tease two strands out from the front. Et voila: Instant glam.
8. Teeth gems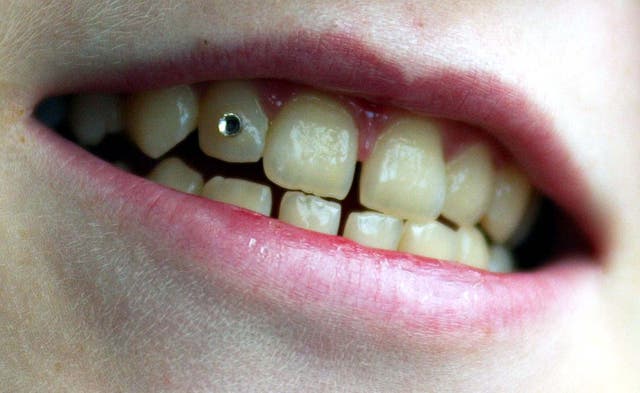 Model Adwoa Aboah was papped wearing a diamond embellished Chanel logo on her tooth at this year's Brit Awards, sparking fears that this long-forgotten beauty offence might be making a comeback. These tiny, decorative attachments were glued to the teeth with the same adhesive used for brackets for braces, and were supposed to look like bling for your mouth. More often than not though, they looked like an errant piece of parsley from your lunch.
9. Hair mascara
We can't imagine anyone being taken seriously in a board meeting with hair mascara combed into their fringe, so we actually have to pinch ourselves when we remember that this really ever was a genuine trend. If you couldn't afford to dye your hair, hair mascara was the next best thing. You could buy it in all manner of colours, from electric blue to vomit green, and the applicator was exactly like the one you used on your eyes – except you'd lovingly brush it through your hair, until it congealed into a crusty but gloriously-multicoloured masterpiece.
- Press Association