When most people think of a mini-break in The Netherlands, they imagine the romantic winding canals, late-night bars and red light district of hedonistic Amsterdam.
But a 25-minute train ride from Rotterdam, now serviced by a new direct outbound Eurostar route from London, is the home of the Dutch parliament, royal family and the International Court of Justice. The Hague, often overlooked by British travellers for being more understated in its glamour, is in many ways The Netherlands' most important city, and hosts some of the most significant Dutch art masterpieces.
Here's how to explore the Hague and it's smaller neighbour Delft.
1. See the masterpieces at the Mauritshuis
Many come for one painting only – the Girl with a Pearl Earring by Delft artist Johannes Vermeer – which inspired a novel in 1999 and a film with Scarlett Johansson in 2003. It's held at the world-renowned Mauritshuis, home to some of the most famous paintings from the Golden Age of Dutch art, which spanned the 17th century.
There are three Vermeers, several Jan Steens and more Rembrandts than Amsterdam, including The Anatomy Lesson (1632), one of his earliest masterpieces of leading physician, Dr. Nicolaes Tulp, giving an anatomy lesson to an audience of surgeons – one in a series of group portraits made for the Guild of Surgeons.
The Goldfinch by Carel Fabritius – which found its way into pop culture with Donna Tartt's novel of the same name – also hangs next door to the Mauritshusis Vermeers.
The 17th-century building is a masterpiece in itself, hailed as one of the world's greatest small museums, and sitting next to parliament buildings on the Hofvijver pond.
Tickets: €15,50 (under 19s are free) mauritshuis.nl
2. Marvel at The Hague's architecture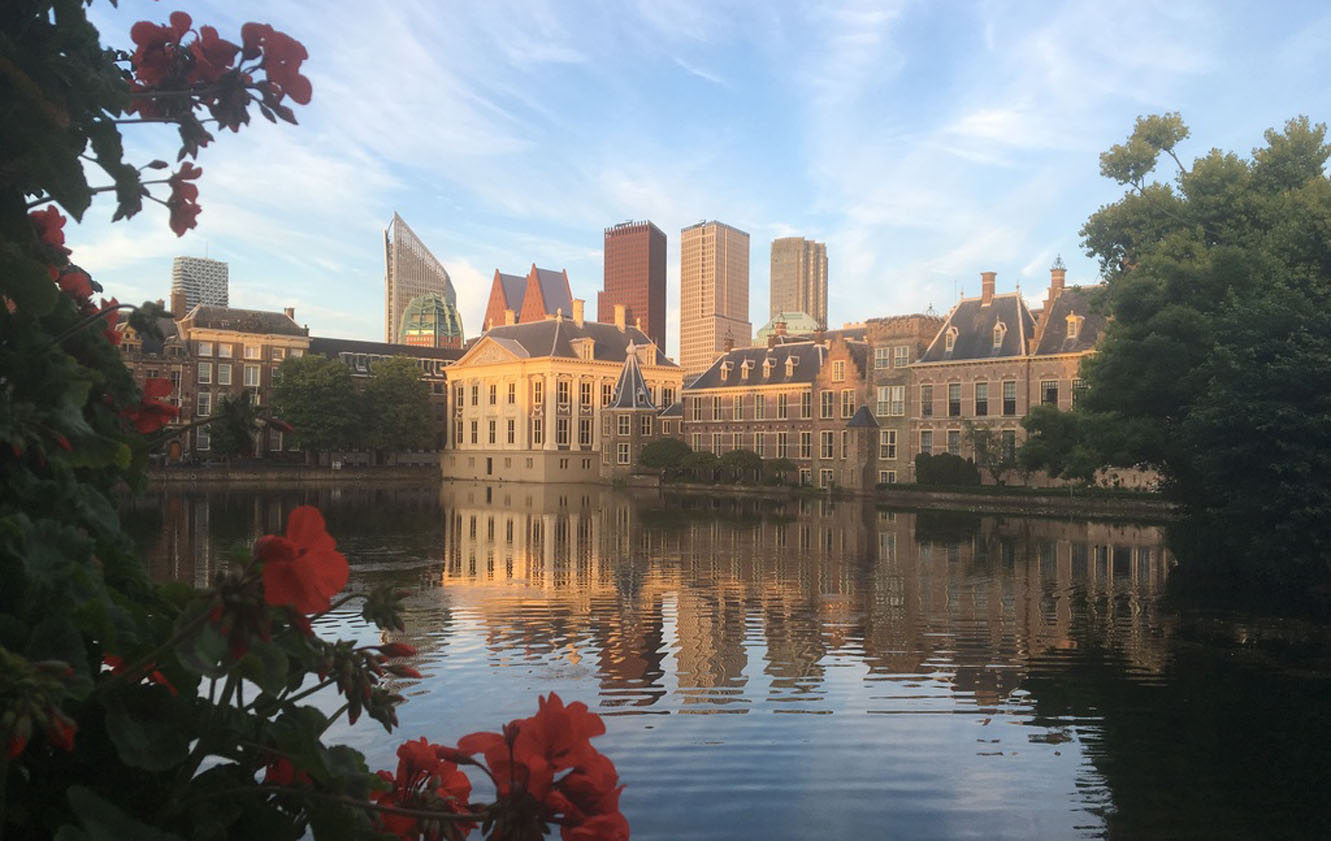 It's pretty unusual to be able to stroll between parliament buildings and royal residences in a city centre, but in The Hague, there's a very real possibility of bumping into the prime minister outside the Gothic Binnenhof castle or (perhaps) catching a glimpse of royalty exiting Nooredeinde Palace.
"Amsterdam is beautiful, but it's all the same," says local guide Remco Dorr. Meanwhile in the Hague, you can get lost in the higgledy-piggledy streets, with medieval and art nouveau styles existing in harmony with the modern skyline, and where there are no straight lines, because the city was built on sand dunes. (Seriously – stumble across any building work and there'll be sand underfoot.)
Know where to look, and through several alleyways lie beautiful courtyards of hidden houses, originally almshouses built for maids who worked for aristocracy when they retired. Today, the 115 homes in the Hague are still strictly women-only communities.
3. Stroll around the pretty canals of Delft
If it's quintessentially Dutch canals you want then Delft, a short tram ride from the Hague, is made up of 11 'islands', 88 bridges and a canal system that's over 750 years old. A huge fire destroyed two thirds of this small city in 1654, in which most of the wooden houses burned down, but some of the surviving stone buildings still remain – and the oldest house, dating back to 1548, sits opposite famed fish restaurant, Visbanken, that's been serving since 1342.
Delft's most famous resident was Vermeer, born here and buried at the Oude Kerk (old church), although ironically, his house (and Rembrandt's) were knocked down in the 19th century because neither of the painters were well known. The Oude En Nieuw (new church) on Delft's main square, a cattle market until the Seventies, is where every member of the Dutch Royal family is buried.
4. Discover Dutch history at the Museum Prinsenhof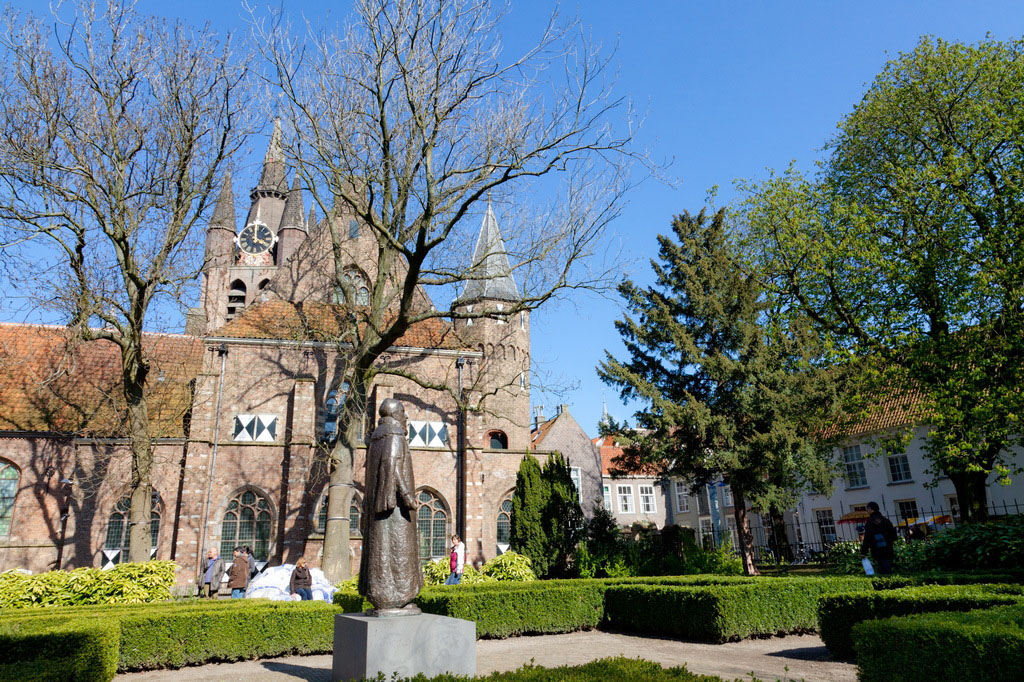 It began as a convent, then became the court of William of Orange, known as the founder and 'father' of Holland, and it's now an excellent museum. It was also the location of his murder in 1701 (the first political one in history) and visitors can still see the bullet holes in the wall. William of Orange's legacy was bringing the provinces together, standing for freedom of speech and the right to choose one's own religion (the Catholic faith was banned in the 16th century), and these values are still in the constitution.
There's a portrait of each King or Queen since William I (aka Prince of Orange), right up to the current head of state King Willem-Alexander, and visitors can learn all about how the much-loved, uber-modern Dutch royal family came about (today, many of them have normal jobs and send their kids to comprehensive schools).
Tickets: €12, audio tours are €1 extra, and tours with a guide can be arranged for €80 per group. Book at prinsenhof-delft.nl.
5. Make your own Royal Delft
Aside from Vermeer, Delft's most famous export is pottery – the exclusive Royal Delft with it's trademark blue on white design. The last remaining earthenware factory that has produced and painstakingly hand-painted original Delft Blue for 365 years is now also a museum. The real highlight, though, is an opportunity to make your own piece of pottery, or copy a traditional Delft blue design under the supervision of a Royal Delft painter. It will be fired in the same way as the professional earthenware, and sent back to you.
Tickets: €13.50, or tour plus vase workshop: €49.50. Book at royaldelft.com
6. Sample modern Dutch cuisine at 6&24
The Netherlands isn't as well known for its cuisine as France or Italy – unless you count the world's love of Gouda – but the Hague has a culinary scene that shouldn't be overlooked. Newly opened 6&24 is typically Dutch, with mid-century-style decor, an open kitchen and intricate, creative plates of food made with local ingredients. The tasting menus of four (€45), five (€55) or six (€65) courses change daily (vegetarian options are €5 less) and each a la carte meat or fish dish comes two different ways. Try the langoustine with paprika, corn bread, tarragon and nashi pear starter, or the rhubarb, buttermilk and Thai green curry dessert.
Book here: restaurant6en24.nl
7. Go back in time at Hotel Des Indes
For a trip bathed in history, staying in the Hague's legendary Hotel Des Indes seems fitting. Built in 1858 as a palace for an advisor to the King, the grand marble pillars and circular inner court were once a horse and carriage entrance, but now you can breakfast in the decadent red velvet-clad restaurant instead. The rooms are opulent yet cosy, and high tea is something of an institution here.
The hotel also happens to be perfectly located for the Escher in Het Paleis, which features the largest collection of M.C. Escher works in the world – the great Dutch graphic artist known for 'impossible' lithographs and woodcuts playing tricks on the mind with infinity and perspective. The Queen Mother Emma's winter residence is also across the street.
Prices start at €155 per night and breakfast costs €31.50pp. Book at hoteldesindesthehague.com.
8. Get seaside vibes at Scheveningen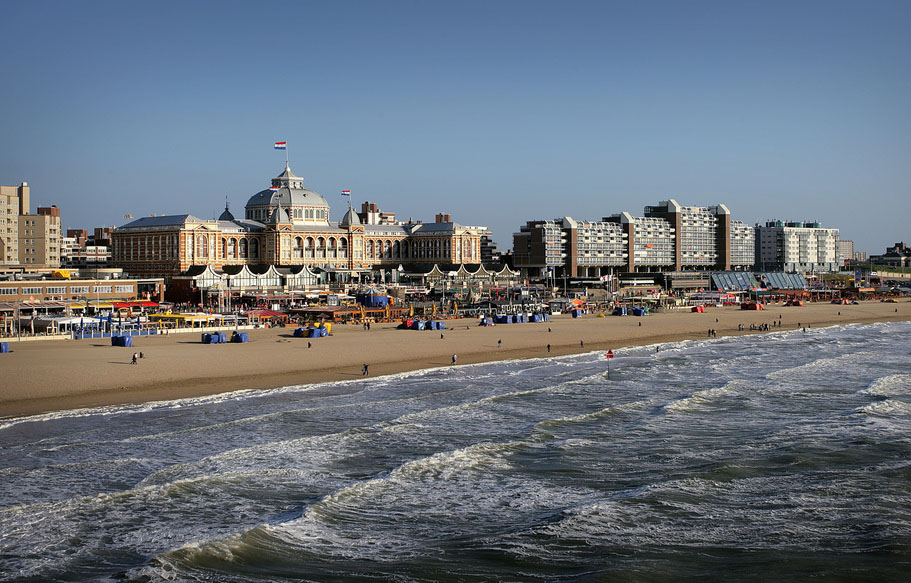 The shoreline of the Hague is a blend of old-school grandeur and nostalgic seaside holiday fun. It's no Miami Beach, but there's a retro charm to the endless sands and pleasure pier at Scheveningen, with its ferris wheel and zip line perched at the end over the sea.
How to get there
Eurostar fares from London St Pancras to Rotterdam on the new direct three-hour service cost from £35 one way, (Business Premier from £260). Onward travel to the Hague is under €5. Currently, return journeys involve a change in Brussels. For more information on visiting The Netherlands go to www.holland.com.
- Press Association