Even the most positive person can feel down in the dumps in January, the month that's notorious for being the most depressing time of the year.
Now that the prosecco-fuelled madness of December is over, you have to go back to being a serious working person with deadlines, life admin and responsibilities. Plus, you might have to do it while on a diet, giving up drinking or stone cold broke.
To put it bluntly, January sucks. But rather than suggest ways to make the misery better, we'll allow you to wallow in self-pity just one more time by reading through this list of things you're probably thinking and feeling right now.
1. It's so much harder to get out of bed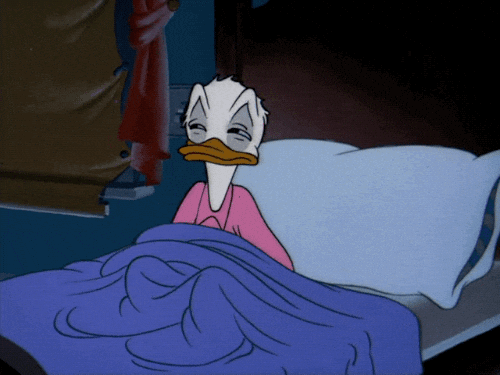 During the festive period, you leapt out of bed at the thought of boozy afternoon lunches, food-filled get togethers and being able to wear your Christmas jumper at work. Now all you have to look forward to is slogging it out at the gym, catching up on thousands of emails and eating your calorie-controlled lunch in silence.
2. Payday feels like a lifetime away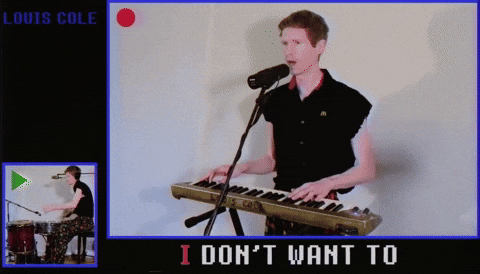 When the early December pay came through, you felt like you'd won the lottery. Now you realise that the money you treated like your Christmas bonus was meant to stretch far longer than you imagined, and you've left yourself in a bit of a financial mess. Nothing makes the month go slower than chomping on plain pasta while making imaginary wish lists on ASOS.
3. You've made elaborate holiday plans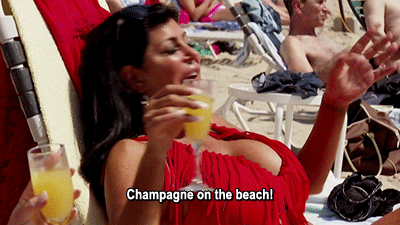 Despite being totally broke, you've attempted to alleviate the blues by plotting a two-week break in Barbados with your best pals. You've found a five-star hotel, devised the itinerary and picked out the perfect swimsuit.
The reality is you can just about afford to squeeze into a caravan in north Wales. Sad times.
4. Taking down the Christmas tree was a sad day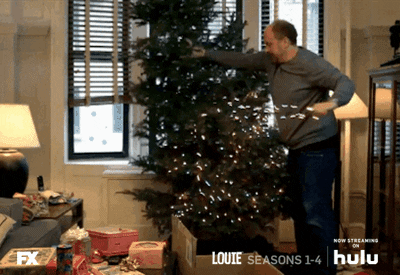 Putting the tree up was a dream. You watched Christmas films, ate mince pies and lovingly applied baubles to its branches with your nearest and dearest.
The take down effort wasn't quite so nice though. You argued with your partner while you heaved it up the stairs, scowled over the thousand pine needles it lodged in your carpet and now you just feel a bit sad when you see it tossed onto the side of the street every morning.
4. The weather seems bleaker than ever
https://giphy.com/gifs/reaction-mood-64agTijLAGgifRbF9r
It was cold, dark and damp in December, but with the twinkle of Christmas lights and a warming glass of mulled wine in your hands, the chilly air felt festive and novel. Now the sky looks as bleak as your bank account and you dread opening your curtains to miserable sleet and rain every morning. Sunshine, we're ready for you.
5. You've given up on your social life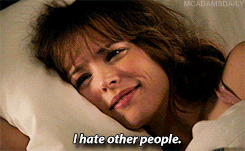 In December, you were a social butterfly that flitted from party to party and always texting your mates for a cheeky pint in the pub after work. Now that you're battling through the post-Christmas anti-climax, your friendship is purely maintained over WhatsApp – and that's minimal at best.
6. You can't wait for February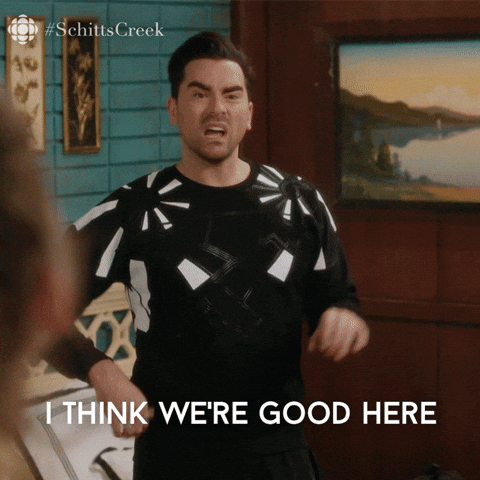 You're tired of meal prepping, you're finished with staying 'dry' and you can't wait for normal service to resume. Just wake us up when it's February.
- Press Association