Cue the aperitivo! If you're not familiar with the concept, this is the Italian ritual of whetting the appetite with a light bite and bitter-sweet cocktail before dinner – and who wouldn't drink to that?
Aperitivo means 'to open' – so think table talk for opening the evening, opening the palate, and taking time out to enjoy a taste of la dolce vita at the end of the day.
"The Italian aperitivo is a simple idea and a very social and functional way of meeting up with friends, having a cocktail, and enjoying food, drinks and good music, and that's exactly what we're doing at Quaglino's," says Davide Arcucci, head mixologist at London's Quaglino's.
"Now it may sound similar to going out for tapas as they do in Spain, or enjoying happy hour as done in the USA, however the aperitivo is an event in itself and I can say that it's kind of unique," Arcucci adds.
To mark the start of aperitivo season, Quaglino's have introduced 'Q Aperitivo', a cocktail menu inspired by its Italian-born founder, Giovanni Quaglino, and which features the best Italian wines and spirits synonymous with aperitivo hour… prosecco, vermouth, herbs and bitters.
Here's a fashionable trio to get the juices flowing. Fancy one right now? You bet…
1. La Gondola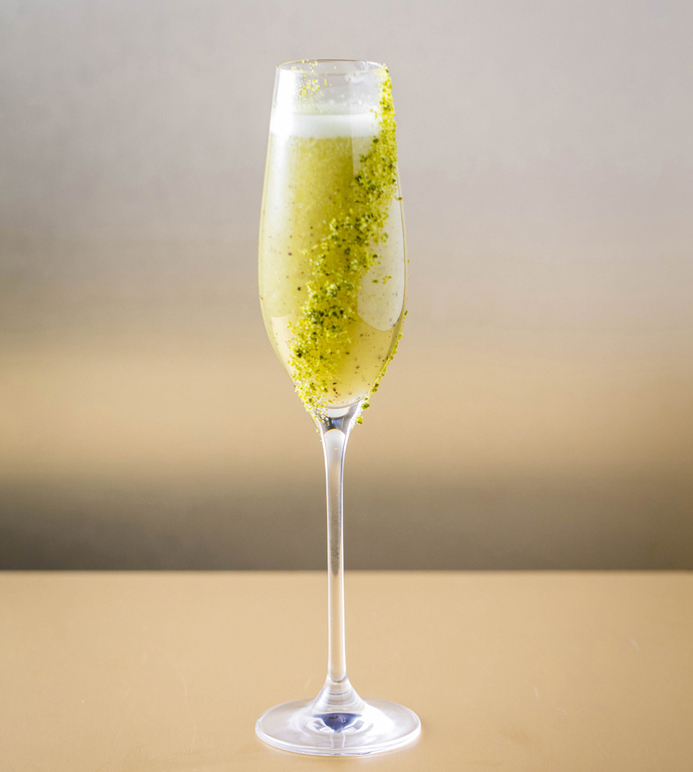 Ingredients: 12.5ml Luxardo Marashchino Liqueur, 10ml lime juice, 15ml sugar syrup, 35ml Monin Kiwi Puree, prosecco.
Method: Half fill a cocktail shaker with ice. Add the ingredients (except prosecco) and shake well. Strain into a chilled flute glass. Top with prosecco.
Garnish: Crush a teaspoon of pistachio with half a teaspoon of caster sugar. Wet a strip of water on the outside of the glass and roll into pistachio sugar mix (optional).
2. Il Pupo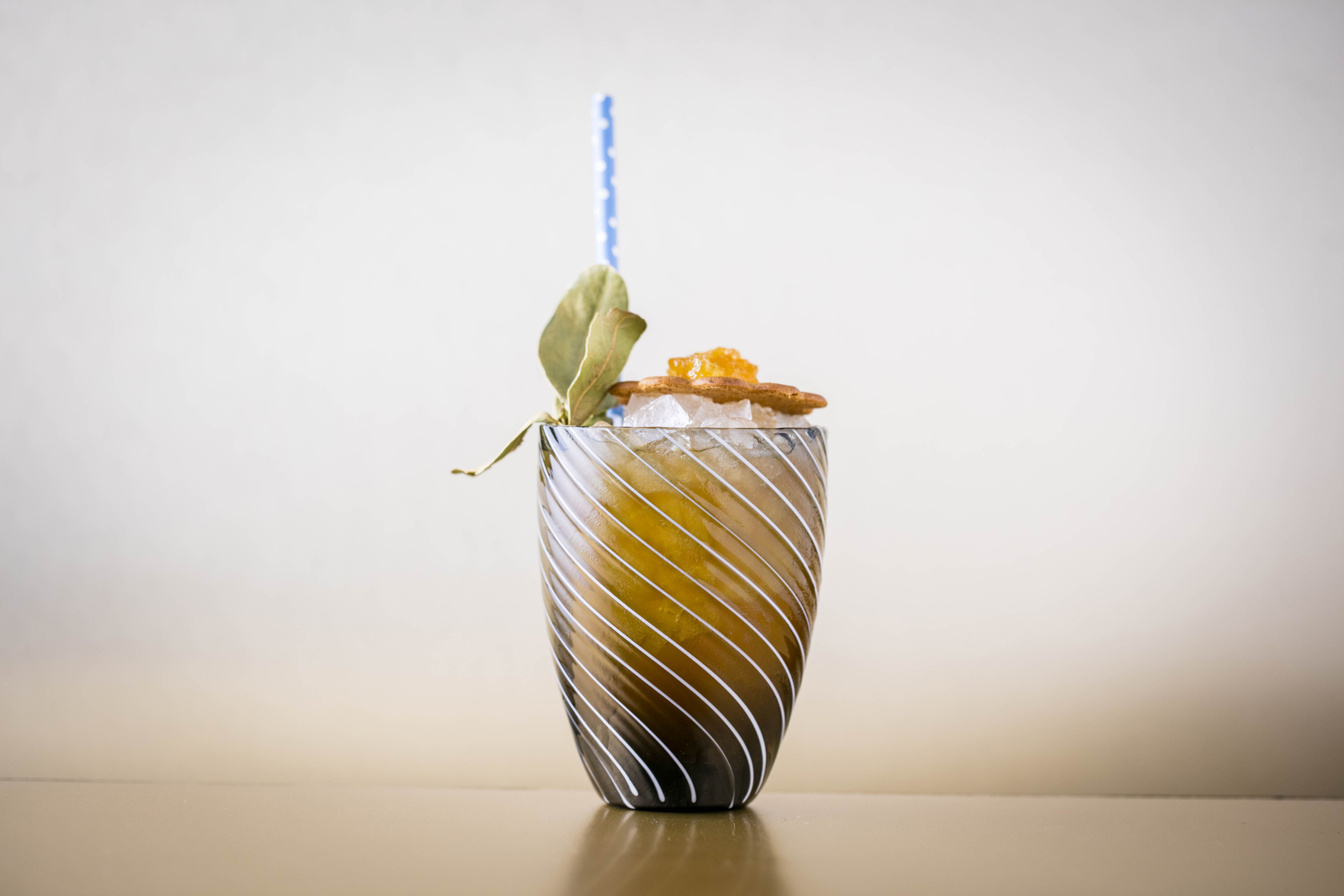 Ingredients: 45ml vodka infused with oregano, 15ml Amero Averna Liqueur, 25ml lemon juice, 15ml sugar syrup, 1 tsp orange marmalade, spiced ginger ale.
Method: Infuse 3 sprigs of oregano into a pint of vodka for approx 3 days. Half fill a cocktail shaker with ice. Add the ingredients (except ginger ale) and shake well. Strain into a vertigo glass over crushed ice. Top with ginger ale.
Garnish: 3 bay leaves and an almond biscuit with a glaze of orange marmalade (optional).
3. Conte Cavour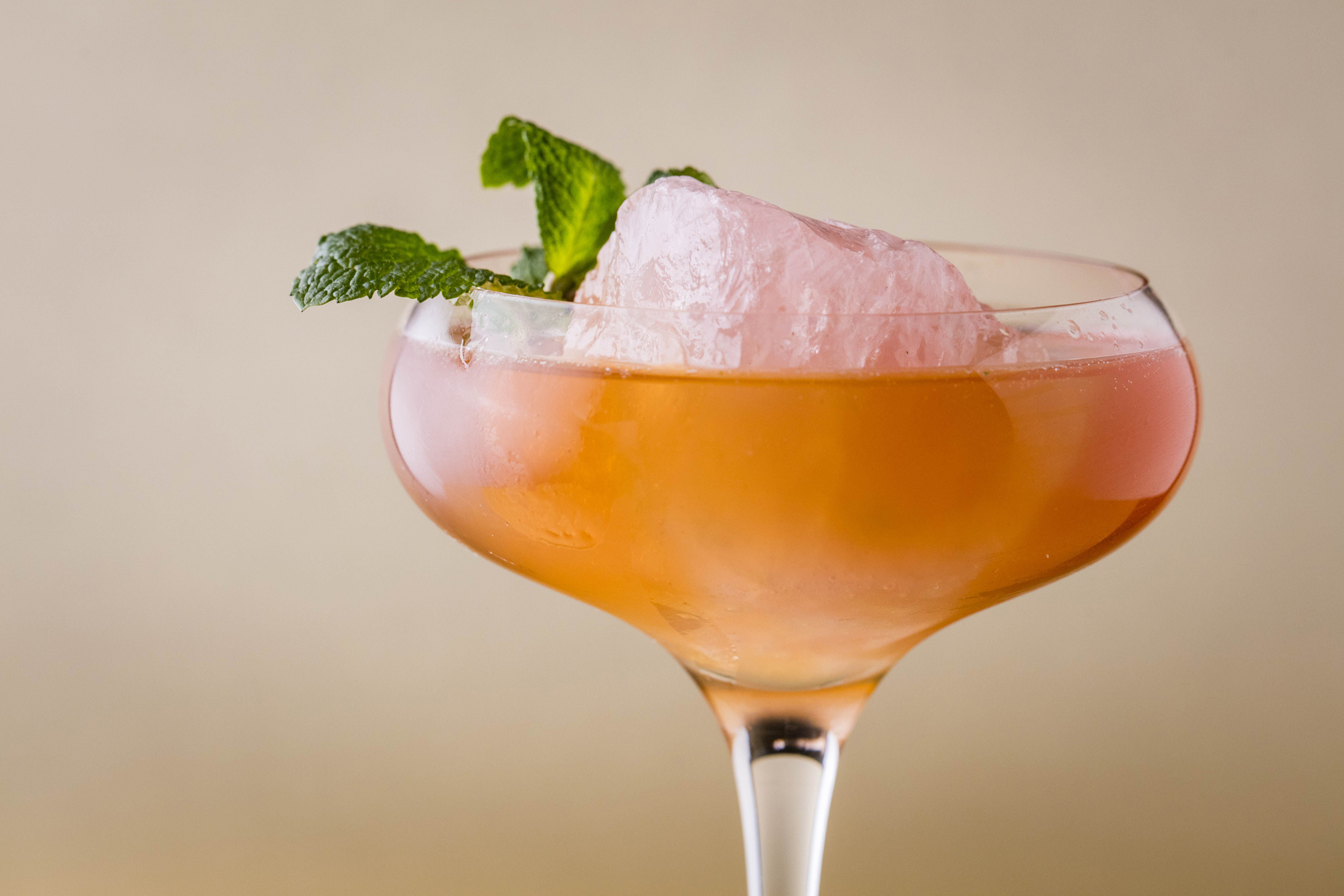 Ingredients: 50ml gin, 15ml Cinzano Rosso, 10ml Cinzano Bianco, 25ml lime juice, 15ml vanilla syrup, 3 drops Amargo Chuncho Bitters, bunch of lemon balm and 4 mint leaves.
Method: Muddle the lemon balm and mint leaves to release the flavour. Half fill a cocktail shaker with ice. Add the muddled lemon balm, mint and rest of ingredients. Shake well and strain over ice ball in a long coupette.
Garnish: Mint sprig.