Latest: Plans to create a 10-mile buffer zone along the border have been dismissed as "bonkers" by the British Irish Chamber of Commerce.
UK Brexit Secretary David Davis is reportedly drawing up a framework which would see regulations from both systems put in place to ensure trade keeps flowing smoothly.
There are also suggestions that residents in the North could get dual EU and UK citizenship.
Director General of the Chamber John McGrane does not think the plans are workable.
He said: "We think the idea is bonkers.
"Moving the problem of the border to something like 10 miles away does not solve the problem of the border.
"All that happens in some sort of dual territory zone is that business that employs people will have to comply with double regulations and more costs means less jobs"
Northern Ireland could be given joint EU and UK status and a "buffer zone" on its border with the Republic of Ireland, under new plans being drawn up by David Davis, according to reports.
There was no immediate response from the UK's Department for Exiting the EU to a report in The Sun suggesting the Brexit Secretary is to put forward a radical new solution to the thorny issue of future customs arrangements.
Theresa May's Brexit war cabinet is split down the middle between the British Prime Minister's preferred "customs partnership", under which the UK would gather tariffs on behalf of the EU, and the so-called "maximum facilitation" solution using technology to avoid the need for border checks.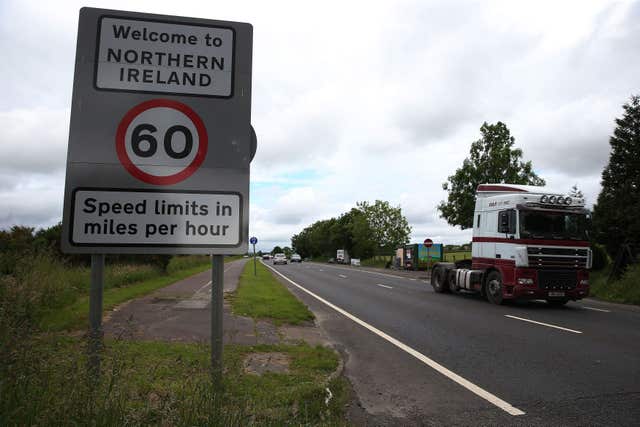 With pressure mounting to agree a position before a summit of EU leaders on June 28, Mrs May set up two working groups to find amendments to the two schemes which could unite her feuding ministers.
According to The Sun, Mr Davis – who heads the Max Fac group – is ready to drop his support for technological solutions, after the PSNI warned that infrastructure like numberplate recognition cameras would become a target for sectarian attack.
Instead, he is reportedly drawing up a new plan based on the "double-hatted" model in place in Liechtenstein, which would allow the North to operate both UK and EU regulations at the same time.
A 10-mile wide "special economic zone" would be created along the 310-mile border, within which local traders could operate under Republic of Ireland trade rules.
An unnamed Whitehall source told the paper: "Max Fac 2 is tremendously complicated, but it's at least something the Cabinet can unite around."
The source acknowledged it would be a challenge to secure backing for the plan from the Democratic Unionist Party, which props up Mrs May's Government at Westminster and has made clear that it does not want Northern Ireland treated differently from the rest of the UK.
- Press Association